This post is sponsored by the Family Link app from Google, however, I have been using the app since it was released 2 years ago.
Since my background is in IT, there is one question I get asked more than any others. That question is "What is the best way to control the device I just gave my child?" Kids are getting their own devices at younger and younger ages now.
This post may contain affiliate links. As an Amazon Associate I earn from qualifying purchases. For more information, see our disclosure.
Many kids receive their first phone at age 10, and almost all kids have one by the age of 13. It's so commonplace even in 7th grade, that often my daughter is messaging me for more time on her phone to do research on her phone in class!
Parents need a way to control their children's devices to help teach them good digital habits. You wouldn't just hand a credit card over to a child! You would first teach them how to budget and save for items and let them practice for a while before you trust them with such responsibilities. The same concept could be applied to teaching your children about proper use of their devices.
Google understands this need, and has made significant strides in coming up with a great solution for parents. That solution is the Family Link app from Google. When the app was first released it had some great features, but was missing a key ingredient. I needed a way to manage both of my children, the one who was already 13 and had their own Google account and the one who wasn't. It only had a solution for the younger child, but now you are able to manage both children and teens!
There are 2 different apps available from Google. One is the Family Link app for Children and Teens and the other is the Family Link app for Parents. Installation is super easy. You simply need to install the app for Children and Teens on the Child's device and the one for Parents on your own.
Once you have both apps in place you can set up your family.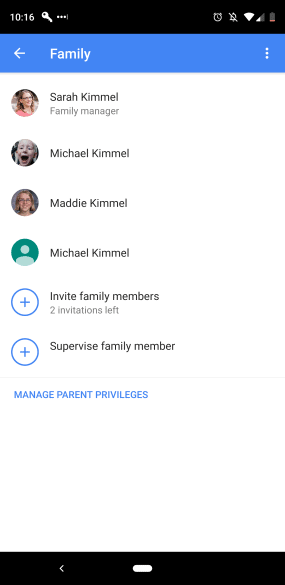 Creating your family group has several other benefits as well. The family group can share purchased apps, games, movies, music and more! If your children already have Google Accounts you can invite them to the group, or you can create a new account for your child. If they are under 13 they will receive a limited functionality Google account, and if they are over 13 they can have more options. The beautiful thing here is that when your child does turn 13, you will get a notification that their account will be switched automatically to the full Google account.
Now that you have your Family Group created, you can start to supervise family members.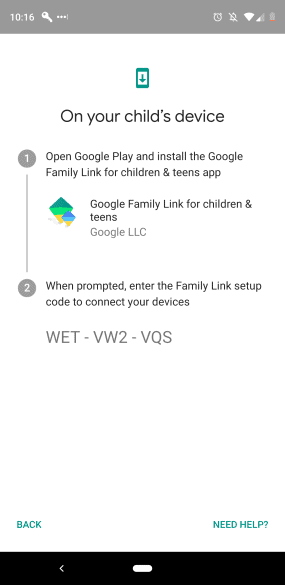 The app will walk you through the whole process, and encourages you to sit down with your child as you set it up so you can have conversations about what you are doing and why you are doing it.
Your child's device will get a notification about exactly what their parents will be able to control.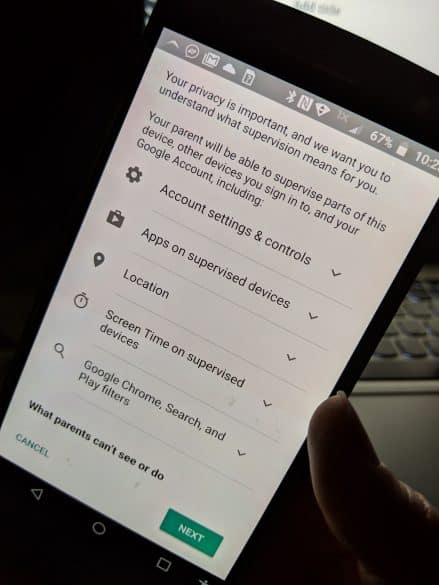 And what they can't control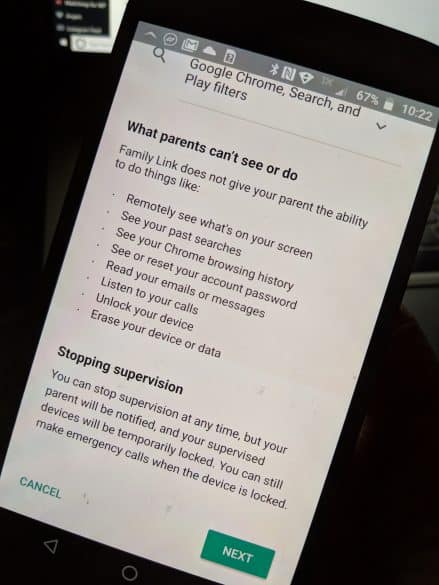 Once you have it all set up, you can go into the controls and set time limits and content filters and controls.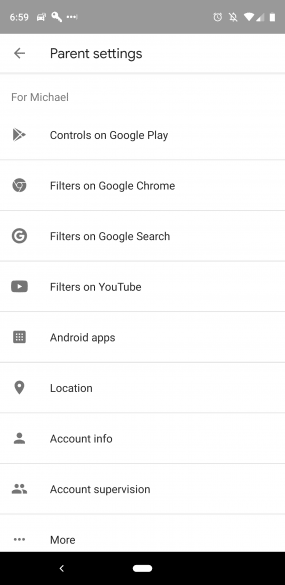 These settings can help your child use their device a little more safely, but not every filter is perfect, so continued conversations and checking in on your child will also be required.
Some of the content filters you can set, though, include the ability to filter Google Search results and YouTube viewing. You can also filter the Play Store to hide apps, movies, TV and games that are inappropriate for your children.
I LOVE that I can filter content from Google Play Movies. My movie collection is VAST and I have a lot of movies that would not be appropriate for children. I can share these movies with the rest of my family group without worrying that my children will access the Rated R ones.
The app also lets you set screen time limits and bedtimes so you can rest easy knowing that your children are unable to access anything on their phone when you are asleep.
If you happen to be out on a date, though, and your child is home by themselves, even after the bedtime has started they can tap the "Emergency" button and it will open up the ability to call specific people.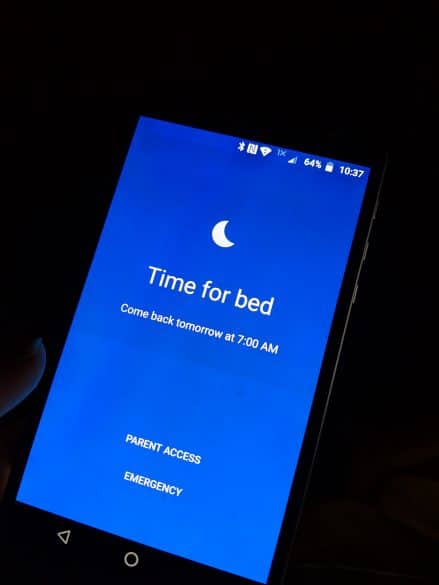 I've been excited about, and have been using this app since the minute it was released to the public! It is a great way to keep tabs on your kids, and it just keeps getting better. Definitely go check it out!