Diamonds are a girl's best friend. But what if those diamonds are causing a mess? It's hard to accessorize your outfit when your baubles and bracelets are just a heap of tangled chaos. In fact, it's easy to lose track of what necklaces, bracelets, and earrings you even own when they're not properly organized. Here are a few simple and pretty solutions to organizing your jewelry.
Simple Solutions


Source: A Beautiful Mess
You can make this stunning DIY earring holder with just a sheet of acrylic, a drill, and some wood pieces. It turns your earrings into a work of art and keeps them nice and tidy at the same time.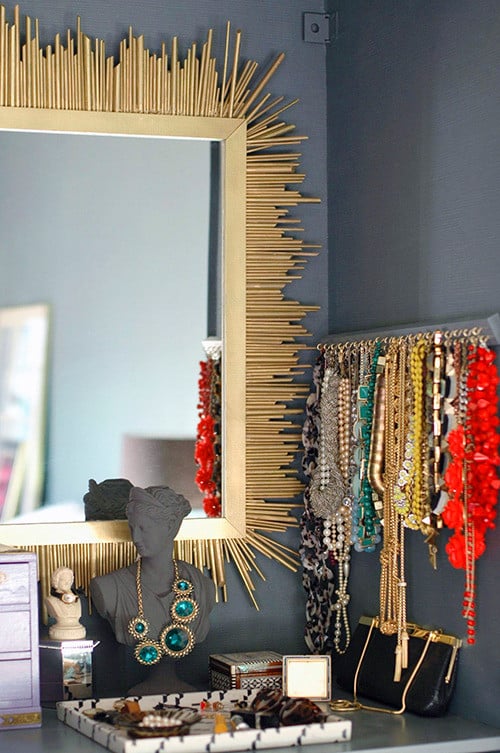 Source: Jenny Komenda for Domino
If you have an open shelf in your closet or wardrobe, consider turning it into your own little jewelry zone. A pretty tray and this DIY necklace holder are all you need. The necklace holder couldn't be easier to make, it's simply a piece of wood with two rows of small gold hooks attached.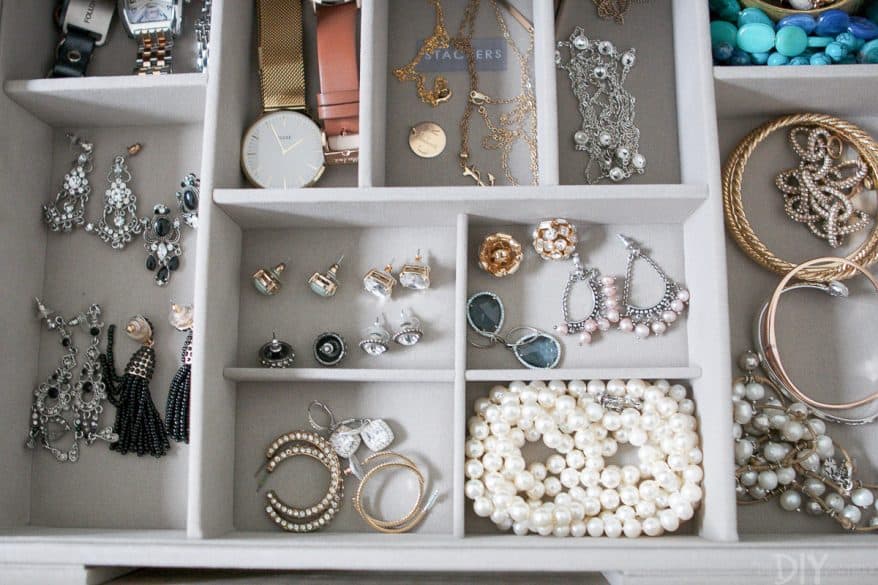 Source: The DIY Playbook
If the thought of a DIY project makes you break out in a sweat – no worries. There are plenty of jewelry organizing products available that work like a charm. We love these expandable jewelry trays. Pop one or two in a dresser drawer and you're done!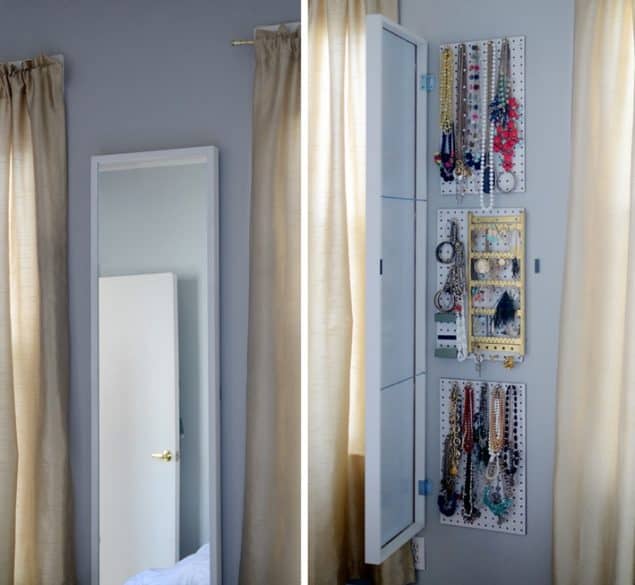 Source: Curbly
Here's another easy solution that doesn't take up any shelf or surface space. Start with a mirror on hinges, and hang a few pieces of pegboard behind the mirror. This will keep your necklaces, earrings, and bracelets organized and out of sight. Appealing to those who prefer a more minimalist approach to decor.
Source: The Home Edit + Pottery Barn
If you have jewelry that is a little more delicate, try a glass jewelry cloche. Not only does it look beautiful on your dresser, it keeps your necklaces untangled and protects them from dust.