Eating healthy is a great goal to have, but who has time to worry about creating great meals when you've got school schedules, sports practices, work, the house, and your friends to keep track of? If you're stuck in the same cycle of meals and want to try something new that's also convenient, inexpensive, and healthy, these ten plant based meals are a good bet. Plant based means no animal products or byproducts. The great advantage of plant based foods is that they are high in nutrient density but lower in overall calories. This means you can eat an abundance of food without racking up unwanted calories. When buying in season and sticking to staples like rice, beans, and leafy greens, eating more plant based meals can also be wallet friendly.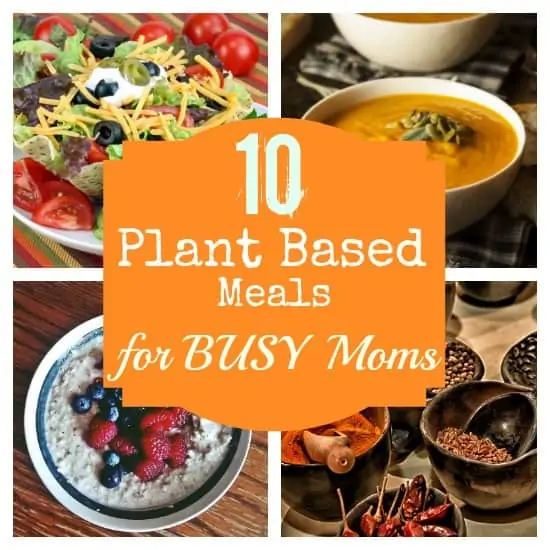 Plant Based Breakfast
Oats
This post may contain affiliate links. As an Amazon Associate I earn from qualifying purchases. For more information, see our disclosure.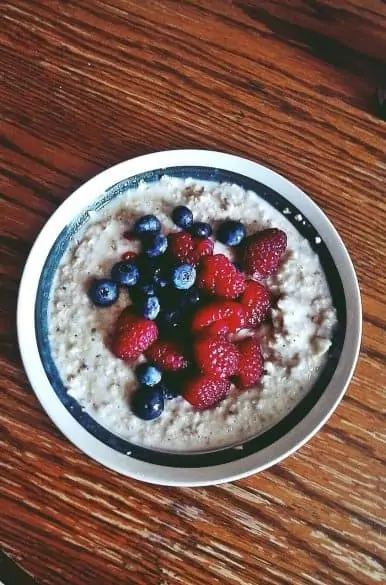 Oatmeal is one of the easiest and most versatile breakfast foods you can make. Oatmeal is high in fiber and has many minerals like selenium and zinc making it both filling and healthy. Steel cut oats are the least processed but take the longest to cook. Overnight oats or this 30 minute recipe from The Kitchn are great ways to cook steel cut oats. When you're in a hurry, instant or quick oats are the best. Granola, berries, chopped nuts, chia seeds and flax seeds are all great additions to oatmeal to amp up the flavor and nutrient quality. Natural sweetener options include: maple syrup, agave nectar, and vanilla extract.
Smoothies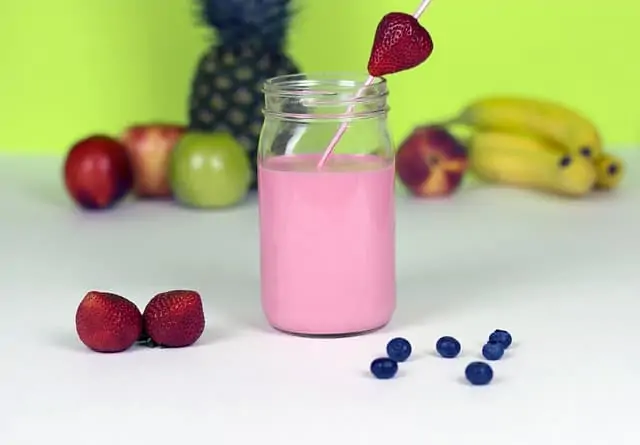 Smoothies are another versatile nutrition powerhouse meal. The trick to making a smoothie into a meal is to get enough calories in. It is easy to just throw some plant milk or water into a blender with some berries and call it breakfast. This may taste good but it won't keep you satisfied. A proper breakfast smoothie should have some calorie dense foods, like bananas, avocados, silken tofu, or even oats to balance the lower calories in sweeter additions like berries. Throw some spinach, kale, or other dark leafy greens into your smoothie to get in extra nutrients. Smoothies are great for on the go meals.
Tofu Scramble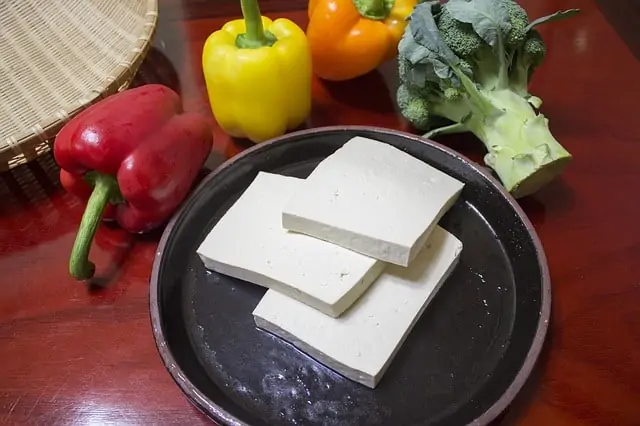 Tofu may sound scary, but it's a fantastic meat replacement as it can easily take on the flavors of what you are cooking with if it is prepared properly. You want to press the tofu for about half an hour (until the water is drained). If you've never used tofu, check out this article from One Green Planet to avoid common mistakes. Crumble pressed tofu into a skillet, add spices like tumeric, salt, pepper, paprika, and veggies like bell peppers and spinach and boom! You've got tofu scramble. Tofu scramble is an excellent and healthy egg replacement. You can serve tofu scramble on a plate with sides or put in in a wrap to make a breakfast burrito.
Pancake Mix Muffins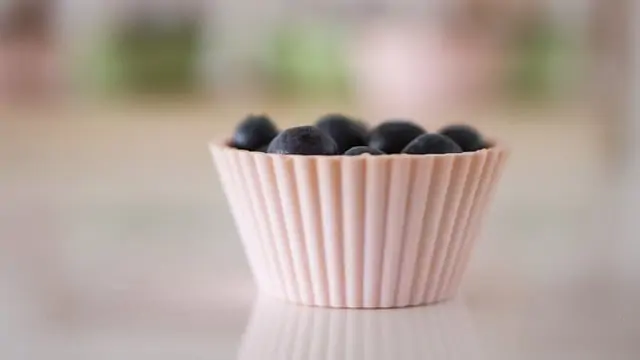 On mornings when you want something hot to eat but don't want to spend much time cooking, pancake batter muffins are great. Many boxed pancake mixes are plant based by nature. Bisquick has a muffin recipe on their box which you can find emulated here on food.com. Just replace the egg with a flax egg or applesauce, add blueberries or other fillings and bake for just under 20 minutes. It's wise to add a teaspoon of baking powder when baking with flax eggs or applesauce so that the muffins will rise properly. These are great for kids and morning meetings too.
Plant Based Lunch/Dinner
Chili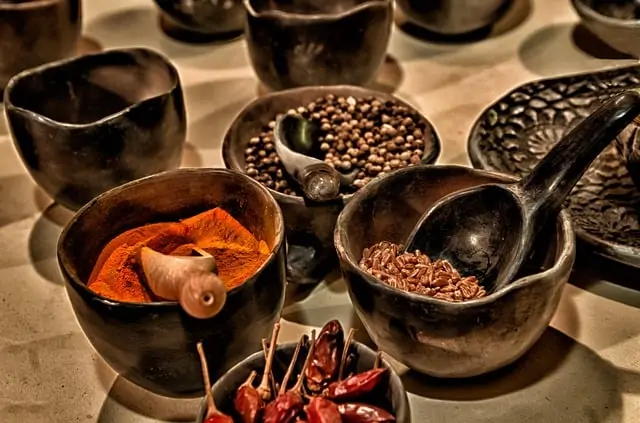 Chili is a great meal to get your family eating healthier while also being budget friendly. The best plant based chilis involve plenty of flavor — use a variety of beans, like kidney and black beans with corn, bell peppers, celery, diced tomatoes, white or red onion. Add chiles and jalapeños for heat. Cumin, onion and garlic powder are staple spices. Don't want to fuss over spices? Put your ingredients into your crock pot or pressure cooker with a plant based packaged chili or taco seasoning mix and cook on low for at least a few hours. Add the pasta with about a cup of water half an hour before eating or use pre-made pasta when serving. Top with vegan cheese shreds for an extra kick of flavor.
Taco Salad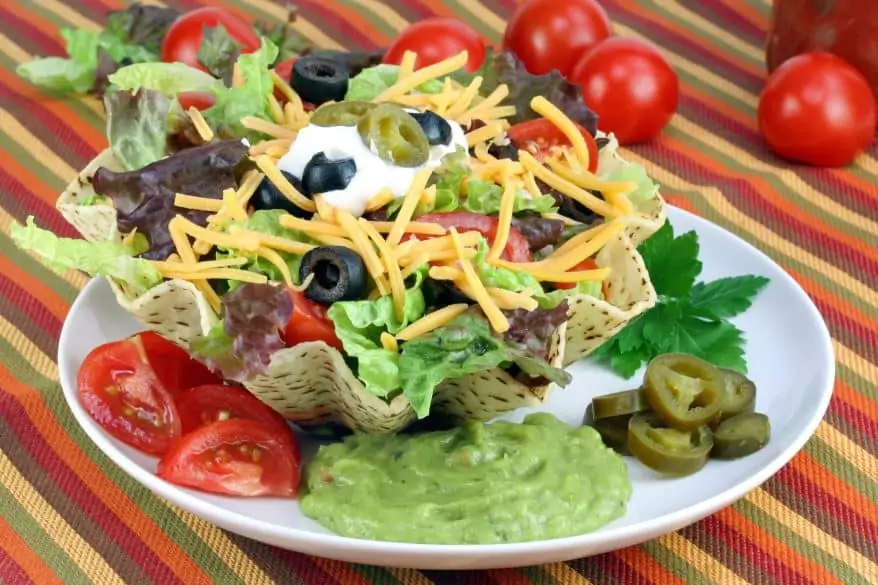 Tacos should not be a Tuesdays only type of food. With the variety of options in creating a great plant based taco salad, you can eat taco inspired meals multiple times a week. Start with spinach or a spinach mix, put cooked (warm) black beans, refried beans, corn, chilis or jalapeños and rice on top, drizzle with some taco seasoning and you're done! Add dairy free tortilla chips for crunch (check the labels on flavored chips as many have dairy). Add fresh avocado slices or make a bomb plant based guacamole to go along with your tacos (this recipe from Forks Over Knives is great). Like sour cream? Check out Oh She Glows recipe for cashew sour cream. Plant based tacos can be anything you dream up.
Stir Fry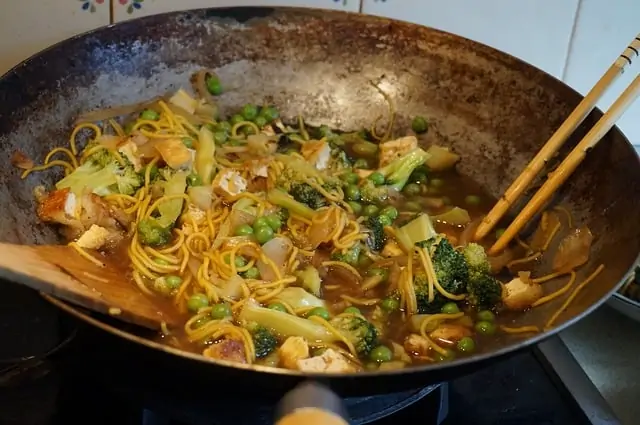 Stir fry is full of flavor and can be a great meal to use up veggies that are about to go bad in your fridge. For a good veggie stir fry, you need: rice (day old or precooked is the best), a variety of veggies (froze oriental veggie mix is ultra convenient), a cup of spinach,1/4 c soy sauce or Braggs liquid aminos, sesame seeds, 1 tsp of onion and garlic powder and powdered ginger. Start by cooking your frozen veggies in a wok or large sauté pan. Add the rice, spices and soy sauce when the veggies are crisp. Combine and cook for about five more minutes until the ingredients are well combined and the spinach is wilted. Taste test and add spices or soy sauce as needed. Sprinkle sesame seeds on top to serve.
Pasta a la Puttanesca
What makes pasta night great? It's quick, convenient, and delicious. The only thing better than a pasta night is a one pot pasta night. Sure, some one pot pasta recipes leave you with crunchy (gross) pasta, but not this recipe. This tried and true one pot Pasta a La Puttanesca is simple, flavorful and healthy. With just a few ingredients (pasta, tomato paste, Italian spices, capers, and black olives) this recipe from The Vegan Corner is ready in under 20 minutes and will have your family coming back for seconds.
Chick Pea Salad and Spaghetti Squash with Marinara
Salads are a great meal when made properly. Having plenty of protein packed ingredients to keep you satiated is the key to a good meal making salad. Simply assemble your favorite salad base (greens, veggies, croutons, you name it!) and toss in drained chick peas. Add your favorite dressing and you've got a healthy, quick, an satisfying salad. Warmed black beans or cooked lentils can also add protein to your salad without breaking the bank. Pair this with baked spaghetti squash topped with marinara and you've got yourself a plant powered lunch.
Butternut Squash Soup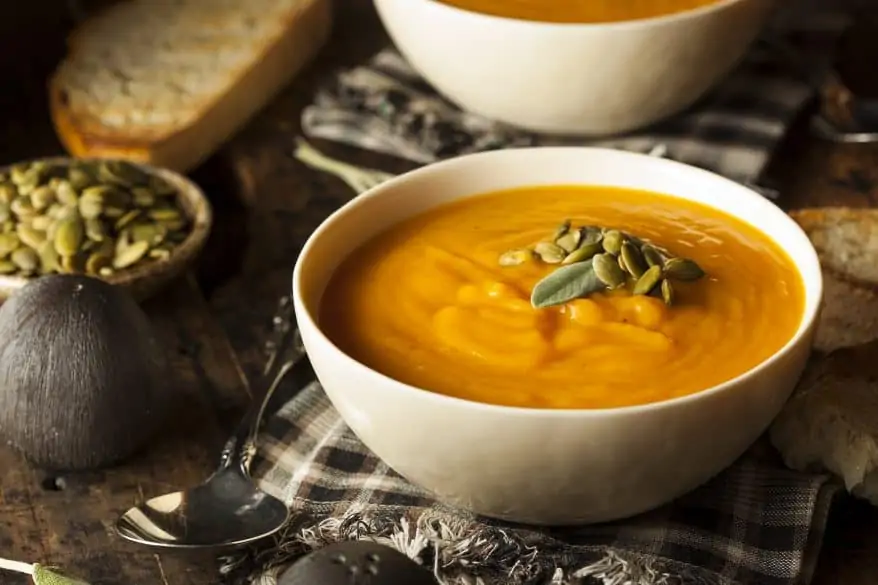 Soup is great any time of year, but it's best in the cold winter months when your body is always craving warmth. The easiest way to make a fast Butternut Squash Soup is to use your crock pot or pressure cooker, add the ingredients and leave it until you're ready to eat. You just need: a one pound bag of frozen chopped butternut squash, five potatoes washed, peeled and cubed (we like yellow potatoes), one 32 oz container of veggie broth, and about two cups of water. Add all the items into your slow cooker. Be sure the liquid covers the potatoes and squash. Cook on low for 8 hours. Blend with an immersion blender. Season with salt and pepper as needed. Serve with pumpernickel croutons.
Conclusion
With any of these meals, you can substitute or alter ingredients to best suit your families tastes and needs. When adding spices, it's wise to air on the side of caution and add more as needed. Plant based meals can provide healthy, delicious, high volume meals that your whole family can enjoy. Tell us your favorite meal idea on this list or share your own favorite plant based meals in the comments below.