Finding affordable art for your home is easier than ever these days. And I'm not using the word "affordable" in a deceiving way. Like when you click on "Affordable Shoes Roundup!" and every pair is over $100.
I'm talking super affordable, like cheap – $15 or less to be exact. Ready to hear the secret? Printable art. The concept has been around for a while, but it's recently come a long way as far as quality, and on-trend style. If you're unfamiliar with printable art – this is how it works. Instead of purchasing a physical piece of art from a vendor, you purchase a high-resolution digital file for a very low price. You then save the file to your computer and have it printed at a print shop of your choice. I like to use Costco. They have great prices for printing and the quality of their prints is great, with accurate colors and thick paper.
This post may contain affiliate links. As an Amazon Associate I earn from qualifying purchases. For more information, see our disclosure.
The best part is, you can print your digital file any size you want! This means for another $20 to $30 bucks (that you'll pay for printing) you can have a huge poster-size print for your walls. Pop it in a frame and voila! Ready to get your hands on your own cheap art? Here are my 5 favorite shops for printable art.
These prints start at $15 and they often offer sales like buy one, get one free. There is a wide variety of styles including abstract art, photography, and paintings – and they're all beautiful! Plus, they add new prints all the time.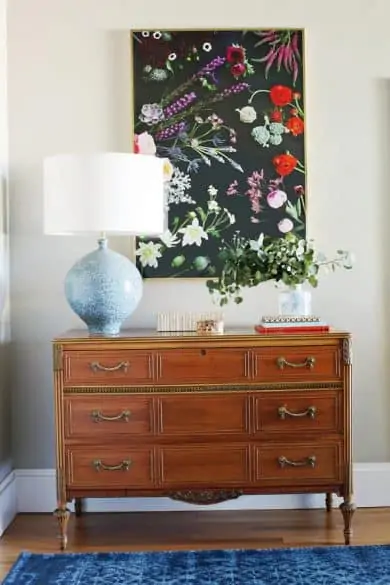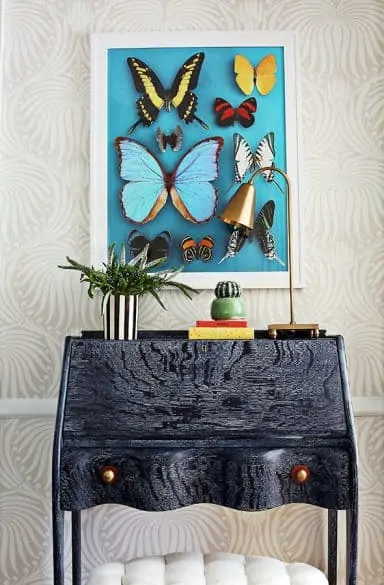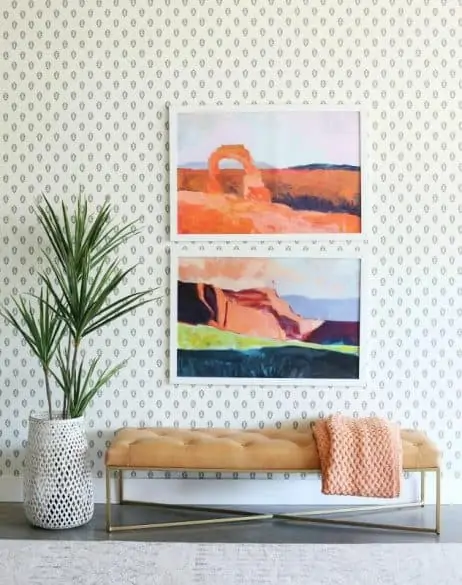 The Crown Prints offers digital downloads as well as printed art. The digital downloads start at $5.90! You can't beat that price. The shop offers abstract art, quote and text prints, photography, and the popular baby animal prints that are great for a nursery.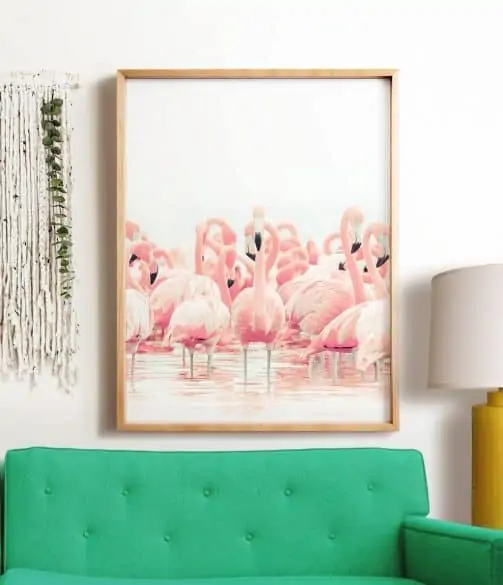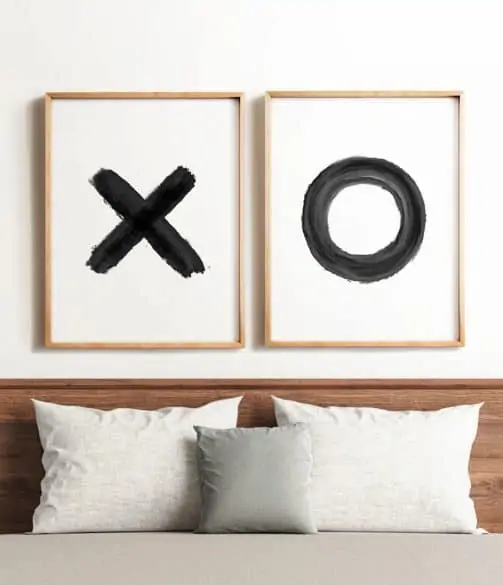 Some of the art offered in printable shops can be a little on the feminine side, or even in the children's art category. But Neptune Art Prints offer dark and moody options – perfectly grown up art, and great for a home office a more masculine space. Most of the selections are beautiful nature-inspired prints. And, if you're looking for a couple of coordinating prints to hang in one location, they sell sets of two or three.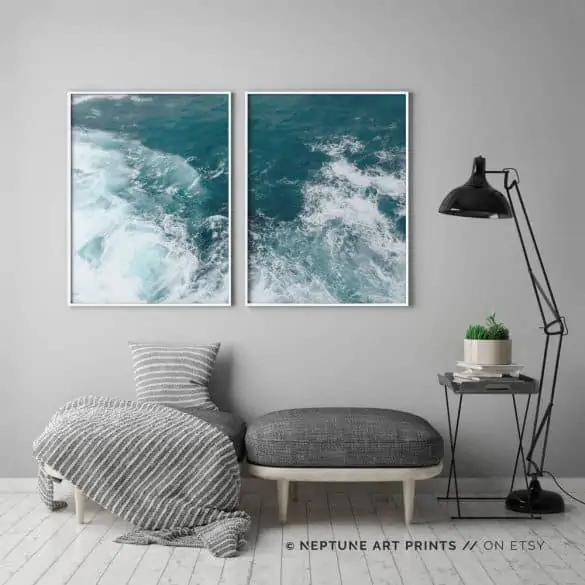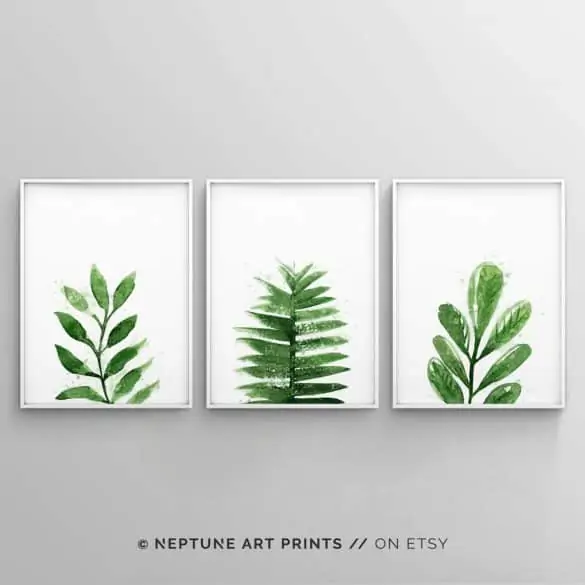 This beautiful shop is run by a mother and daughter team who create contemporary wall art inspired by modern design and nature. With categories like abstract, wilderness, horses, cacti and desert, beach and coastal, botanical and floral, and minimalist – you'll be sure to find more than a few things you love. The black and white horse print would look great in a little boy's room!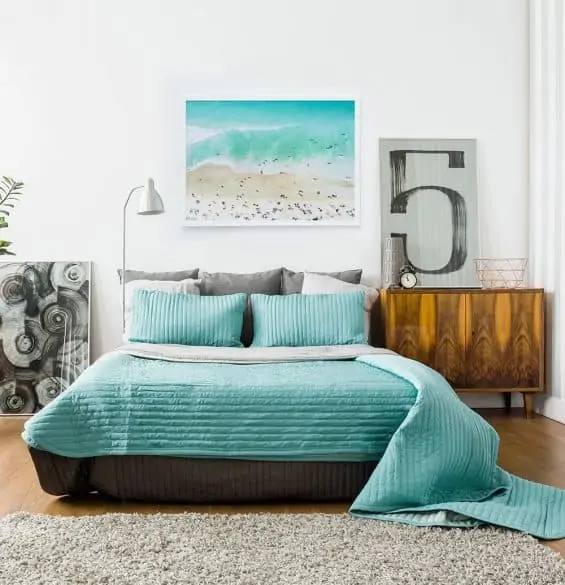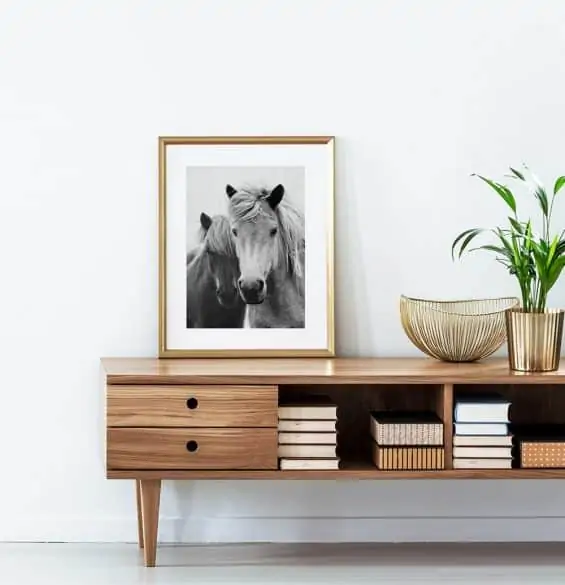 If your aesthetic is more on the vintage side – you'll love these vintage posters from Vibrant Vintage Prints. The shop owner restores the digital files to their original beauty before listing them in the shop. I love the travel themed options, they would look great in any room needing a pop of rich color. And the best part? Each file will cost you less than $6.00!