Meal Planning made simple!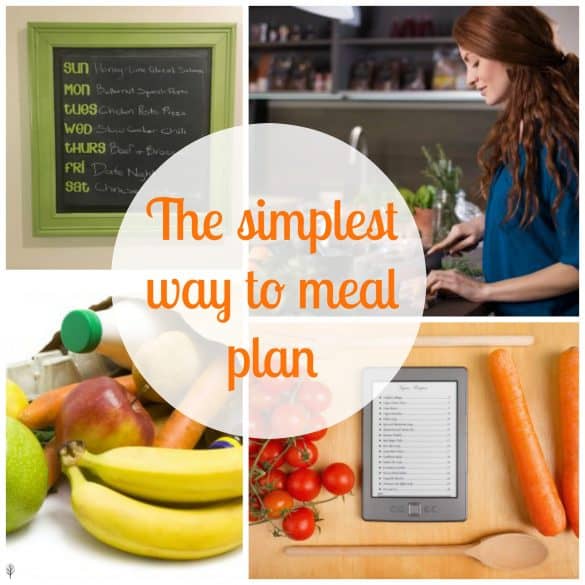 This post may contain affiliate links. As an Amazon Associate I earn from qualifying purchases. For more information, see our disclosure.
Meal planning can be overwhelming, especially if you've never done it before. When I was single, I used to make one big meal (like a casserole) and then eat it for an entire week! Now that I have a family, there is a little more planning and preparation that goes into my meals. Here are some things that helped me find easy dinner ideas, simplify the meal planning process, and save a ton of time in the long run: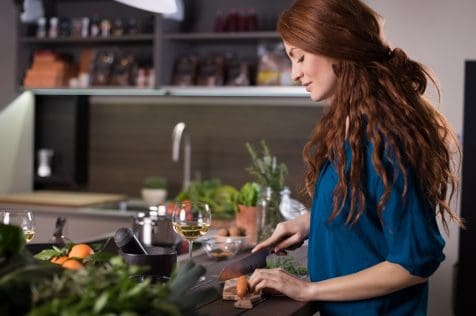 Compile a list of "tried and true" recipes. I love to try new recipes and over the years I've compiled a word document of the ones I considered "keepers". This word document is now 80 pages long! I have a table of contents at the beginning that is divided into categories. All I have to do is scan the categories and then click on the title of the recipe and it takes me right to it. This is how I organize my recipes, but the important thing is that you have an easily accessible list to choose from. This will make meal planning so much easier.
Have a theme for each day of the week. Have you heard of Meatless Monday or Taco Tuesday? Well, these theme nights have helped me a ton with narrowing down what I want to make each night of the week. Here is an example of some possible theme nights and a link to a "tried and true" recipe from my recipe compilation:

Other ideas of themes: Pasta, Rice, Breakfast for Dinner, Pork, Pizza, Casserole, Freezer Meals, Tinfoil dinners, Leftovers, etc.

Write it down somewhere it can be seen. I keep a list of the weekly meals I plan to make in my phone but I found myself constantly checking my phone to see what was on the menu for that night. The solution: a menu board. There are so many cute ones you can make (click here) or it can be as simple as a dry-erase board from the dollar store. Not only is it a visual reminder for me, but my family doesn't have to bother asking, "What's for dinner?"
Combine list-making with online grocery shopping. I hate going to the grocery store. It's something about maneuvering a massive cart down tiny aisles or having a small child in tow. Either way, I avoid it at all costs. Recently, a lot of grocery stores have been advertising a grocery pick-up option. You order your groceries online and then choose a time to pick them up. You don't even have to leave your car! I love this! So while I'm making my grocery list for the upcoming week, I simply add what I need to a virtual cart for my local grocery store and select a pick up time. Voila! No hour wasted wandering the aisles of the grocery store and no impulse buys I would later regret.
Have a few "go-to" recipes you can make in a pinch. Life happens. You get stuck in traffic. Your dentist appointment goes longer than expected. You have unexpected company. Whatever it may be, it is always helpful to have a few "go-to" recipes you can quickly whip up from items you usually have on hand in your pantry. For me, this is Spaghetti or Taco Rice. Neither recipe takes more than 15 minutes to make and we always have the ingredients in our pantry. Menu plans are awesome when things go as planned but be prepared to be flexible as well.