Are you tired of giving the kids in your life the same type of gift for every birthday and holiday? Maybe you have run out of good ideas, or maybe you have a child in your life who is hard to shop for? Have you ever considered subscription gift ideas for your kids?
What about giving them something that will bring them fun and entertainment throughout the year? I think every kid loves to get a package in the mail, and there are several companies that offer subscriptions for kids.
This post may contain affiliate links. As an Amazon Associate I earn from qualifying purchases. For more information, see our disclosure.
When most people think of subscriptions, they tend to think about magazines. There are plenty of great kids' magazines out there (and I will feature many of those in this article). But there other unique subscriptions services out there, probably some you might never have heard of.
Here are several subscription gift ideas for kids.
I am going to start with magazines, because there are so many great affordable magazines for kids of various ages.
Highlights offers three magazine options that are all very popular.
Highlights For Children Magazine
This magazine is suitable for kids ages 6 to 12. Highlights For Children is packed full of crafts, puzzles, fiction, non-fiction, poems, and cartoons. Highlights' mission is to help kids grow in knowledge, basic skills, critical thinking, creativity, sensitivity to others, and live their lives with high ideals. That is a mission I think every parent can get behind!
Hello Magazine
This is a magazine for ages 0 to 2. Each Hello magazine features a new theme each month that explores the world that babies and toddlers experience each day. It has read-aloud stories, poems, word play, and games designed to make little ones laugh while they learn.
Hello is made from materials suitable for the littlest audience, so you don't have to worry about this magazine getting slobbered on.
High Five
This is a magazine for ages 2 to 6, perfect for the preschool and early elementary age. High Five is full of read-aloud stories, puzzles, poems, simple crafts, recipes, and learning activities designed to help kids hone their prereading skills.
Cricket Media also has a variety of kids magazines that specialize in different age groups.
Cricket Magazine
This magazine is for kids age 9 to 14 years old. Cricket features longer fiction and nonfiction stories on culture, history, science, and the arts, as well as classic literature.
Spider Magazine
This is a magazine for kids 6 to 9 years old, and is great for kids who are independent readers. Spider is full of fiction and non-fiction, poetry, games, puzzles, brainteasers, games, crafts, math and word activities.
LadyBug Magazine
This is a magazine for ages 3 to 6 years old. LadyBug has fiction and non-fiction, re-telling of fairy-tales and folk tales, poetry, action rhymes, finger plays, and crafts. It is the perfect magazine for reading aloud with your kids and doing fun activities together.
BabyBug Magazine
This is a magazine for babies and toddlers, ages 6 months to 3 years old. There are 9 issues sent out each year. BabyBug is full of rhyming poetry, very short fiction and non-fiction stories, and finger plays.
Humpty Dumpty
This magazine is for kids age 2 to 6. Humpy Dumpty's goal is to educate early learners to read, see, and do. It is full of stories, poems, games, puzzles, and learning activities.
Top Secret Adventures
Have a budding detective? The Top Secret Adventures kit was created by Highlights and lets your child explore and learn about other countries while trying to solve a mystery. Each kit contains a guidebook for the country, a puzzle book in which they will be solving clues, suspect cards, and a key chain.
The fun begins with a trip to CHINA, and is followed by trips to Australia, Mexico, Italy, Egypt, Greece, and more! Kids will be learning about the people, culture, history, and geography of each country all while trying to crack the case. Top Secret Adventures is recommended for kids 7 and up.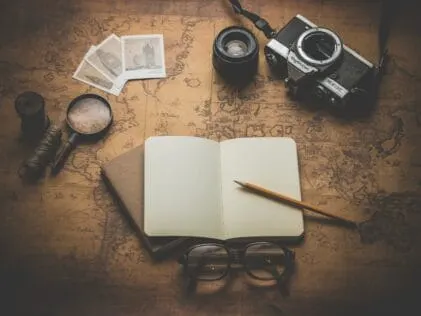 KiwiCo
Do you know a child that loves to create things? Then KiwiCo is the perfect subscription for you. They have several categories to choose from: science and tinkering, art and design, geography and culture, and early learning.
You can also sort by age group, and there are a variety of kits to choose from. Each kit is shipped with all the materials needed. You can choose a 1, 3, 6 or 12 month subscription or a gift card if you want to let the recipient choose which crate they would like to get.
As an added bonus, you can ship the first gift to yourself to give to the person you are gifting it to, or if you live far away, just have it sent directly to the recipient.
Little Passports.
Another great subscription box option is a monthly subscription from Little Passports. This web-site has 5 categories to choose from based on age and interest. These include:
Early Explorers (Ages 3-5) where kids explore a new theme each month. World edition (Ages 6-10) where kids discover new countries. USA Edition (Ages 7-12) where kids learn about two new states each month. Science Junior (Ages 5-8) where kids do stem activities. And Science Expeditions (8+) where kids do science experiments and activities.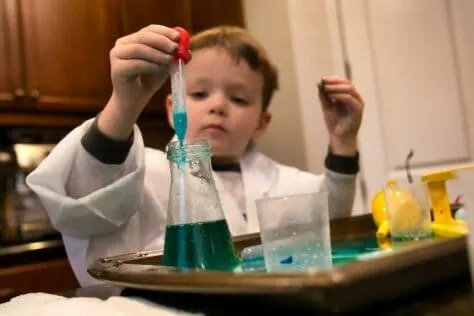 Buffalo Games & Puzzles
Do you have an older child in your life that loves puzzles? Then a puzzle subscription would make the perfect gift! A Buffalo Games & Puzzles subscription offers three subscription options. You can choose 300 to 500 piece puzzles, 750 to 1,000 piece puzzles, or 2000 piece puzzles. You can also choose between either a six or twelve month subscription.
Young Chef's Club
Brought to you America's Test Kitchen, the Young Chef's Club subscription box is perfect for the kiddo that loves to cook! Each month, the child will receive a box filled with kid-tested and approved recipes, activities, experiences, and other cooking themed items.
Each box focuses on a different theme. Examples include: cake decorating, road trip, diner breakfast, ice cream, taco truck, etc. Your chef will also have access to an on-line library full of recipes, experiments, and how-to-videos.
You can choose either a monthly, six month or twelve month subscription. The Young Chef's Club is recommended for ages 5 and up.
There are other wonderful subscription web-sites that weren't included in this list, but I hope this helps you get started in the search for the perfect subscription gift for the kiddo in your life.