Need a new recipe to try out? Check out these teddy bear cookies to make with the kids. They are yummy and fun to make and bake.
I didn't do a lot of cooking or baking in college but I had a roommate who did. This teddy bear cookie recipe comes from her and once I left college the cookies were forgotten until I had kids. Then I was so excited to share this fun yummy recipe with my littles.
Make The Dough
This post may contain affiliate links. As an Amazon Associate I earn from qualifying purchases. For more information, see our disclosure.
Start off by making the dough. First mix 1 C. sugar, 2/3 C. butter, 1 egg and 2 tsp. vanilla. This is a good time to let the kiddos join in. Depending on their culinary skills they can crack the egg or pour in the vanilla. Any way they can join in the fun is a win with these teddy bear cookies.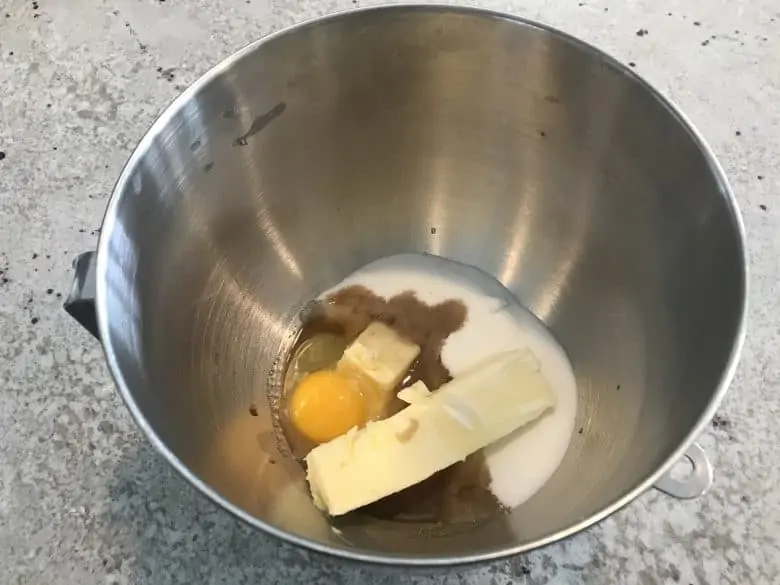 Then add 1 tsp. baking soda, 2 1/4 C. flour, and 1/4 tsp. salt to your wet mixture and combine. Continue mixing until well blended.
Add The Second Flavor
The next step is to take your dough and divide it into 2 equal parts. Our teddy bear cookies need two flavors/colors of dough and this is where the unsweetened chocolate comes in. Set the 2 halves aside and in a microwaveable bowl melt your 1 oz. of unsweetened chocolate.
Once your chocolate is melted add one of your dough halves and start mixing. Continue to stir/fold the chocolate with the dough until it comes together to form a chocolate ball of dough.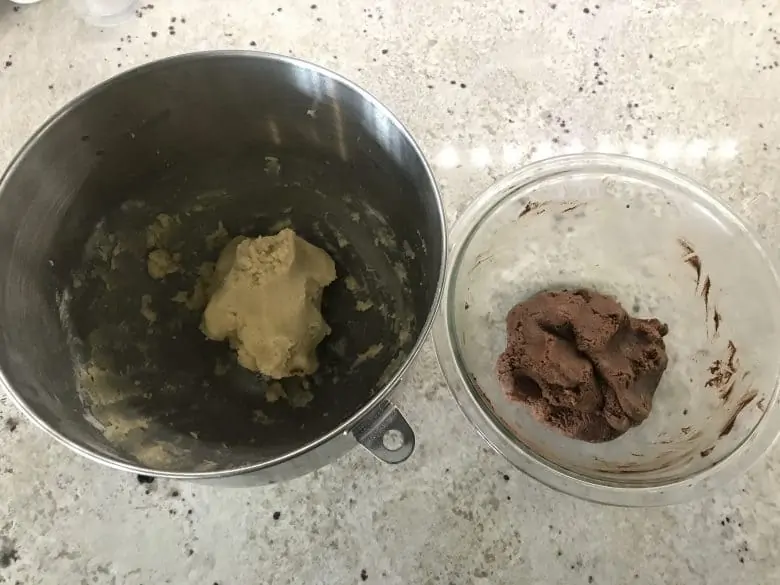 Assemble Your Teddy Bear Cookies
With your dough separated and flavored you and your little helpers are ready to assemble the teddy bears. This is where the fun comes in. You choose the shape, size, color, EVERYTHING about your teddy bear. I like to start with making balls of dough (think back to playing with play dough).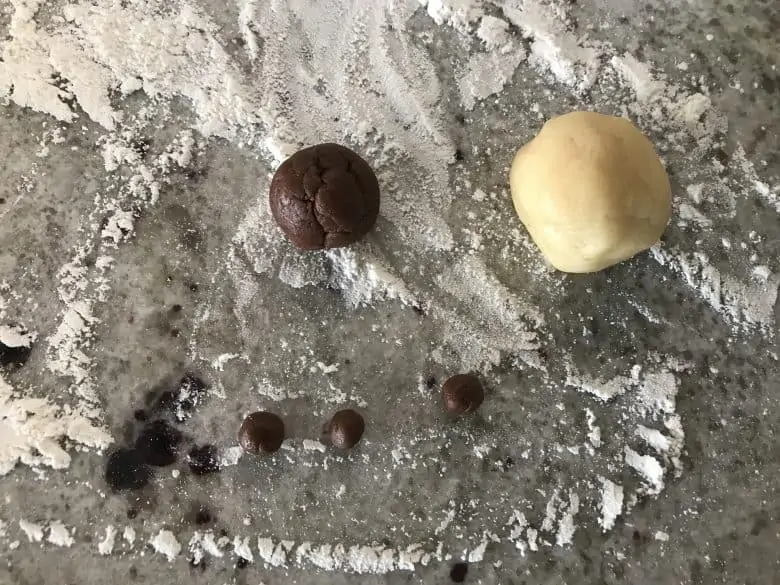 Next, I flatten the balls into the shape of the bears head or body and connect them together by gently pressing them together. Then add the bears arms, legs, eyes, ears, and whatever else your teddy bear is in need of. There is no right or wrong way to make these bears. Just have fun being creative with your kiddos.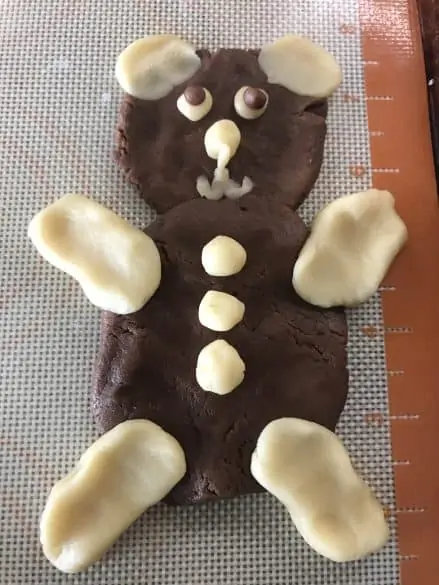 Bake The Teddy Bears
Once your teddy bears are formed and placed on the cookie sheet (try these silpat mats) they can go into a 375 degree oven for 7-9 min. If your teddy bears are on the thicker side they may need to be in the oven for a few minutes longer. Once they come out of the oven allow them to cool before devouring your scrumptious teddy bear cookies.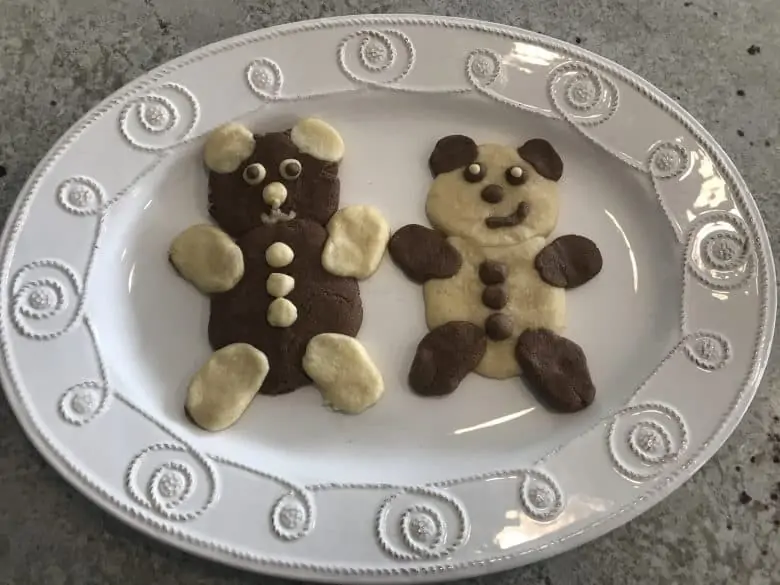 The next time you are in need of an activity try teddy bear cookies to make with the kids! It's a great opportunity for the kids to learn a skill, have some fun, and end with a yummy treat.
Teddy Bear Cookie Recipe
1 C. sugar 2/3 C. butter 1 egg 2 tsp. vanilla
1 tsp. baking powder 2 1/4 C. flour 1/4 tsp. salt
1oz. unsweetened chocolate melted
In a large bowl combine sugar, butter, egg and vanilla. Beat at medium speed until well mixed. Add flour, baking powder, and salt. Continue beating until well mixed. Divide dough into 2 halves. Melt chocolate in the microwave. Place ½ of the dough in a small bowl with the melted chocolate and combine. Use your light and dark dough to form a bear. Place on a cookie sheet and flatten slightly. Bake 7-9 min. at 375 degrees.