There are certain tools you need to be a great baker! A few of these I even have, and had NO idea what it was called, let alone what it was used for! Your bakeware can come in all sorts of materials too. There is stone, aluminum, glass, silicone, steel, etc… All of the above will bake your goods just fine. You may have to play with the cooking times a bit to get a feel for your oven and the baking pans. Once you find that sweet spot though, you will be set!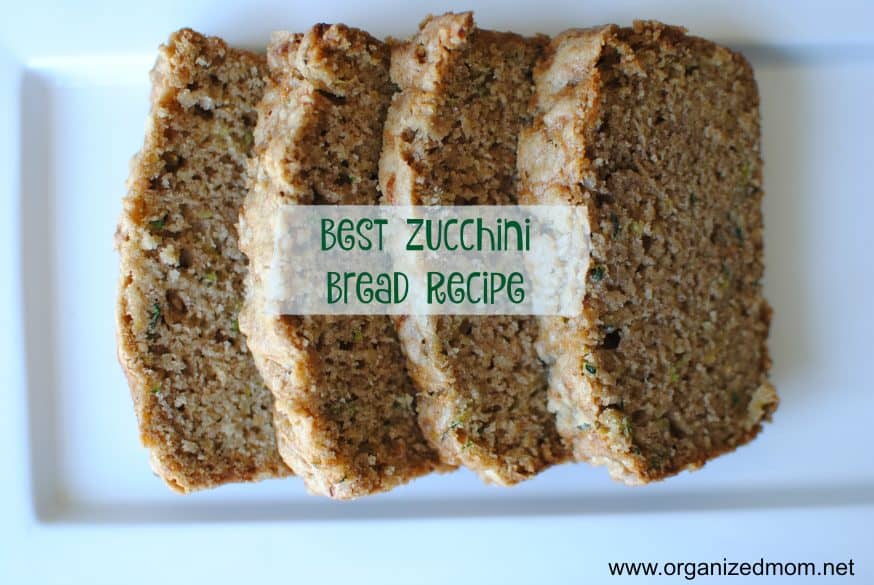 Muffins – You can get a muffin tin that does tiny muffins (which I totally love, cause you can just pop the whole muffin in your mouth, and it's sooo good), or just a regular muffin pan. Really it's up to you, but this is a very specific tool, and you can't make muffins or cupcakes without it!
This post may contain affiliate links. As an Amazon Associate I earn from qualifying purchases. For more information, see our disclosure.
Round Cake Pan – Best way to make a layer cake. I also use mine to make French Toast batter. Gotta multitask my tools!
Springform Pan – This is one that I had no clue how to use. This is best for Cheesecake and deep-dish pizza. The latch opens so you can remove the sides from the cake instead of trying to lift the cake out.
Wire Rack – Which I recently lost. I have no clue where my cooling racks went. My husband had to have "put them away" somewhere. Anyway, this allows air to circulate around the baked goods so they cool without getting soggy.
Cookie Sheet – You gotta have a flat sheet so the heat can circulate around the cookie and bake it just right!
Pie Plate – I also use this to make French Toast batter. I just grab whichever is closer. I have also been known to make a mean pumpkin pie or chocolate pudding pie in ours. Can't make a pie without a Pie Plate (at least from scratch, if you purchase a frozen pie crust it's got the plate built right in.
Square Baking – I make a lot of casseroles and stuff in ours since we only have a family of 3, and it's usually just the right size.
Rectangular Cake Pan – Where I typically make most of my cakes and brownies.
Jelly-roll Pan – This is one I had no clue what it was called. It's a very flat large pan and has a little bit of sides on it. This is another multitasker for us. I cook everything from frozen pizza to fish sticks, to Chicken Pillows on ours.
Loaf Pan – Cooking bread works perfectly in this. I LOVE to make this Zucchini Bread recipe posted below! It is my absolute, number one, go-to recipe as soon as my zucchini is ready to harvest! I love cooking with nice looking baking pans!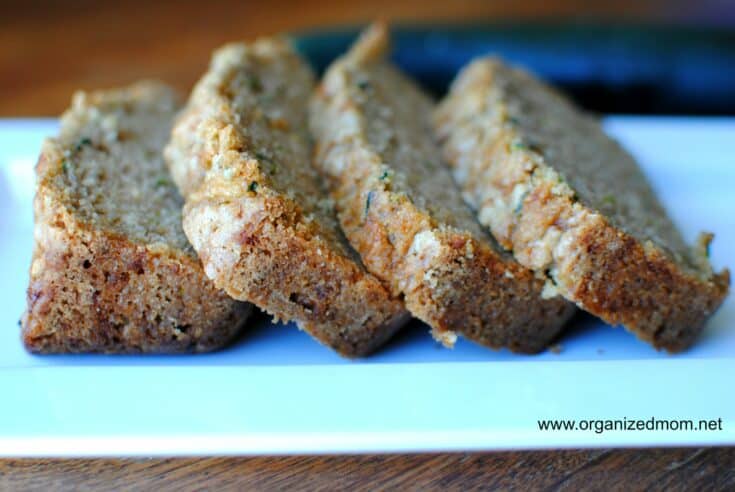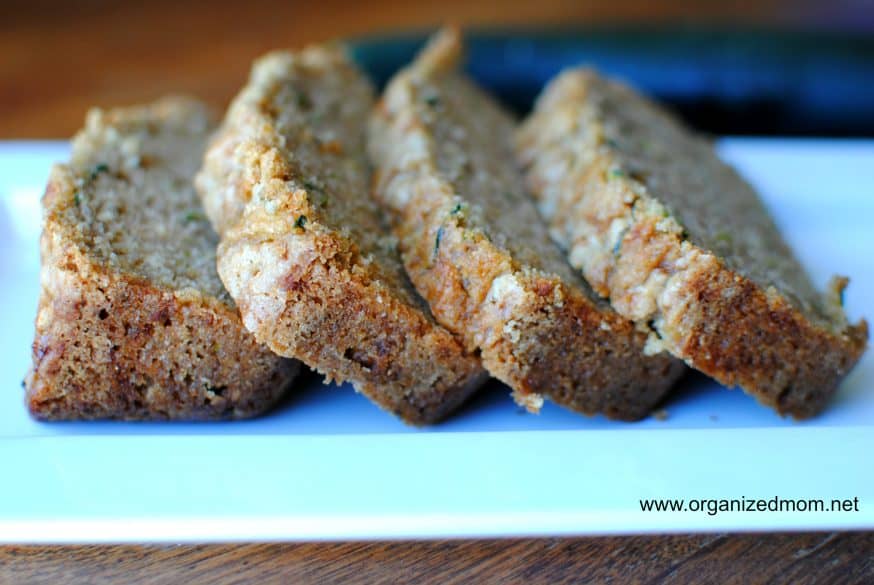 This zucchini bread is a quick and easy recipe that is loved by all, and super healthy!
Ingredients
3 Eggs
1 Cup Vegetable Oil
2 Cups White Sugar
3 Cups Grated Zucchini
2 Tsps. Vanilla
3 Cups All-Purpose Flour
3 Tsps. Ground Cinnamon
1 Tsp. Baking Soda
1/4 Tsp. Baking Powder
1 Tsp Salt
Instructions
Preheat oven to 325.
Grease and flour 2 loaf pans.
In a large bowl, beat eggs until light and frothy, mix in oil and sugar.
Stir in Zucchini and vanilla.
Combine flour, cinnamon, baking soda, baking powder, and salt; stir into the egg mixture.
Divide batter into prepared pans.
Bake in oven for 60-70 minutes or until a toothpick inserted into the center comes out clean.
Cool in pan for 10 minutes.