If you've ever hated the high price of protein bars, you should definitely consider making your own! Most protein bars cost between $1-$4.00, but when you make your own, you can get it as low as $0.25.
These protein cookies have 140 calories each , 5 grams of Fat 13 grams of carbs and 11 grams of protein. I don't promote a high protein diet, and in fact, I'm a self proclaimed BIG fan of carbs! However, I realize my limitations in getting complete meals in during the day, and especially getting in some protein. Working full or part time makes it tough to eat real food- so supplementing with a complete nutrition bar can really bridge the nutrient gaps. Also, if you aren't a fan of meat and beans, it can also be a nice substitute.
This post may contain affiliate links. As an Amazon Associate I earn from qualifying purchases. For more information, see our disclosure.
So, on with these Delicious protein cookies!!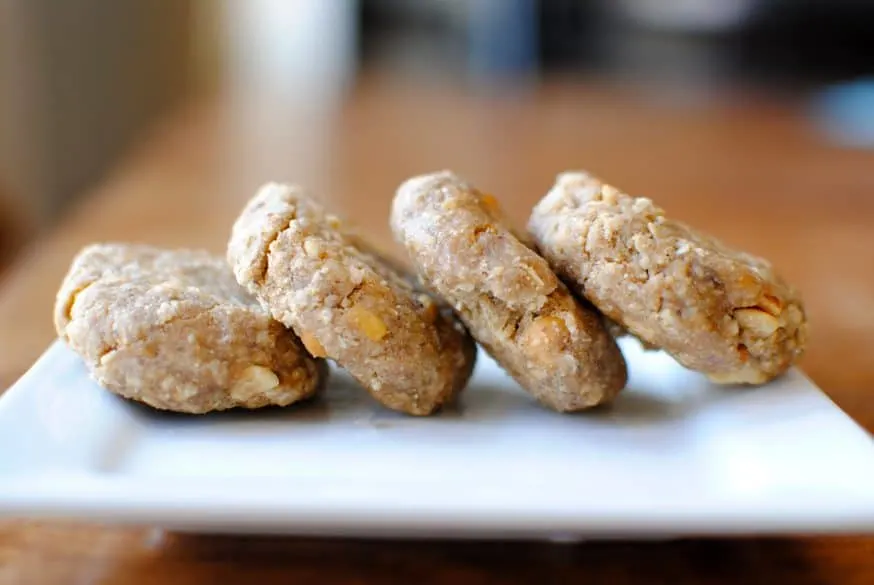 I've tried this with several protein powders, and have found the best tasting powder for this cookie to be the Combat Protein Powder they sell at Costco, in the Cookies and Cream flavor! This is hands down, the only flavor I like for these cookies.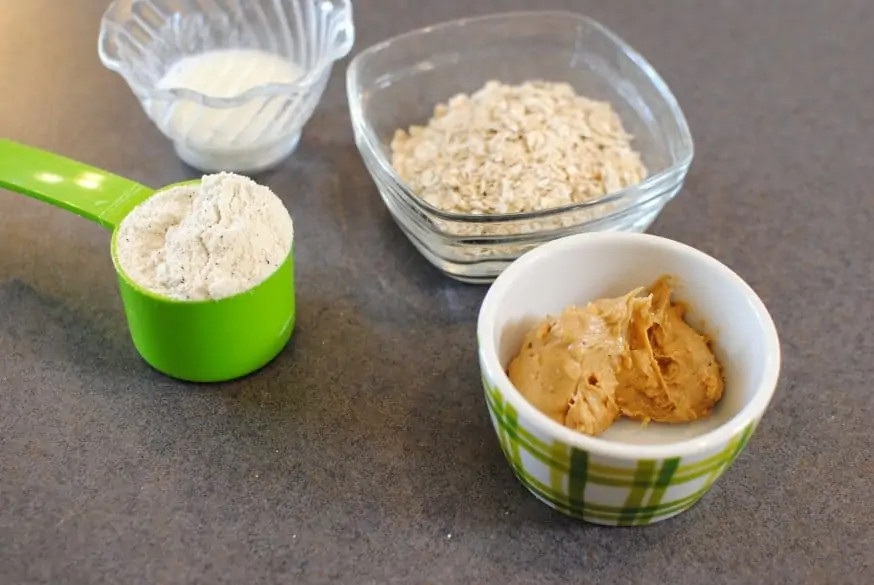 So, all you need is protein powder, oats, peanut butter, and as small amount of milk you can get away with.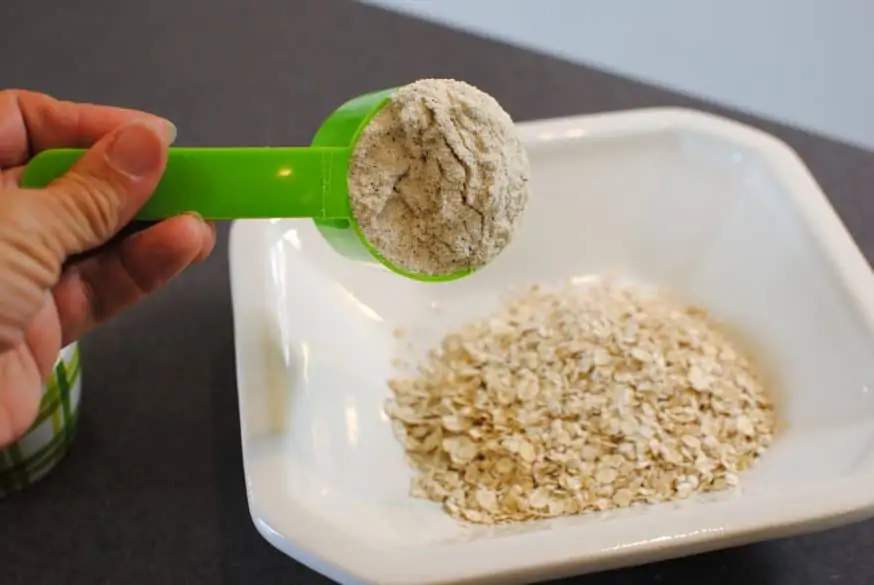 First blend the protein powder with the oats.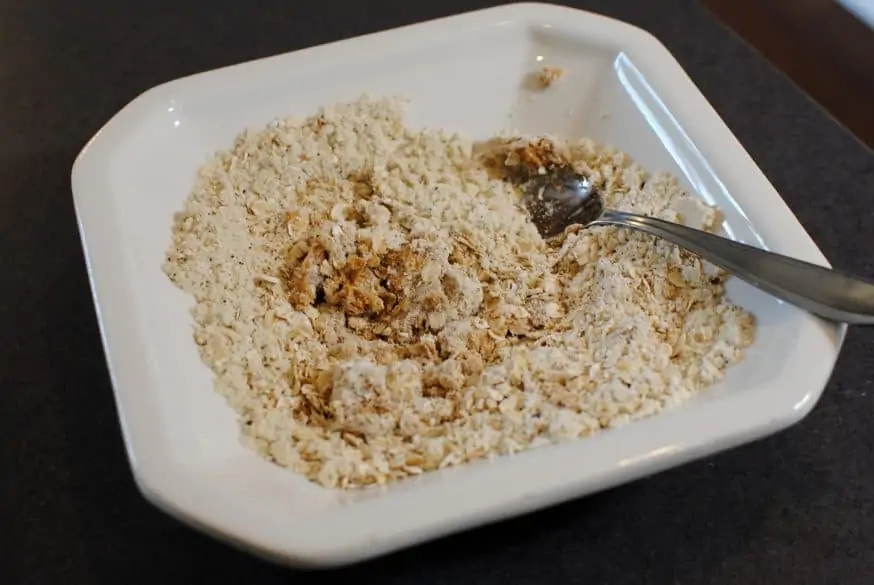 Then combine the peanut butter and mix until it's spread throughout. Then add a tiny bit of milk. Too much milk, and your cookies become sticky. Not enough, and it's too dry. So, you just want to try incorporating a little at a time until balls or cookies can be formed.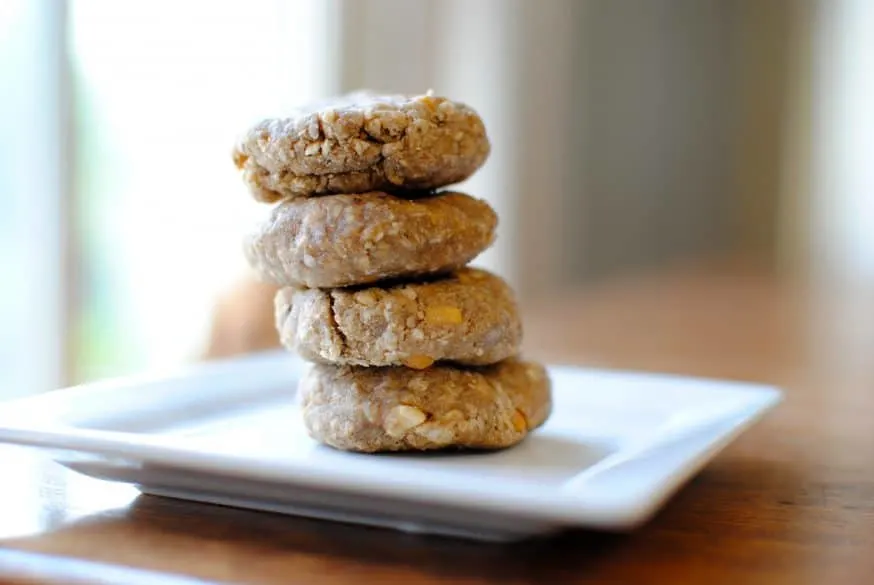 Once it's all blended together, form balls or cookies, and chill!
1 scoop cookies & cream protein powder (found at costco)
60 grams quick oats (a heaping half cup)
32 grams peanut butter (2 tablespoons)
and 2 tablespoons milk.
There you have it!! Do you like protein powder recipes?? Let me know and I can share more of my favorites!