Spring has sprung and it's the perfect time to tackle organizing the garage. This is one of those areas that can get out of mind, because it is out of sight. Let's take advantage of the increasingly warm weather (or a rainy day) and get started working in the garage!
Top 8 Garage Organization Ideas
Here are eight of the best garage organization ideas around. Best of all? They are super simple, and cost effective. They also make a great weekend project with the kids!
1. Pegboard Wall
This post may contain affiliate links. As an Amazon Associate I earn from qualifying purchases. For more information, see our disclosure.
Nothing is worse that scrounging through buckets and drawers looking for the tape measure or screw driver or whatever it may be. Start your garage organization off right by getting all those things out where you can see them on your pegboard wall.
2. Sports Equipment Organization
This bungee stored ball system is a great space saver. It only takes up a little room and you can put it in those small spaces where nothing else seems to fit. You can easily see and have access to all your equipment. Now that's a great garage organization idea!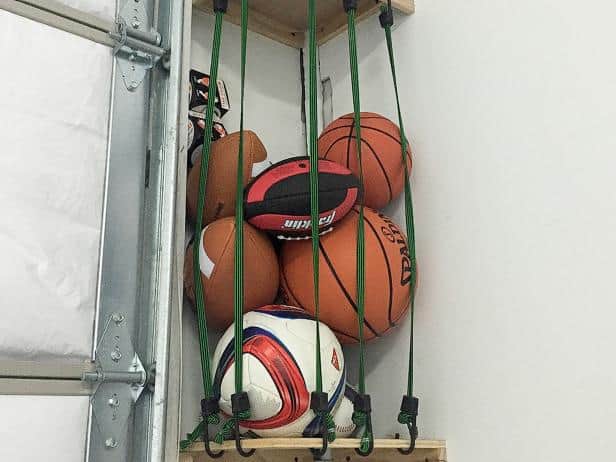 3. Bike and Scooter Rack
There are all kinds of ways to store bikes and scooters (from the ceiling to on the wall) but we have found that this system works great for our family.
It keeps everything within reach since the kids are coming and going on their bikes and scooters all day. It also keeps everything up right and in its own space. Check out the easy (my teenage boys made this) diy instructions at hertoolbelt.com.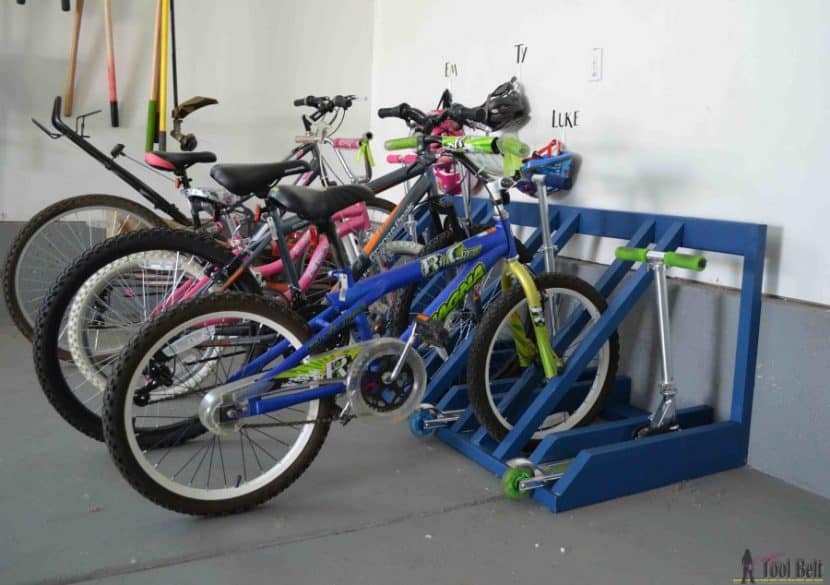 4. Shovel and Rakes and Stuff
How you store your shovel and rakes may come down to personal preference. Do you like them off the ground, stacked in a row, or on a portable carrier? I personally am a fan of the idea of this corner tool rack.
It makes it so all your tools are easy to see so you can quickly grab what you need. Clean up is simply sliding the handle back through one of the holes. You can find this garage organization idea at Amazon.
5. Ceiling Mounts
What better way to create more storage space in your garage than by using the ceiling. This would be a great place to store things that are seasonal and that you don't need to get to frequently. Check out familyhandyman.com for diy instructions.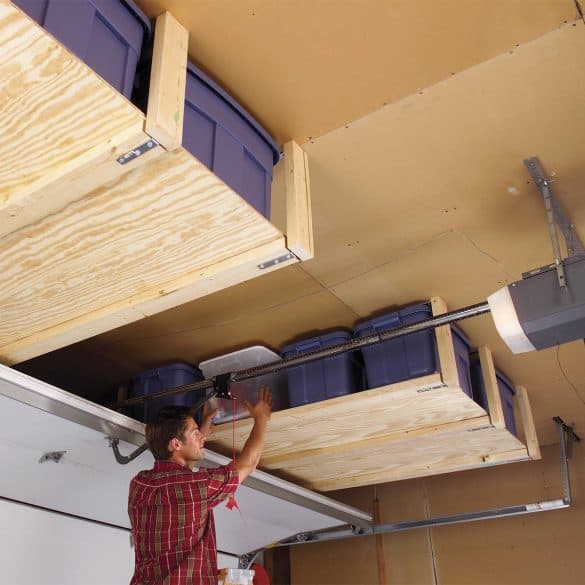 6. Coat Rack
One of my favorite things in our garage is the coat rack. We took a decorative welcome sign with hooks and put it next to the garage door. That way the mess of coats, wet snow clothes, and swimming towels have a home when we are frequently using them. It also pretties the place up and makes the garage feel a little more homey.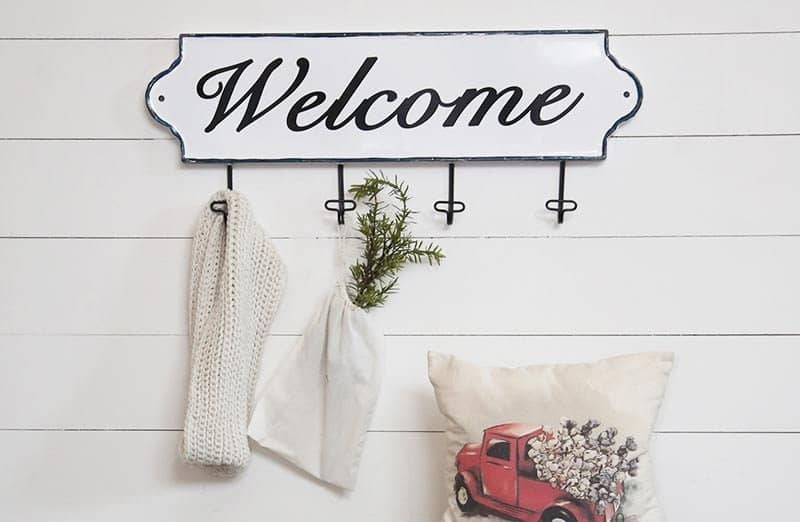 7. Things On A Roll
Need a place to store some garbage bags or paper towels for messes? Check out this super simple set up. It uses curtain rod holders and then your choice of pvc pipe or a dowel for the rod.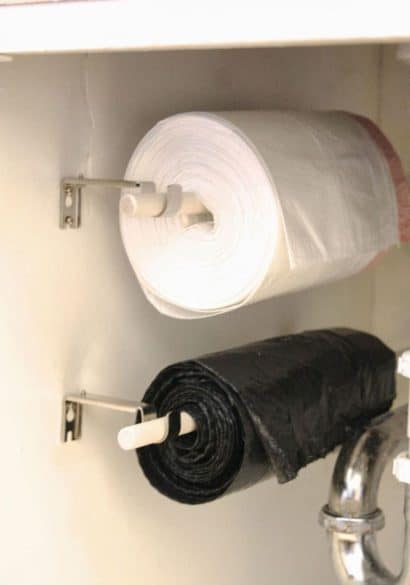 8. Extension Cord Organization
If you find yourself tripping over piles of half unraveled cords then this garage organization idea is for you. All it takes is a bike hook (or really any hook that can hold the weight of your cord) and a bungee hook.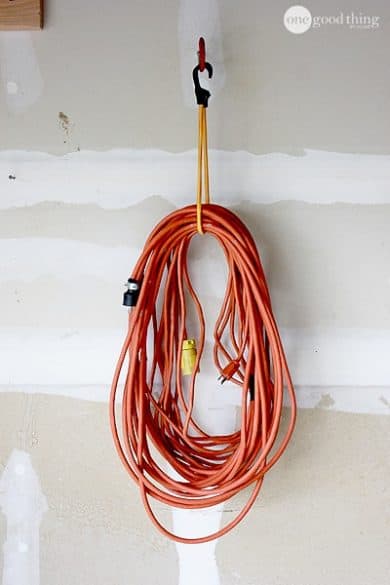 With the warmer weather comes the desire to get outdoors and do some spring cleaning. Include your garage in the fun by trying one of these top 8 garage organization ideas.