You heard right. Nutella gets its own day. February 5th to be exact. Let's celebrate with some yummy eats for World Nutella Day.
Nutella Banana Bread
You had me at banana bread but then you add Nutella. Not only is there Nutella inside the bread but it is also drizzled on the top. This would make for a super yummy addition to your breakfast on World Nutella Day.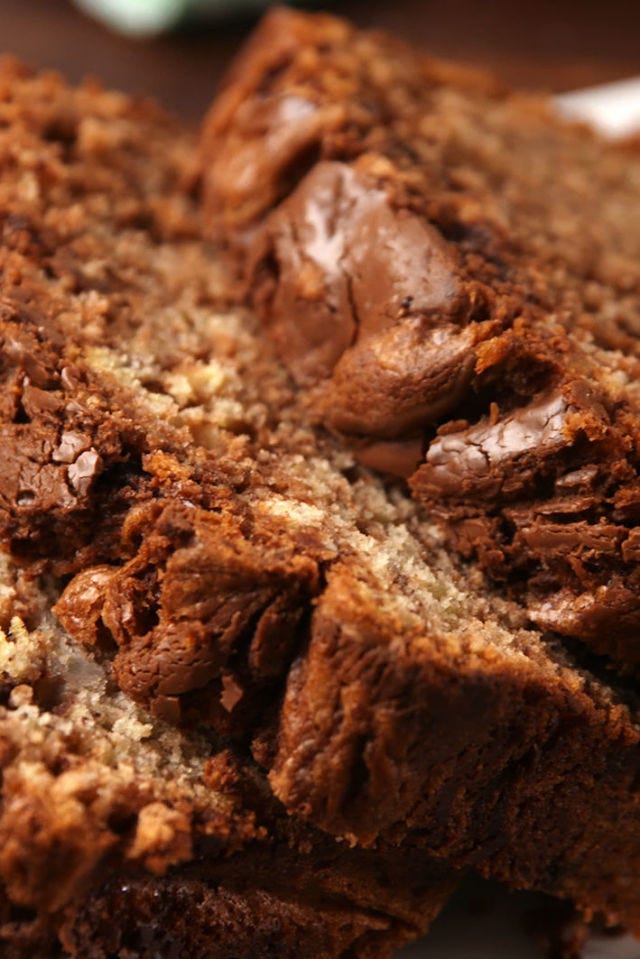 Nutella Magic Shell
This post may contain affiliate links. As an Amazon Associate I earn from qualifying purchases. For more information, see our disclosure.
Shut the front door. You can turn the goodness of Nutella into that delicious crunchy shell that goes on ice cream. It's true and the recipe is simple and includes just Nutella and coconut oil. You can find it at Playin' With My Food.
Baked Nutella Doughnuts
If Nutella is your thing then these doughnuts are right up your alley. These Nutella baked doughnuts have Nutella baked in the dough as well as part of the frosting. Double whammy.
Orange-Nutella Cookie Cups
These tasty little bites start with a sugar cookie base that has orange zest added to it. Once baked you fill them with Nutella and add a bright red raspberry. This bite sized snack would be fun for dessert or to deliver to friends and neighbors on World Nutella Day.
Slice and Bake Cookies
The recipe for these slice and bake cookies calls for 1/3 cup of Nutella. Once the dough is made you divide the batch and roll each section into a 12in. roll. Next the dough will go into the freezer for an hour. After that you can take it out and slice it into cookies that are ready to bake. This would be a fun twist on your traditional cookie and a yummy eat for World Nutella Day.
Oatmeal with Nutella
If you are looking for a healthier Nutella option try adding it to your oatmeal. It's as easy as preparing your favorite oatmeal and then drizzling some delicious Nutella over the top. Super easy yet still lets you celebrate the big day with some Nutella in your bowl.
Nutella Truffles
These aren't just any truffles. Not only do they contain Nutella but they only take 3 ingredients to make. Crazy right. You start with your favorite cookie and crush it down (like an Oreo) and then add Nutella to it. Shape it all into a ball and dip it in melted chocolate. Tada. You have a super easy and fancy Nutella dessert.
Nutella Ice Cream
Homemade ice cream is always a winner. So try making this homemade ice cream recipe for Nutella ice cream. Pair it with some of those Nutella cookies and you have a very festive dessert to eat on World Nutella Day.
Homemade Nutella
What? Make Nutella from scratch. It's possible my friends and you can find the recipe at Splendid Table. It includes among other things chocolate and hazel nuts. So have no fear if your pantry is fresh out of Nutella. Just whip up your own batch.
If there are Nutella lovers in your house you MUST celebrate with some of these yummy eats for World Nutella Day on Feb. 5th. Whether you drizzle it on top of something or bake it inside of something. You can't go wrong when you use Nutella.