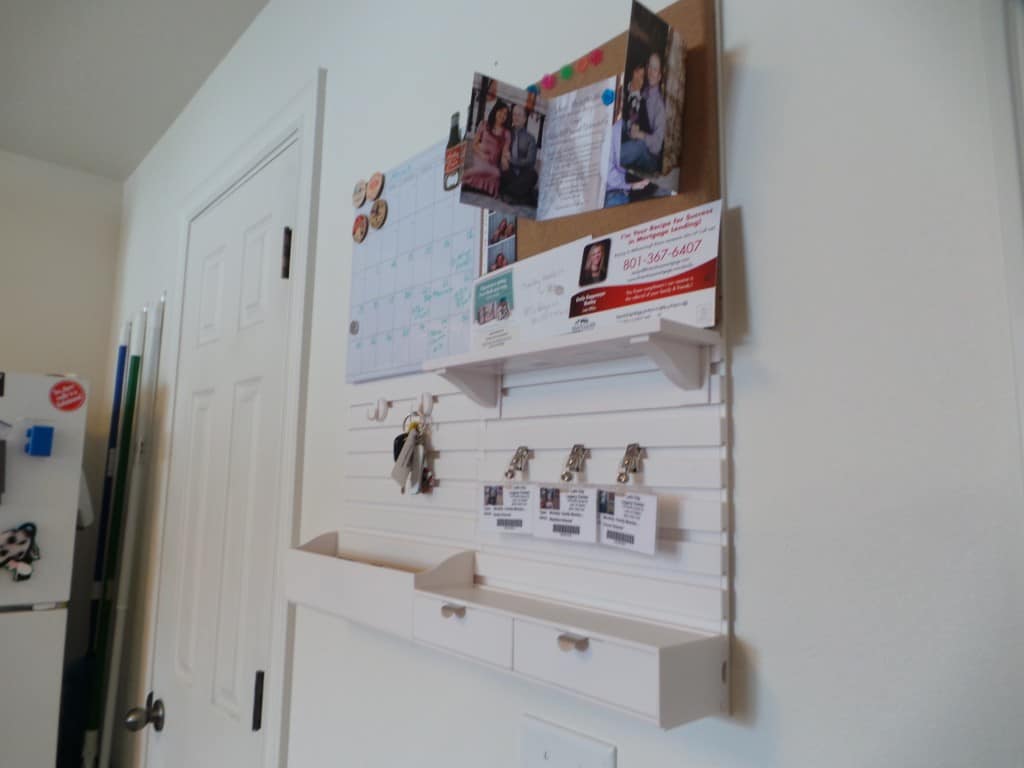 Some people call it a dumping grounds, some call it a junk drawer, what ever you call it, it's the place where everything goes as soon as you walk in the door from having been somewhere.  Lucky for us, there is a door to the garage right off of our kitchen.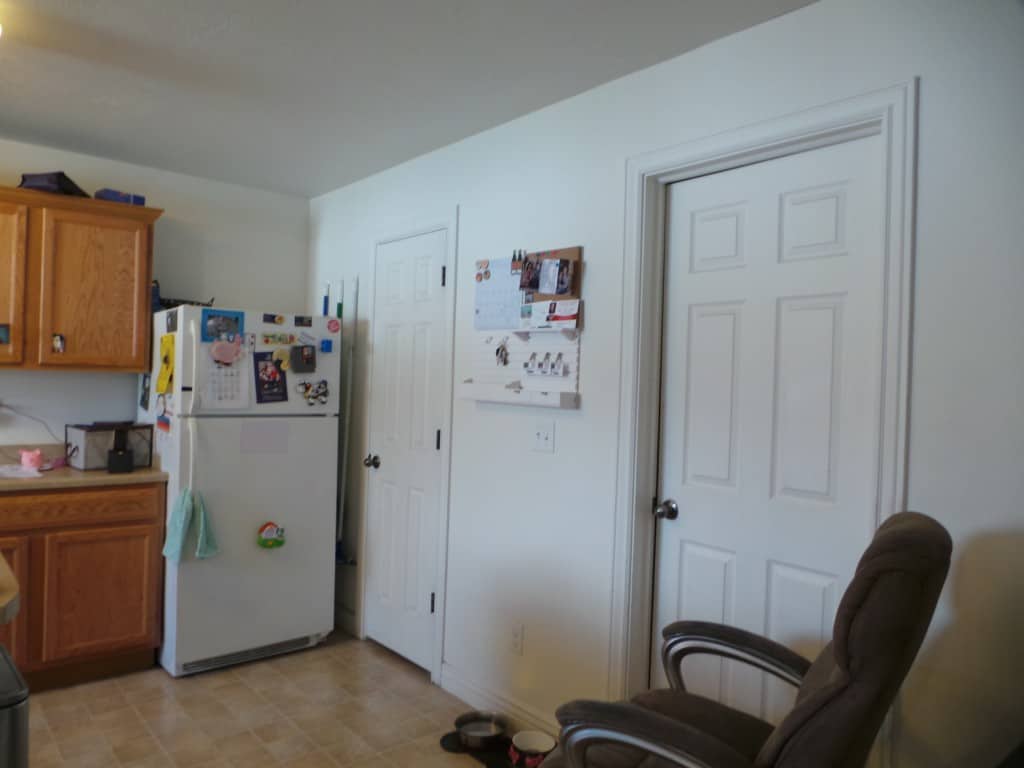 In the past, we've had a nifty little wall organizer over by the front door.  Meaning we'd have to come into the kitchen and then walk all the way around the house to the front door to put up our keys, but then there wasn't enough room in it to really store anything else, so the rest would go in the drawer next to the fridge, where it could get lost forever… I mean have you seen how long that drawer is??
To the rescue is the Martha Stewart Wall Organizers.  Now my husband can store his wallet, ring, chapstick, whatever else he carries with him to work in his pocket right under where they keys go.  These things can make it in there within seconds of walking in the door.  If there is an important date to remember we can add it right to the magnetic white board calendar, or pin up something we got in the mail that we need to remember (like a wedding invitation, or an upcoming sale at our favorite store.  I like to call this command central, since I can neatly organize anything that is coming into or going out of the house.  I also have our passes to the local gym/pool, museum and fun center, because there has been way more times than I'd like to count that I've made it all the way to the museum only to realize I've left our passes at home.
What is great about these organizers though is that they offer extreme customization.  Each section is about 12″ x 12″ and fit together perfectly.  You could make it extremely long and thin, or just settle for one square in a tight spot.  What you see here are the monthly calendar (so everyone is on the same page with important events), the bulletin board, and 2 accessory boards.  (You'll see how these work in my daughter's room tomorrow)
Installation was probably the easiest thing my husband and I have ever had to put up.  Each mounting background has a BUILT IN bubble level so you can tell if it's straight without any extra equipment.  Once you've got the mounting background nailed to the wall, it's as simple as putting the board right on top of it.  I literally tried to take a picture of my husband installing it, but by the time my camera finished booting, he was done!
Really with these systems the possibilities are endless, so check them out and create your own perfect little command central!
Want to win the exact set that I've got installed in my kitchen?  Just fill out the form below!  Giveaway will end Monday March 25th at 8:00 AM Mountain Standard Time.  One entry per person.
THIS CONTEST IS NOW CLOSED
Disclosure:  I was given the product to facilitate the review, but was not compensated in any other way for the post.