The winner of our $50 Container Store gift card sponsored by Apartment Guide is…
APRIL!
April said, "Though we are in a larger house than apartments we used to live in, my office space is the smallest ever. It's the third bedroom in a single-wide mobile home and therefore teeny! Right now it's the "storage room" though you notice I used that term loosely. I want to use it for my craft room but it's a disaster because there's just not enough room in the house for everything."
Congratulations April! Hope you can find some great items to help keep your home organized!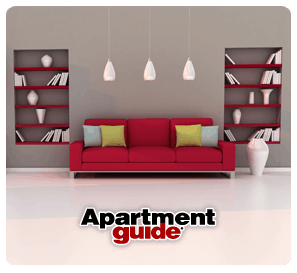 And thank you Apartment Guide for sponsoring such a fabulous giveaway! Don't forget, you can follow @AptGuide on Twitter, and find Apartment Guide on Facebook HERE.