I was recently asked to try out the new Martha Stewart Home Office supplies by Avery, available exclusively at Staples. I have used Avery labels before, and I must say the infusion of Avery and Martha equals some really beautiful products! It was seriously like Christmas morning at my house when the box arrived.
I'm not sure Martha would condone the fact that I neglected to make dinner because I was so enthralled in labeling everything in my house. Either way, I love all of the new products and had a blast organizing several spots in my kitchen and office!
This post may contain affiliate links. As an Amazon Associate I earn from qualifying purchases. For more information, see our disclosure.
One of the first things I organized with were the new vinyl pockets. These are perfect for the inside of cupboards, the side of your fridge, or even on your pantry door. I needed a special place to put receipts and coupons that came in the mail. These little self-stick pockets were the perfect solution!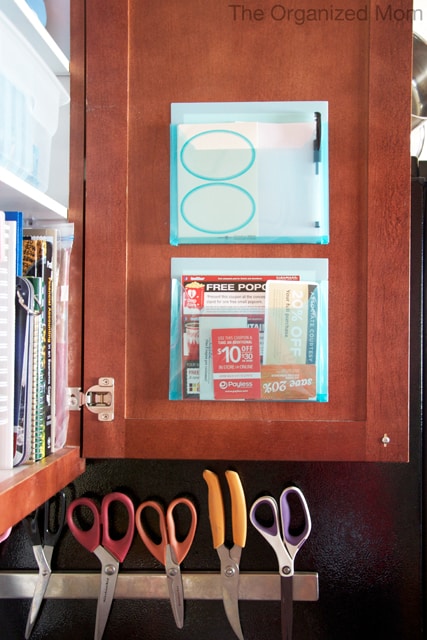 Next I labeled all of the snack containers in my pantry. These vintage inspired labels are made with a lovely textured paper. The new Martha Stewart line by Avery also has dry erase marker labels, and chalkboard labels too.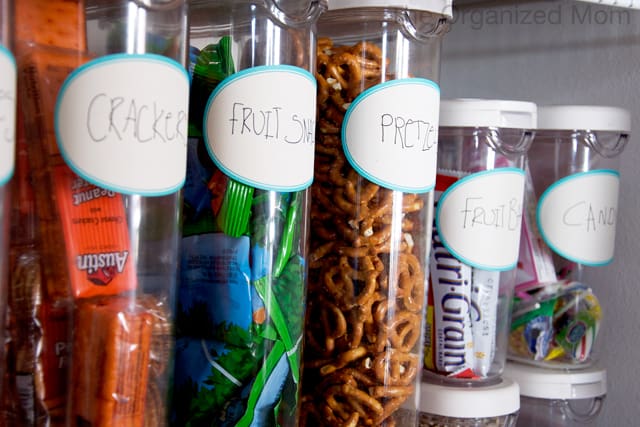 In fact, the Chalkboard Labels come in a lovely oversized shape that are perfect for labeling cupboards and drawers. I just love these two that fit perfectly on my filing cabinet.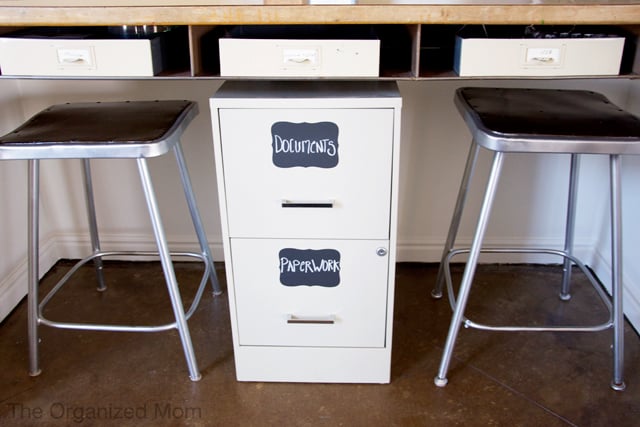 Ready for the best part???
One of you is going to win $50 worth of Martha Stewart Office Supplies by Avery!
Wahoo!
All you have to do is just leave a comment below! One entry per person please. Giveaway ends this Thursday at midnight MST. Winner will be announced Friday on our Facebook page.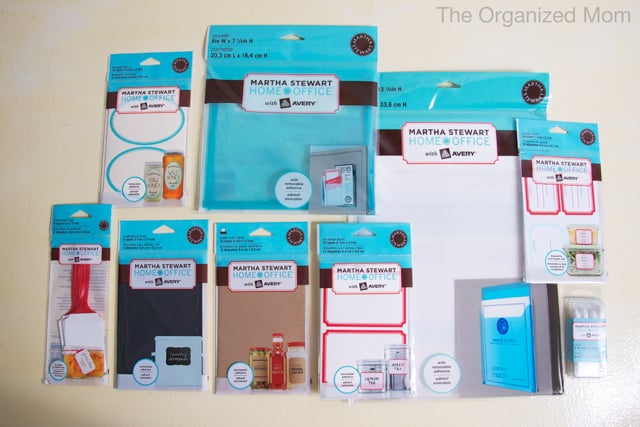 (Giveaway is valued at $50, and may vary from picture above.)
If you want two more chances to win Martha Stewart Home Office products by Avery, you can:
1. Visit https://www.facebook.com/Avery and click on the Martha Stewart Home Office tab to enter to win up to $500 in prizes.
2.Visit https://www.facebook.com/TheOrganizationOfMoms and and click on the Martha Stewart Home Office tab to enter to win up to $500 in prizes.
Again, to win the $50 giveaway here at The Organized Mom, just leave a comment below. To learn more about the Martha Stewart Home Office products available at Staples, go here. Good luck!
Disclaimer: I was not financially compensated for this post. I was provided with these products for review purposes. All opinions are my own.
*UPDATE: Giveaway has ended, Thank you for participating!*