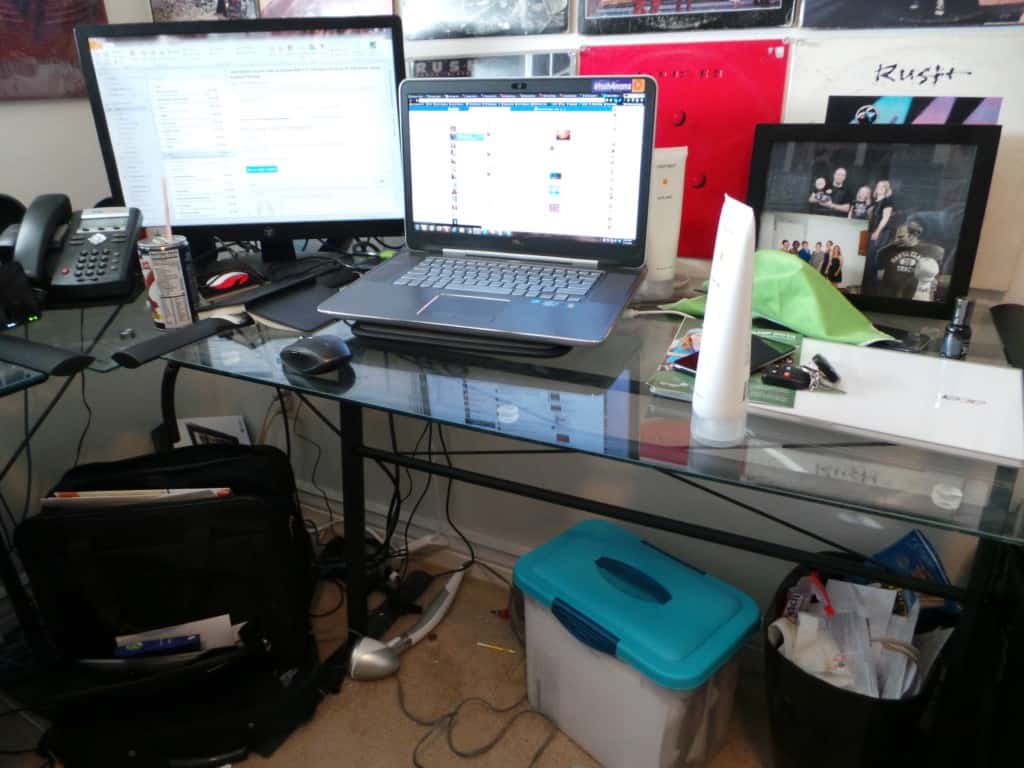 So very often my desk has looked like this. and this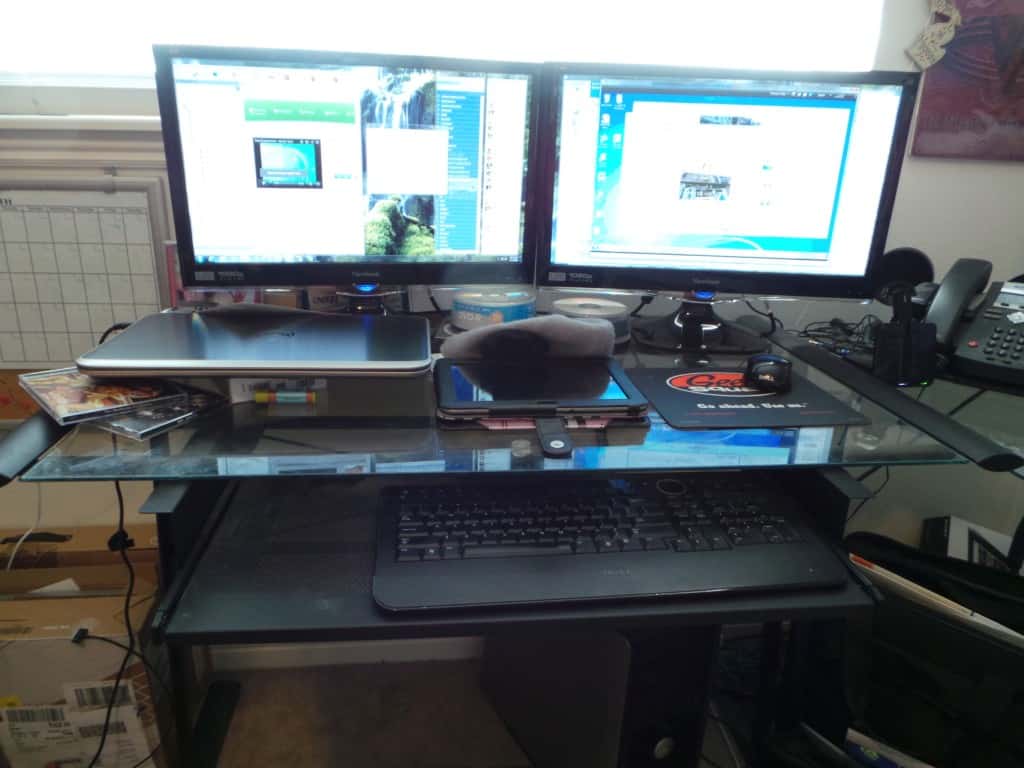 My main issue was that I have a ton of desk space, and just about ZERO actual storage locations. So everything just ends up everywhere. Devices, CD's, papers, bills, etc. All just sitting around with no where to go. Luckily there are some tools to the rescue! I have always said, that a good organization system will allow you to have a home for every item you own. When things don't have a "home" they become clutter, because they live anywhere, and it's hard for you to put it away. There is no "away", it just stays on the counter or on your desk, tormenting you.
So I got a fantastic package of office organization products from Office Depot and See Jane Work.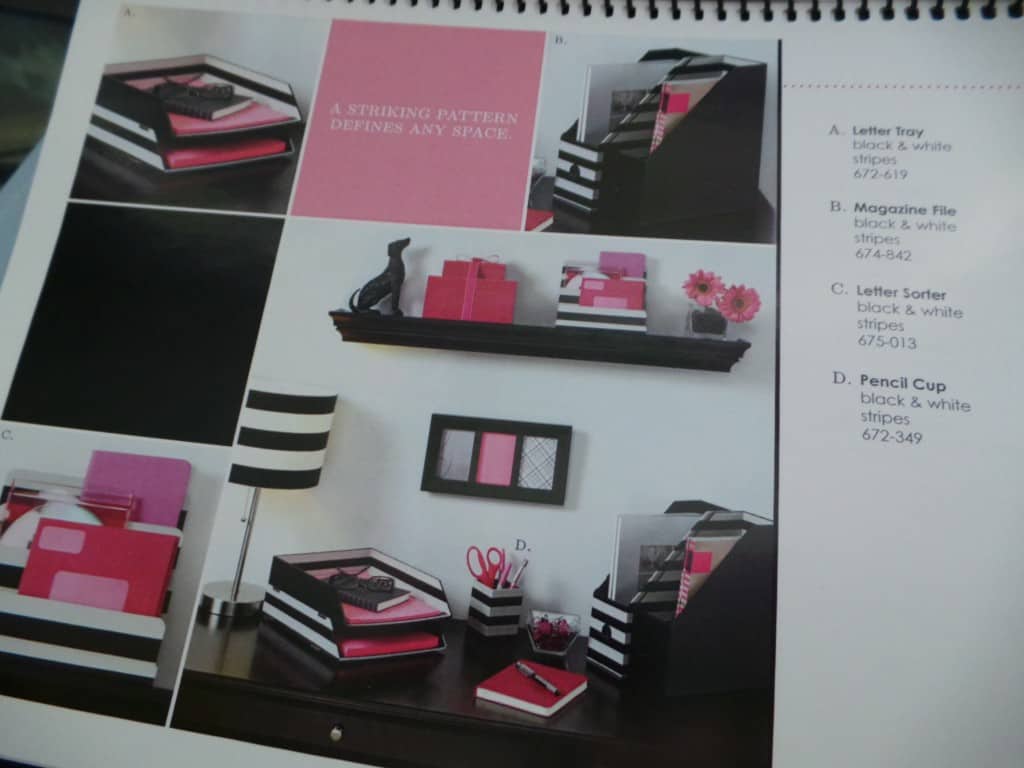 Now would you like to see these super cute desk organization tools in action? I thought you'd never ask…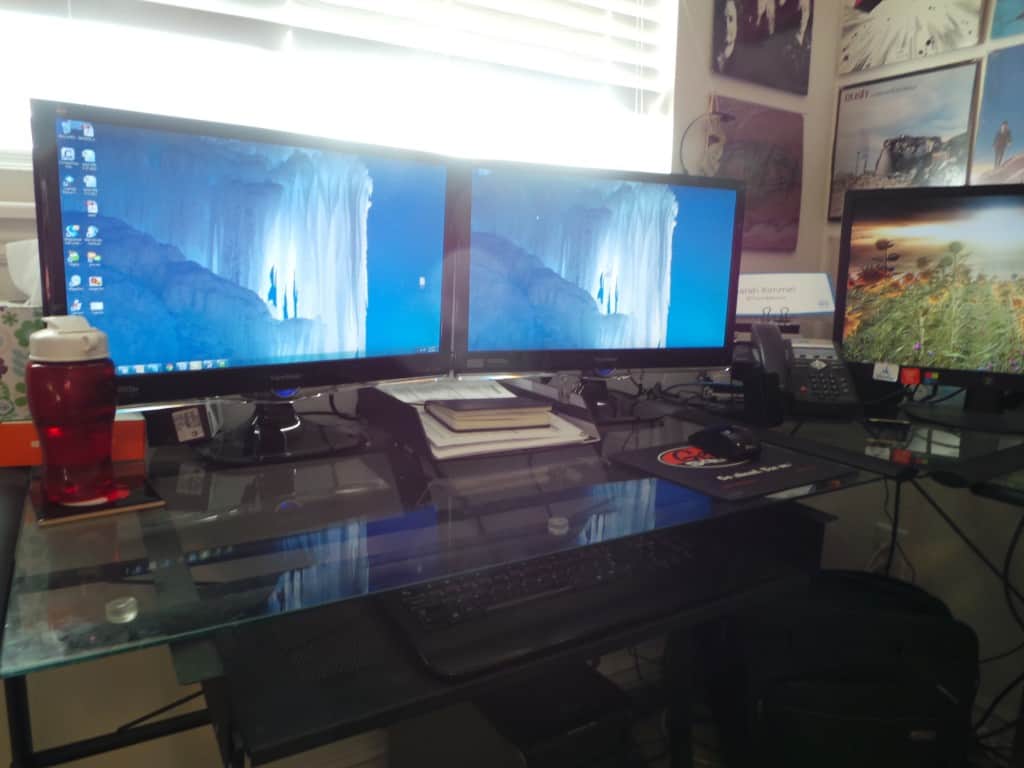 The first thing I did was take the inbox�and put it between the two monitors for my work computer. This becomes my processing center. Any paperwork that comes into the house, permission slips, tax documents, bills, etc etc etc goes right into that inbox. A little further down the desk behind the phone is my "outbox", which is just a letter sorter. Since most things that need to go back out are mail related. Let's head 'round the corner and see the rest of the desk…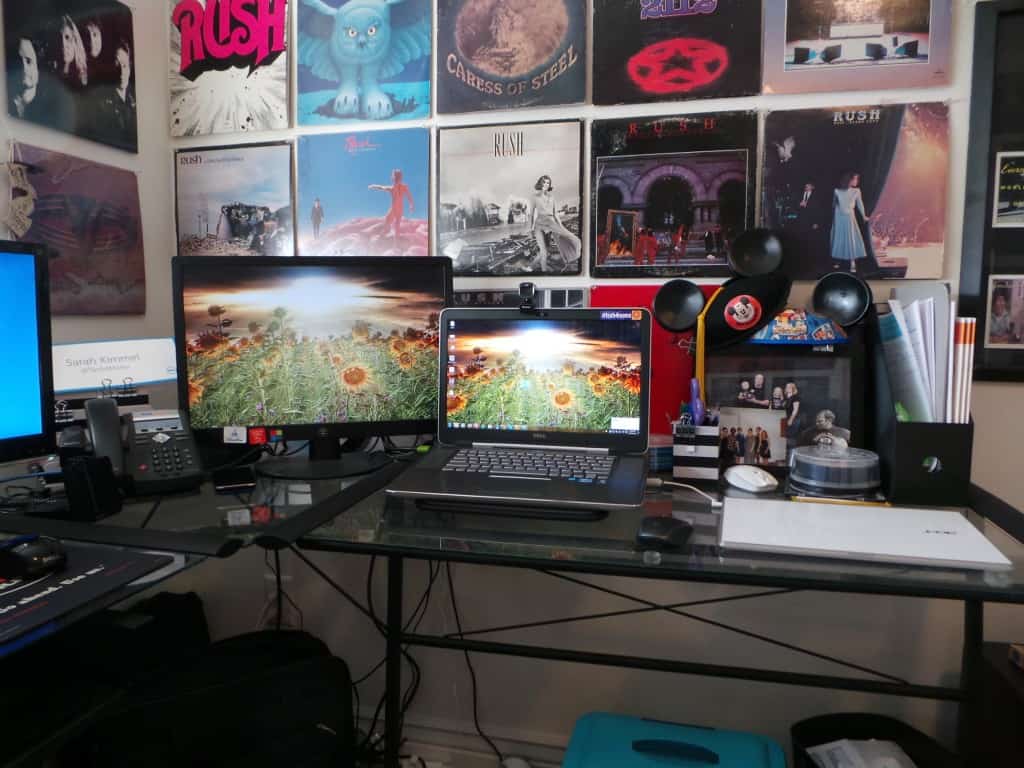 Over here I've got the pen/pencil holder, and a magazine file/folder. I used to have pens kinda all over the desk. This has also given me a great spot for files I need frequent access to. My husband was thrilled with the new clean office I'm keeping, since it used to be his office (hence all the album art on the walls). I took it over when I started working from the house again. Poor guy had to move his bass guitar and amp downstairs.
And so… finished product?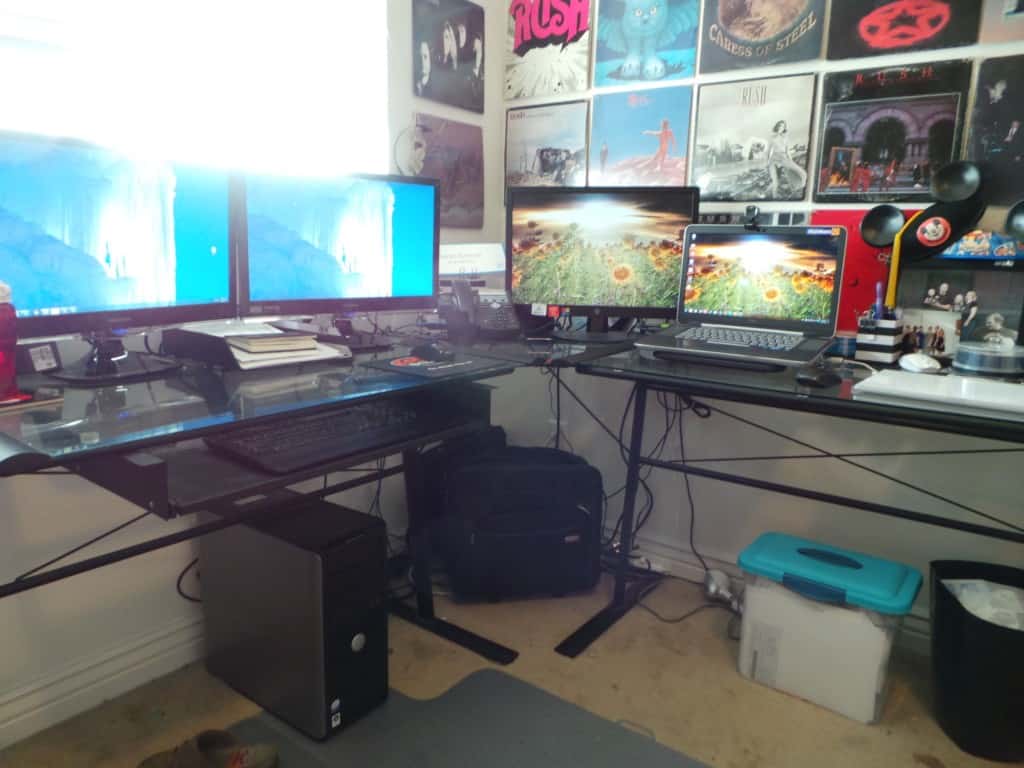 Much better!
So, how would you like to win some office organization products from Office Depot of your very own? I thought you might. Just fill out the form below. One entry per person. Giveaway ends at 11:59 PM MST on Feb. 3rd, 2013. Good luck!!!
THIS GIVEAWAY IS CLOSED