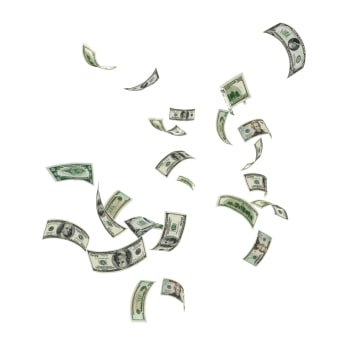 Spring and Summer are just around the corner.  We did have a brief shiny minute of Spring weather yesterday until it turned bad again today, but I know it's coming soon, and I can NOT wait.  I'm definitely not a Winter girl.  These boots were not made for snow, that's for sure.  Alas, when the heating bill starts going down, the electric bill starts climbing though.  I'm a creature of comfort, and my house needs to be at an optimal temperature at all times so that I can think.  I just can't think when I'm too cold or too hot, and since I work from home, I need to be able to think in my house.  Last year our AC went out on July 4th… yes, the 4th of July.  It was horrible.  Luckily we were able to borrow some money and get it fixed right away, but it was not pretty for several days.
Where is this going?  Basically, when the temps start climbing and you need to get your house cooler, but you are on a budget, there are some things you can watch out for to reclaim some of that money that is now getting blown out of the air conditioner.
So how can you get organized for energy savings?
1. Check all of your windows, doors, vents, etc for areas where you may be sending your cool air right outside.  Don't forget to check your garage door too!  I like to do this on a really windy day.  It's so much easier (and cheaper) to find those little leaks when the wind is howling outside.
2. Bring in a pro!  You don't want to end up like me and have your AC go out on the 4th of July, when no one is working!  Get someone to come out when you are going to switch your system from "heat" to "cool" and have them check out and clean up your whole system.
3. Change Your Filter – This is one of those things that didn't come with our "so you purchased your first home" manual.  OK, there was no manual, but I really wished there was.  We had no idea we were supposed to change our air filter every 3 months.  We'd never owned a house with central heating and air before!  We probably went our first year without changing it, until our AC unit started having issues, and the guy we hired to come check it out told us.  We probably destroyed our unit that year (which is probably why it finally went kaput on us last year even though our home is only a few years old).  Having a dirty filter makes the unit work even harder to get the air pumping through your house, which will cause your energy use to spike.
4. Do You Have Vampires?  When something is plugged in, even if it isn't "on" it can jack up your energy bill.  Make sure to keep phone chargers, kitchen appliances, and other items unplugged from the wall until you need to plug it in and use it.5. Use/Purchase Energy Efficient.  Most things you buy these days will be energy efficient, so It's really not that hard to do, but it's still a good reminder, especially if you have an older home.  Make sure your light bulbs are energy efficient, and you will start to see the savings.
6. Shop around?  Do you live somewhere that has a deregulated energy market?  That means you are able to shop around for the best deal for your energy needs.  If the thought of that is overwhelming to you check out energy deregulation simplified to figure if you have a choice in your energy provider, or maybe how you can start to push for deregulation in your area!
7. Turn if off.  I don't know how many times I'm running around behind a child turning off things and lights that they have left on, but it really can add up!  Teach your kids that it's better for your home if you turn off things as you exit a room.  A good game we play is that anytime you enter a doorway you have to jump in the air, turn around, check to see if anything is on.  If it is, run turn it off and then jump again and touch the doorway.  As the kids get taller they like to try and touch the top of the doorway as they exit.
So, with a little bit of help you can keep your energy bill down this summer!  Good luck!!