I have just returned from a much needed vacation, and what better way to celebrate than with a giveaway!
This is the new Hidden Recycler by Rubbermaid!
The Hidden Recycler attaches to the inside of a cabinet door to help collect recyclables and keep them out of sight. The bag is durable, machine washable, and made of recycled material. Collect your recyclables and then easily lift the bag from the lid and cabinet by the handle, to take them out to your recycle bin.
The Hidden Recycler is great for small homes and apartments, and will hold up to 5 Gallons of recyclables. My favorite feature is that the bag is machine washable! Love that.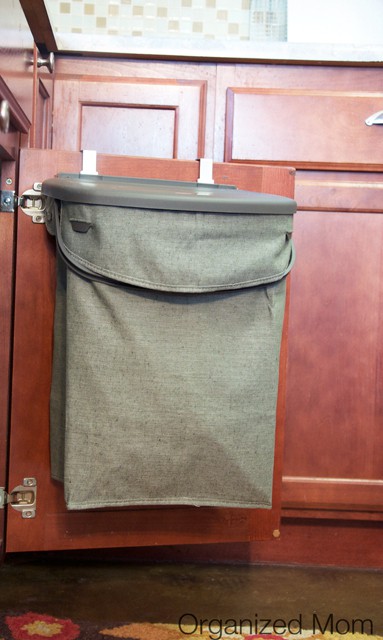 Rubbermaid has outdone themselves with the Hidden Recycler! I have loved trying out the one they sent me, and plan to use it regularly for our  recycling. I also love that Rubbermaid has an entire blog devoted to giving people organizational tips and ideas!
Want a chance at winning a Hidden Recycler? Enter below!
Thanks Rubbermaid for sending me a Hidden Recycler to try out, and for sponsoring this giveaway! To learn more about the Hidden Recycler, go HERE.
Disclaimer: I was not financially compensated for this post, but was provided with product for this review. All views and opinions with regard to the products or the company are my own.