Sometime around April my husband informed me we would be taking the summer off and not doing any big projects this year.
Last summer we built a playhouse, chicken-coop, sandbox, flowerbed, and fire pit.
And that's just the big stuff!
So I totally get why he wants a summer off this year.
Problem is, I love a good project.
(Yeah, I know I have issues.)
This summer, I am going to work on some projects that have been on my to-do list for inside the house. Which are mostly decorating and organizational projects I have been eager to get done.
The problem is… I lack inspiration!
No, actually the problem is I have four kids running wild that hinder my naturally born inspiration.
Yeah, let's blame it on the kids. 🙂
No worries though, I am going to turn to good ol' BHG to help me come up with some ideas on getting my house more organized, and reflecting more of a style that I embrace and love.
If you're not familiar with Better Homes and Gardens, they are hands down one of the best resources for home decor and organization. And the amazing ideas from BHG just keep coming! They currently have two new fabulous informative books that are sure to provide inspiration and help as you begin to think about home projects and new decorating ideas this summer.
The first is COLOR: The Complete Guide for Your Home. Brand new on the market this month, this fabulous book sells for  $24.99 and provides you with a detailed discussion of color theory. It encompasses clear explanations of complementary, contrasting, and other pleasing schemes for your home.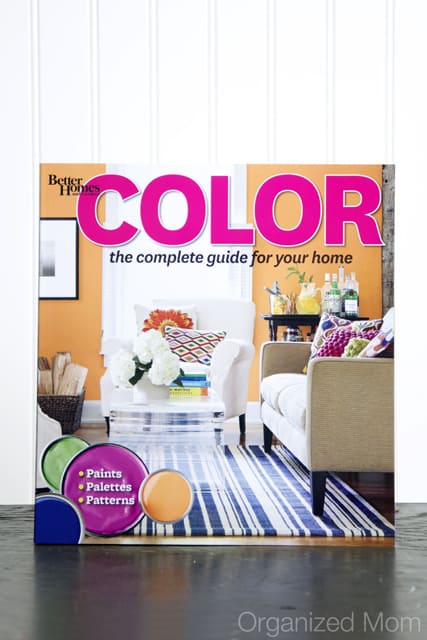 COLOR covers a wide variety of color palettes, with beautiful photographs showing how they can be successfully implemented in a room. Plus, it's packed with tips on finding inspiration and translating ideas into a color palette that works. The overal feel of the book encourages you create a happy home with bright colors and simple organized design. I seriously can't want to implement some of the amazing ideas in this book!
The other new fabulous book by BHG is New Cottage  Style. Priced at $19.99, this beautifully peaceful book is full of decorating ideas for casual and comfortable living.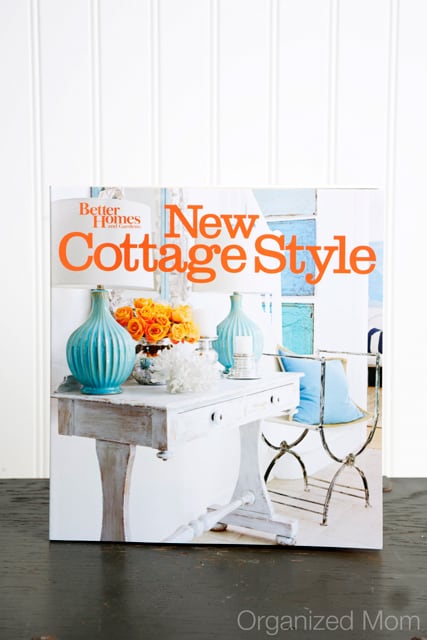 New Cottage Style is a completely updated book that also just came out this month. Full of new interpretations of the classic cottage feel, this book helps keep the traditional cottage style both fresh and clean- always a desirable quality for a happy organized home. I love that this book educates its reader in the harmony and simplicity found with paint, furniture, fabrics, and accessories. I also love that New Cottage Style shows so many different examples from the country, the beach, the city, and even a simple slice of suburbia.This fabulous book will inspire you to bring simple cottage organization and style to your own home, wherever you happen to live.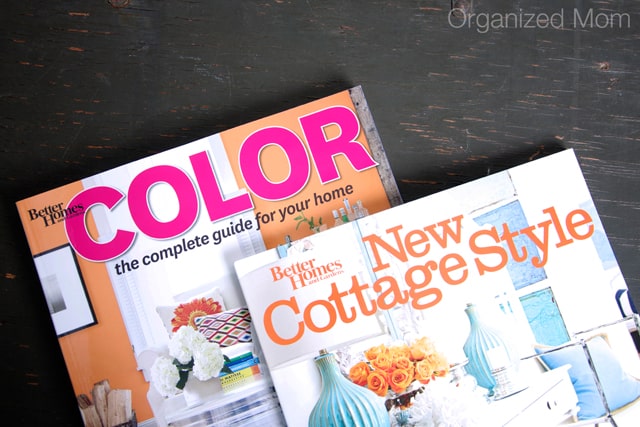 Both of these beautiful new books can be found on Amazon here, and will be a inspiration and fabulous resource for your summer decorating and organizational projects! Thanks Better Homes and Gardens for sending these fantastic books for me to read and enjoy! I can't wait to put some of these amazing ideas into action — and blog about them of course!