It's hard to believe, but Easter is just around the corner! Besides dying eggs, participating in a community Egg Hunt, and gathering for Easter dinner with friends and family, many parents also put together special Easter baskets for their kids.
When my kids were littler, I often found myself running to the dollar store at the last minute to throw together a hodgepodge of random items. Now that they are a bit older, I have been trying to spend a little more time and effort putting together a themed Easter basket that is more suited to their individual hobbies and interests.
This post may contain affiliate links. As an Amazon Associate I earn from qualifying purchases. For more information, see our disclosure.
Even if your kids are teens, they will still appreciate (even if they don't tell you!) the effort you put in to making them a special basket. But what if you have run out of ideas? Hopefully, this article will help you out!
Here are 14 themed Easter basket ideas.
Art themed basket
If you have a child that loves to draw or paint, I bet they would love an art themed basket. This basket could include a new sketchbook, new paints, colored pencils, watercolor paper, stencils, little canvases, and paintbrushes. You could also include a gift certificate to a local art store to pick out some new supplies. Or if you have an older child, maybe you could enroll them in a painting, ceramics, drawing or other type of art class.
Sensory themed basket
If your kiddo loves or needs extra sensory input, a sensory themed basket could be the perfect choice for them. Depending on their interests/needs, you could include kinetic sand, playdoh, fidget spinners, pop-its, or water beads. If you need other ideas, just search "sensory toys" on amazon and there are tons to choose from!
Garden themed basket
Do you have a kiddo that loves to help you with outside tasks or in the garden? Your little helper would love their own basket with kid-sized tools made just for them. It could include kid gloves, a small shovel, and hand rake. If they love to help you plant, you could include vegetables seeds, or little flowerpots they could plant their own flowers in. A new sun hat could also be fun.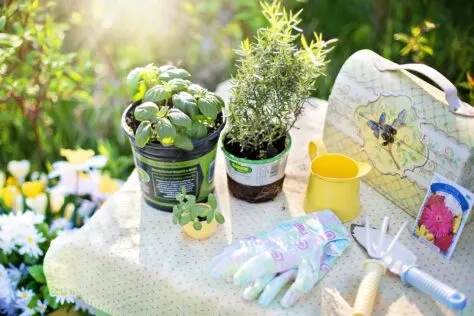 Fun in the sun basket
With summer right around the corner, an outdoor-themed basket with activities kids can do outside is sure to be a hit this time of year. You could include things like sidewalk chalk, water balloons, bubbles, a lawn game, and some juicy popsicles they can pop in the freezer (like Otter Pops). You could also throw in a new jump rope, some rubber balls they can play with outside, or a frisbee.
Beach themed basket
This works well for a variety of ages. If you have younger kids, you can include beach toys like sandcastle molds, shovels, sand buckets, and maybe a character themed towel or bright beach towel. For older kids, you could include a new pair of sunglasses, a beach chair, towel, some sunscreen, and a floatie they can lounge on in the water.
Character themed basket
Is your kiddo into Pokemon? Disney princesses? A particular superhero? Star Wars? Give them a unique Easter basket with items with their favorite character(s) on them. You could include socks, notebooks, pencils, stickers, toys, games, trading cards. . .the possibilities are endless.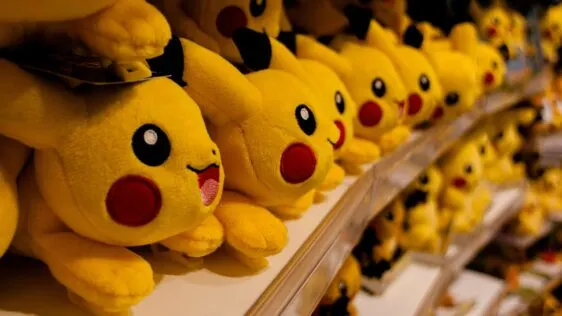 Book themed basket
If you have an avid reader, they are sure to appreciate a book themed basket. You could include copies of their favorite series, a cozy blanket to snuggle under while they are reading, and their favorite beverage to sip on. If you live in a warmer climate, you might include a hammock they can hang outside or in their room to relax in while they read. You could also include a gift card to their favorite bookstore, or digital credit to download some books if they have an e-reader.
Movie themed basket
This basket could include snacks, microwave popcorn, and some of their favorite movies or tickets to a local movie theater. For littler kids, you could include a cozy blanket to snuggle with, and maybe a stuffie of their favorite movie character.
Spa basket
Pamper your teen with a basket full of her favorite products. You could include her favorite lotion, items for at home pedicures or manicures, an at-home facial kit, or yummy smelling bodywash. You could also include a gift certificate to get a pedicure, manicure, or facial at a local salon.
Sports themed basket
Does your child/teen have a favorite sports team or favorite sport they like to play? A sports theme basket could include tickets to a local sporting event, new equipment, and a new team jersey or hat.
Puzzle themed basket
From Rubik's cubes to jigsaw puzzles and so many choices in between, your puzzle loving child will love the variety of puzzles you can include in a puzzle themed basket. Another fun idea is to create a scavenger hunt they would have to complete to find the basket in the first place.
Game themed basket
There are so many amazing board and card games out there for your game loving kids. And this idea could work for a variety of ages because of how many there are to choose from. You could include a couple of new games, and some of their favorite snacks for a family game night.
Lego themed basket
Have a Lego lover in your life? Just the other day, my son pointed out a Lego-themed magazine at the grocery store. This would be a great addition in a Lego themed basket. Of course, no Lego basket would be complete without one or two new Lego sets! You could also include one of the Lego movies.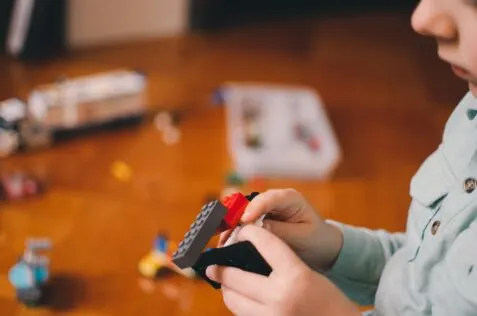 Baker themed basket
If you have a kiddo that loves to help you cook, consider giving them a basket centered around baking. You could include a kid-sized apron, a box mix of brownies or cookies that you could make together, and their own set of measuring cups and mixing bowls.
I hope this list has given you some new ideas for a themed Easter basket. Happy Easter!