There really is something about a clean, fresh-smelling home that makes us feel like we're in heaven. The good thing is that there are several ways you can make your home smell clean and fresh the natural way!
Keeping your home good-smelling will not only make it seem cleaner, but it can also help improve your moods. By using the following hacks, you'll always have a reason to look forward to coming home!'
How to Make Your House Smell Nice
This post may contain affiliate links. As an Amazon Associate I earn from qualifying purchases. For more information, see our disclosure.
Now, let's take a look at these super simple ways to make your house smell nice. These hacks are what you need to make every room in your house smell amazing, and they won't break the bank.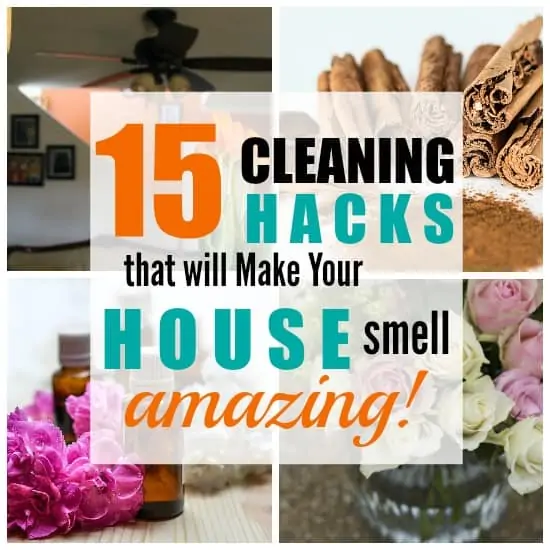 1. Cinnamon Sticks
If there's a room in your house that stinks and you want to deodorize, a couple of cinnamon sticks are what you need! Just throw them in water and boil for a few minutes, and you'll instantly notice how the stinky smell disappears.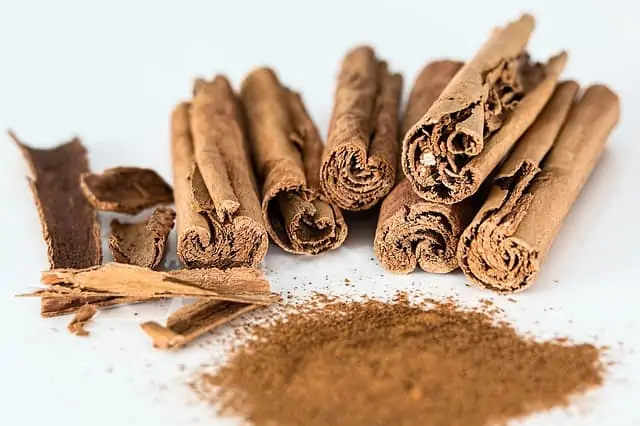 2. Baking Soda
Your carpets are actually a spot in your home that easily traps unwanted odors, so it's important that you clean and deodorize them on a regular basis. The best cleaning recipe for carpets include baking soda, borax, and even essential oils.
Mix the ingredients in a bowl and sprinkle all over your carpet. Leave the mixture on for about 20 minutes and vacuum thoroughly.
3. Scented Candles
Scented candles are among the easiest ways to make your home smelling good, and knowing where to place them will make them even more effective and efficient! You want to put some inside the bathroom, in the laundry area, or where shoes are stored.
The best part? You're bound to find your favorite scents in candle form, and can get a different one for every part of the house!
4. Dryer Sheets
You can use your dryer sheets not just when you do the laundry! Place a couple of sheets in your closets and dressers so all your clothes will always come out smelling fresh! You may also place some under your pillows to make your bed smell cleaner.
5. Essential Oils
Essential oils are without a doubt one of the easiest ways to make your home smell a lot better. If you have an essential oil diffuser, that would certainly help. Otherwise, you can just put a few drops of your essential oil into a cotton ball and place it where you want stinky odor to be eliminated.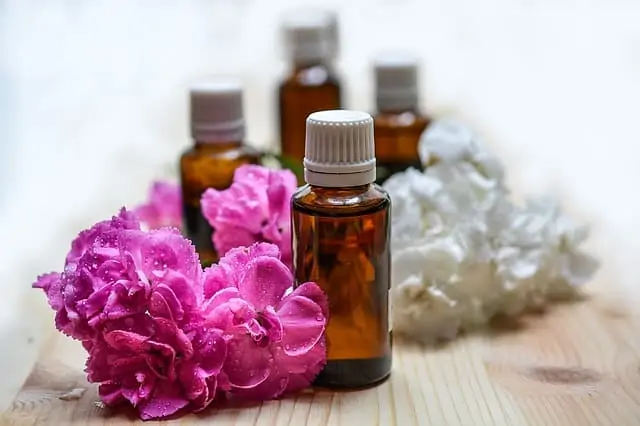 6. Car Deodorizer
Clipping a car deodorizer to your vent's metal slats is an excellent way of letting good-smelling air inside your home.
Once the air blows through, your favorite scent will spread throughout your home.
7. Flowers
Having fresh flowers inside your home will make your entire home not only smell good, but also look friendly and relaxing!
8. Frozen Lemon Peel
If you're bothered by a lingering stink in your kitchen, you might as well check your sink and disposal. What you can do to get rid of the unwanted smell is to drop an ice-cubed lemon peel into the disposal. This trick should immediately remove the smell in your kitchen.
9. Indoor Plants
If you're fond of planting in your garden, why not take some of your favorite plants inside your home? There are many types of indoor plants that will help keep your home smelling fresh while keeping it clean as well.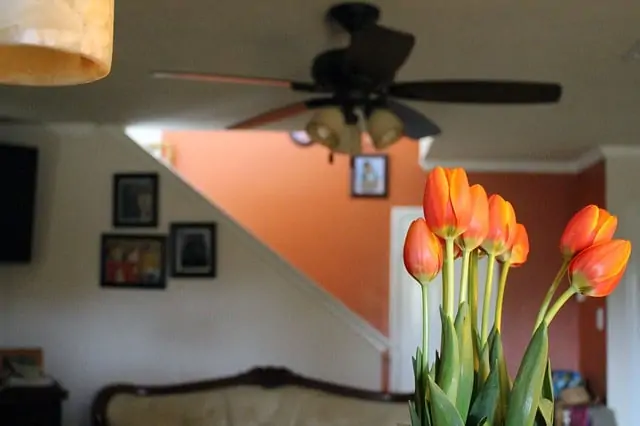 10. Fabric Softener
Your fabric softener shouldn't be limited in your laundry room only. Get the fresh scent of your favorite fabric softener throughout your home by simply adding a capful of it to 2 cups of water. Place the mixture in a spray bottle so you can easily use it in those parts of your house that needs deodorizing.
11. Lemon Juice
Using lemon juice or lemon water for cleaning the kitchen sink and even the bathroom is an easy way of disinfecting those areas and making them smell nice.
12. Home-Baked Cookies
Another very enjoyable way to make a delightful smell in your home is to bake some cookies! The scent of baked cookies won't last, of course, but it can certainly get your kids excited as well.
13. Oats
Oats have an amazing ability to absorb odor, which is why it's a good idea to place a bowl of oats inside your fridge to get rid of any stinking smell inside it.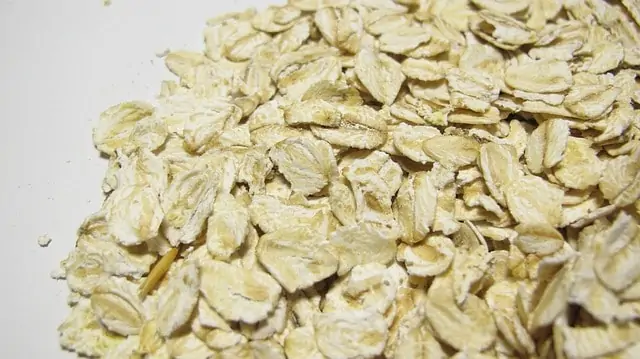 14.Vanilla Extract
Vanilla extract is not just a sweet baking ingredient, but also an excellent tool for spreading nice aroma around your home. You may cook a couple of teaspoons in the oven, or your can put a drop into a cotton ball and place it in the bathroom, the bedroom, or the living room.
15. Potpourri
Potpourri is an excellent way to spread the scent of fresh flowers inside your home. You can make some yourself, or you can also buy a bag of dried blossoms. Place some in a jar and put them strategically around your home.