Deep cleaning your home can feel extremely overwhelming, but we're here to help make it as stress free as possible. Like most big tasks, the best thing you can do is have a plan that breaks it down into small manageable tasks.
You can deep clean your house in 3 steps. First tidy and organize your home. Second, dust and wipe down all surfaces including walls, windows, and floors. Third, organize all "hidden" messes.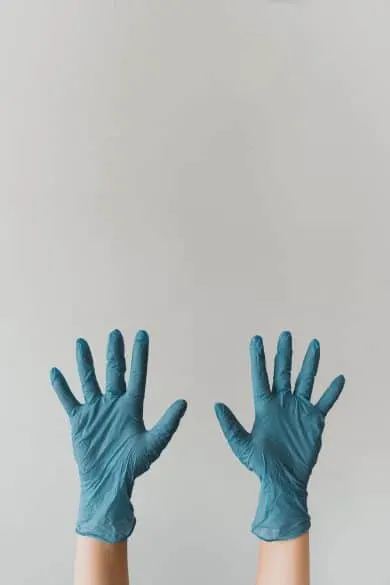 Why Deep Cleaning Is Important
This post may contain affiliate links. As an Amazon Associate I earn from qualifying purchases. For more information, see our disclosure.
We may rationalize that deep cleaning is too difficult and not really necessary. But deep cleaning your home is important for multiple reasons. It helps keep your home as a clean environment, it keeps your home maintained so that it retains more curb appeal, and it makes it easier to keep clean in the long run.
Start With a Tidy Home
It's best to begin deep cleaning when you've gotten your home into a tidy and organized state. Often this is the hardest but most rewarding aspect of deep cleaning your house.
This means you may need to go through and declutter all the items that don't have a permanent place in your home. What you want to avoid is moving an item from one room to another. The goal is to have "a place for everything and everything in its place."
Don't start cleaning out closets or drawers though, you'll do that later. The first step is to make sure every "flat and visible" surface is clean and organized. This includes:
Kitchen counters
Bookcases
Nightstands
Tops of Dressers
Coffee tables
T.V. Consoles
Etc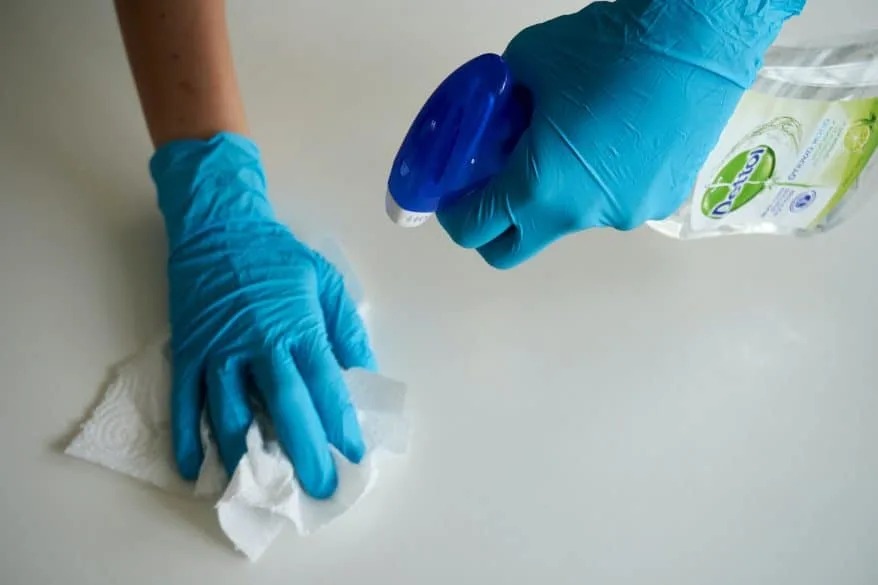 Dust From Top to Bottom
After all of the flat surfaces are cleared off and organized, then you'll want to dust and clean your entire house. Remember to start from the top and work your way down. So you'll start with ceilings, ceiling fans and light fixtures, ceiling trim, walls, windows and blinds, then baseboards, and finally floors.
I recommend using a microfiber mop or cloth that allows you to do wet or dry mopping. This will allow you to wipe down the ceiling and walls. You'll also want to try and vacuum underneath all your heavy furniture, which means you'll need to move the beds and sofas.
The third step to deep cleaning your home is to go room by room and clean all "hidden" and forgotten places.
Bedrooms:
Wash pillows and bed comforters.
Vacuum and flip the mattress.
Organize nightstand drawers.
Cleanout and organize your closet and dresser drawers.
Bathrooms:
Wash shower curtain and liner.
Declutter and organize under the vanity.
Deep clean the showerhead.
Cleanout and wash all the bathroom shelves.
Kitchen: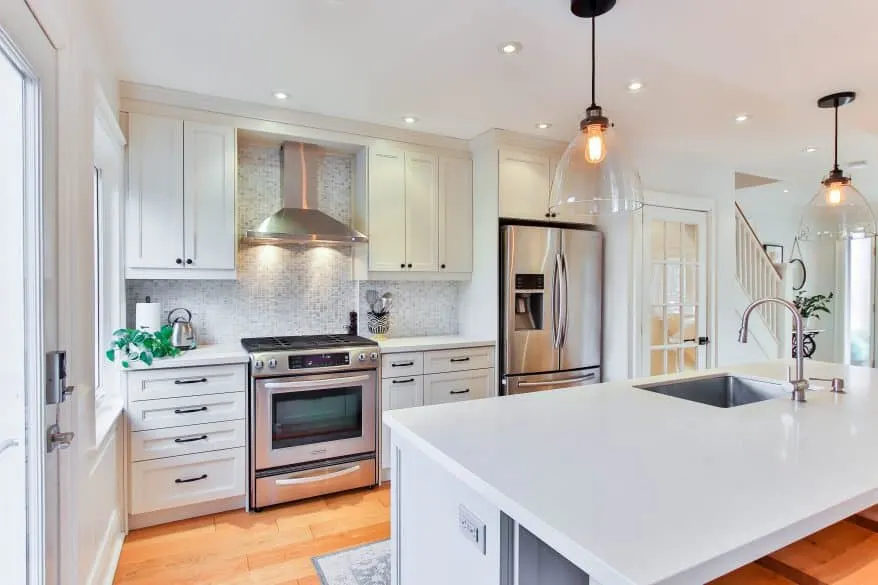 Organize and clean out the pantry.
Wipe down the cabinets inside and out.
Move the fridge and the oven. Vacuum and clean behind them.
Clean inside and outside of all appliances.
Declutter and organize your kitchen junk drawer.
Family Room:
Vacuum all furniture with the vacuum attachment.
Wash all blankets and pillows.
Dust picture frames.
Wash the curtains and wipe down curtain rods.
Laundry Room:
Move the washer and dryer to clean behind them.
Clean the inside of your washer and dryer.
Clean out the dryer vent.
This list can seem overwhelming, but remember you can always break it up into a few days. For extra motivation take before and after pictures or create a cleaning time lapse video.
Deep cleaning a home can be difficult, but it's also one of the most satisfying feelings to know that every inch of your home is clean and organized.