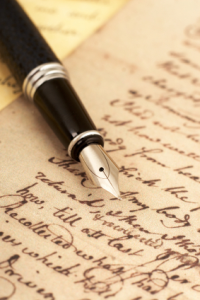 I love words. Ever heard of sesquipedalian? It means love of big words. It happens to be my FAVORITE word. How about logomachy? That's an argument about the meaning of a big word. Second favorite.
If you want to have a logomachy about sesquipedalian, I'm totally up for it.
Others I love? Torsion, Tatterdemalion, Pusillanimous, Perspicacious, Heterodyne, Cumbersome, and Loquacious. What is your favorite word? Sometimes I get words stuck in my head like other people get song lyrics stuck in their heads. One day while at work, I got a friend's last name stuck in my head and all day long I was thinking, "Pankowski, pankowski, pankowski." Something may be seriously wrong up in that 'ol noggin of mine. Does this happen to anyone else?
I'm a total word geek.  I'm hoping to turn my five-year-old son into one too.  The other day, we were making cookies together and he got the sugar out of the pantry.  "Mom," he said, "this sugar is cumbersome"  (this is why cumbersome is on my current list of favorites).  I was floored!  When I looked surprised, he said, "you know… It means, heavy, hard to handle."  Dude!  My kid rocks!  We love to watch Word Girl together and sometimes for fun we practice big words in the car while we're driving.  It goes something like this… Me: should we play big words?  Joey: yeah!  Me: Enormous.  Joey: what does it mean?  Then he tries to pronounce it… emormus… enorous… e nor mus.  Then we use try to one-up each other using it.  Me: That tree is enormous.  Joey: no, that building is enormous.  Me: no the sky is enormous.  Joey: no, a giant with his feet on the earth and his head touching heaven is enormous.  That's when he wins the game and I can't stop grinning.
Do you have a favorite word?  I collect them.  For some reason, I totally love big words that start with "p." I even like the ones where the "p" is silent. Like my sister's last name (that sorry, I don't know how to spell but you'll get the idea) Psilopoulos.  Phenomenal peripheral platypus… how can you not love these?
On the more serious side, I've been thinking about my favorite organizing words – these ones probably won't require a dictionary. I'm limiting them to those that begin with "Re" – gotta set some limits for myself.
reuse
repurpose
redefine
restore
relinquish
relish
return
rest
Don't you just relish redefining and repurposing your space, relinquishing and returning junk, reusing and restoring old treasures, and resting when you're done? Say that five times fast!