Are you looking for inspiration on how to plan a themed birthday party for your daughter or granddaughter? We are here to help with our favorite birthday party themes for girls!
The Best Themed Birthday Parties for Girls
We've gathered a list together of the best themed birthday parties for girls.
This post may contain affiliate links. As an Amazon Associate I earn from qualifying purchases. For more information, see our disclosure.
There is going to be something for everyone here, plus tips and advice to help everything go smoothly.
Unicorns and Mermaids
Unicorns and mermaids are popular for a reason! They inspire wonder and whimsy in people of all ages. We've written entire posts dedicated to these birthday party themes.
If your daughter has her heart set on a unicorn birthday party, then check out our Unicorn Party blog post.
And if mermaids are her thing, then be sure to click over to our post all about Mermaid Birthday Parties.
Tea Party
How cute would it be to have your daughter and all her friends over for a fancy tea party? Everyone could be invited to wear dresses and silly hats, then sip tea and eat mini sandwiches and cookies.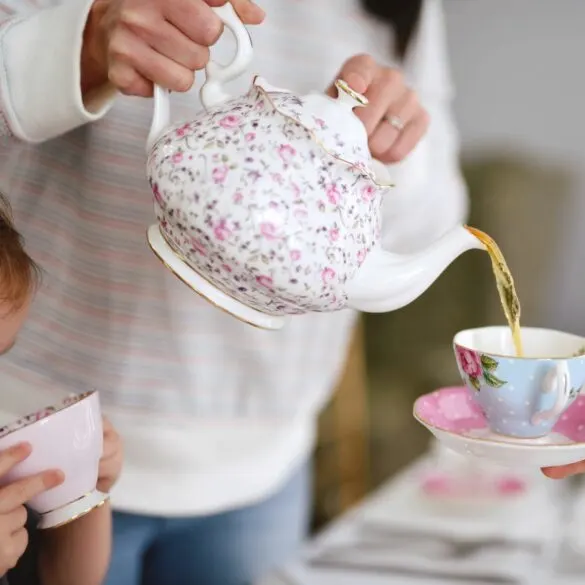 Tea Party Invites
Depending on the properness of your tea party, some invites are more formal and say things like, "Please join us for afternoon tea in celebration of Emily's Birthday."
Or if your tea party is more playful and fun, then the invites can say, "Lets Par-tea."
This is a really beautiful pack of invites, and gives you 25 invites that you'd fill in yourself.
Tea Party Decorations
There are tons of beautiful and playful decorations you can use for a tea party.
How fun would it be to offer each guest a hat and purse upon their arrival? Here is a set of 9 colorful hats and purses for your guests to choose from. These would make for some hilariously cute photos of everyone sipping tea in their daisy hats.
Of course, you'll want to make the table beautiful and center piece something beautiful and memorable. If you're worried about kids using real china, then you could purchase these "vintage" inspired paper plate bundle. The set includes 12 plates and 12 teacups and saucers. If you want the party to have a real tea set, and not paper or plastic, then check out this vintage tea set on Amazon.
I think every good tea party should have a real flower bouquet, but these hanging garland decorations would be fun too.
Tea Party Activities
Are you worried that the kids will get bored of drinking tea and need something else to do? Well, we've got you covered with a list of fun activities to keep the party going.
It could be fun to go over the proper eating and drinking rules of the tea party. Maybe even make it a competition to see who can follow the most rules? You could also discuss the etiquette rules the royal family adheres to. Things like: No talking with your mouth full. No hitting the spoons against the sides up the tea cups. Etc.
Another activite cold be having everyone sing and dance to the song, "I'm a little tea pot."
Followed by play musical chairs (once anything breakable has been put away.) After that, you can have a competition building sugar cube castles or towers.
If your kid is more into arts and crafts than games, it would be fun to let everyone decorate tea party hats. You can hot glue flowers and ribbons to wide brim hats and let everyone take the hats home as a party favor.
Princess Party
I would have loved to have a princess party when I was a little girl. How fun would it be to dress up with your friends and eat cupcakes?
If you think your little girl would love a princess party as well, then we have everything you need to throw her the best party ever.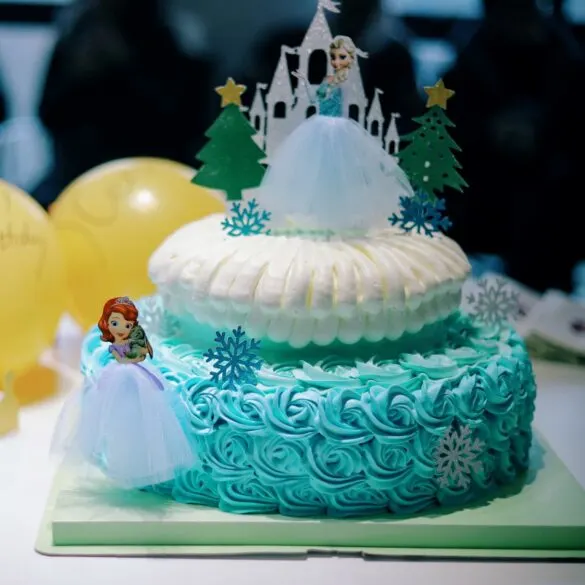 Princess Party Invites
Some princess party invites say, "Once upon a time, in a kingdom not so far away, lived a Princess named Evelyn, who wanted to invite you to celebrate her birthday.
There's also a cute pack of 25 "Floral Princess" invites on Amazon. These say, "A Royal Celebration!"
Or if you're wanted to throw a Disney Princess party, then there are these fun invites.
Decorations
If you're planning a generic princess party, these decorations are fun. The designs are beautiful gold, pink, and floral. The decoration set serves up to 16 guests and includes paperplates, napkins, cups, tablecloth, cutlery, a banner and balloons. Check it out!
A Dinsney Princess party would need this party decoration set.
Activity
For a fun activity, you can have everyone decorate their own tiara or princess crown. This kit includes enough crowns and diamond stickers for 16 guests to decorate to their hearts desire.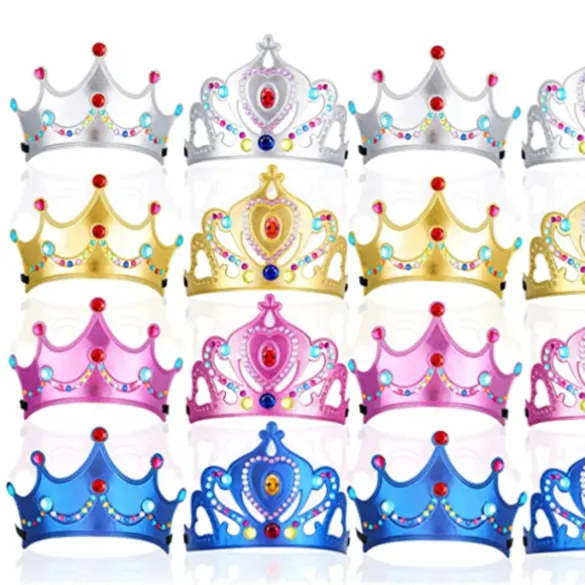 Princess Party Favors
These princess bags are adorable, and would be so fun to give out to all your daughters friends. You could drop in one of these princess lip balms into each bag for them.
Art Themed Party
There are tons of fun and inspiring things you can do with an Art Themed party. Some common themes are "Dress for a Mess" "Blend, Brush, Paint, and Play (Emily) is turning (10) today." Another popular theme is "We're going to put the Art in pARTy."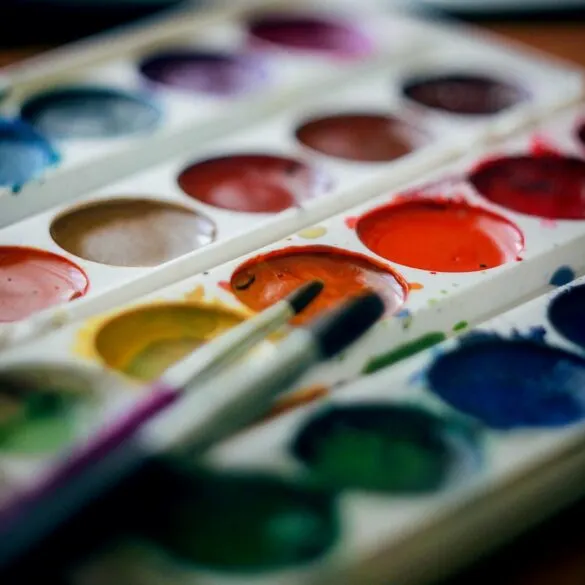 Art Party Decorations:
There are some art themed birthday party decorations packs for sale on Amazon. You could also find supplies for your party in Oriental Trading or even at your local craft store.
Art Activities:
A fun activity is to put paint in balloons and then tape the balloons to a large sheet of paper. Have the kids take turns throwing darts at the balloons to break them open and create an abstract painting.
You could also create mini cardboard easels and tape paper onto one for each child. Then they can paint and decorate with more control, and hopefully less mess.
For Older Kids: Try tye-dying shirts together with their friends. Or hire a local artist to teach a painting class for the party.
I hope this has helped give you ideas on how to celebrate your daughter's birthday!