Easter is a fun and joyful holiday for all of those that celebrate it. Traditionally, it marks the beginning of spring and a time of renewal of both seasons and spirits. Easter basket prep is probably the funnest part of the holiday as a parent. To streamline the process, here are a few do's and don'ts of Easter baskets:
Keep It Simple
Like every other modern holiday, most parents feel the need to go all out for everything because of the pressure all around them. However, Easter shouldn't be that way! Sure, stores such as Target and Walmart set up aisle after aisle of colorful candies and basket fillings to entice parents into stocking up on too much of everything.
When it comes to baskets, keep it simple. Try to reuse the same basket for as many years in a row so the headache of having your child choose a new one each year. As far as what to put in it, go for the good stuff! Zone in on your child's favorite candies and other small goodies. Some parents will choose to purchase additional items from the bunny, but going minimal here is really a good idea.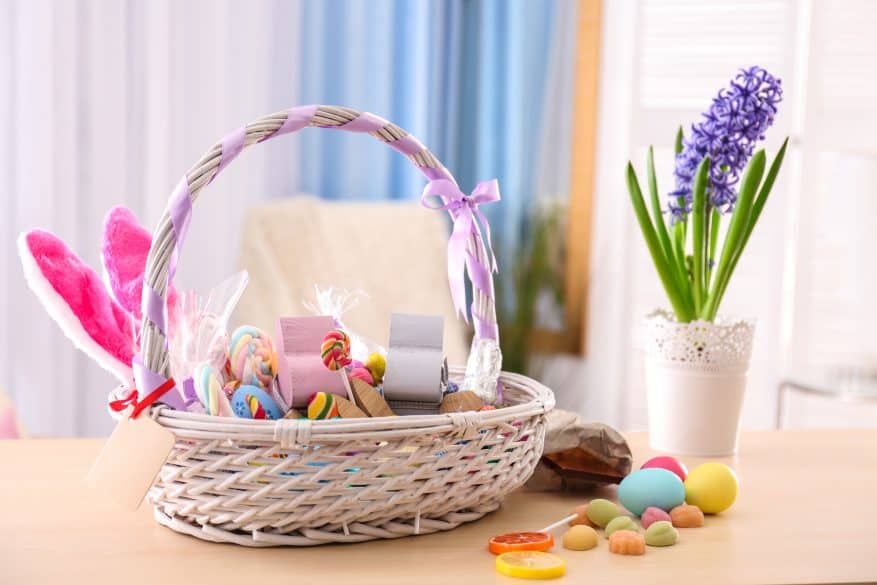 Avoid the Real Thing
Eggs are obviously a staple of the Easter holiday, but when it comes to basket preparation leave the real thing for your Easter dinner. It can be very fun to dye or paint eggs with the kids, and you should still do these traditions. However, plastic eggs are the best kind to hide on the big day. They can be filled with candy, money or other small items. Many stores offer plastic eggs in many colors and designs so your kiddos can pick out something other than run of the mill pastel colors.
If you just can't give up the real thing, just make sure you remember where you have hidden them when playing the bunny. Nobody wants to be missing that one real egg in the days following the hunt.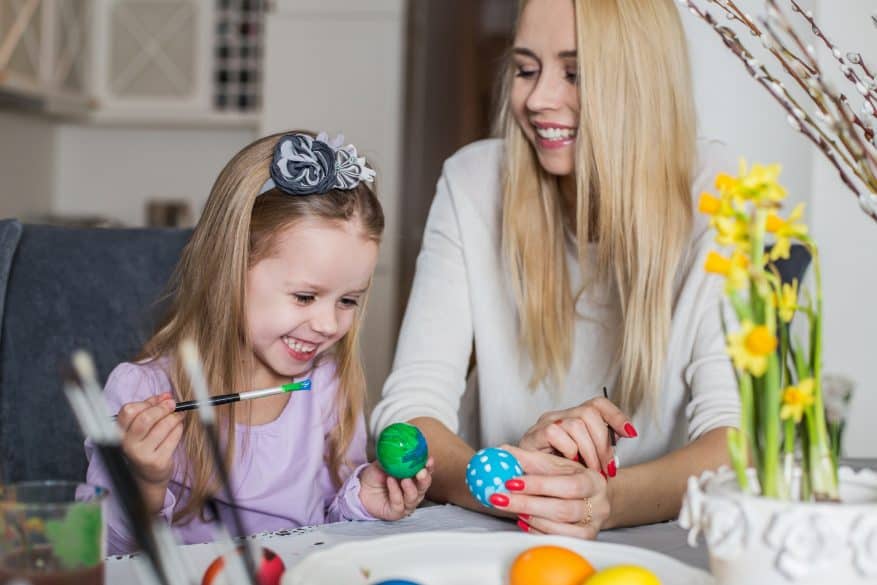 Think Outside the Basket
Consider skipping the basket all together. Items such as buckets and totes can be a good alternative to traditional baskets. These replacements work particularly well for older children that may be at that age where they still sort of believe in the Easter bunny, but may not want to actually search for eggs with their younger siblings.
Totes can also be used later on to store other items within your child's name. These other options may also prolong the years in which you can get your child to participate in this fun filled holiday.
Find Out What They Really Want
At Christmas time children write letters to Santa stating what they want, so why cant the same theory be applied to the Easter bunny? Since Easter baskets and gifts aren't usually quite as over the top as some other holidays, it can be somewhat tricky to figure out what will make them happy. With younger children a simple trip to the local mall and a moment on the Easter bunny's lap can get the job done. For older ones, have them write down some ideas of things they have had their eye on. Of course, like all things, use your discretion on what to buy. Remember to keep the holiday special, but also don't go to overboard either.