Easter is right around the corner. It's a good time to start planning your Easter dinner menu, complete with delicious Easter desserts. If you are in search of a new recipe to try out, here are a few of my family's favorites.
Four Yummy Easter Desserts
June's Lemon Dessert
This is a light and fluffy dessert that has the perfect amount of lemon flavor.
Ingredients
20 graham crackers, crushed
8 oz. cream cheese, softened
Large can evaporated milk, chilled
3 oz. package lemon flavored gelatin
½ cup margarine
1 cup sugar
3 T powdered sugar
1 cup boiling water
2 tsp. vanilla
¾ tsp. cream of tartar
1 tsp. plain gelatin (optional)
Directions
This post may contain affiliate links. As an Amazon Associate I earn from qualifying purchases. For more information, see our disclosure.
Crust:
Melt margarine and stir in cracker crumbs.
Add powdered sugar and stir well.
Press a little more than half of this mixture into the bottom of 9 x 13 pan, and place in fridge.
Filling:
Mix cream cheese with ½ cup sugar.
Pour boiling water over the gelatin and stir until dissolved.
If you want a firmer dessert, dissolve plain gelatin in 1 T cold water, and add to lemon gelatin mixture. (This step is optional)
Add vanilla.
Beat milk until thick.
Add cream of tartar and continue to beat until like whipped cream, adding the other half of sugar slowly.
Fold cream cheese and jello mixture into this milk mixture.
Pour onto crust.
Sprinkle remaining graham cracker crumbs on top.
Strawberry Angel Food Cake Dessert
This is a quick dessert to throw together, a yummy twist on strawberry shortcake.
Ingredients
1 cup cold milk
1 tsp. grated orange zest
2 cups heavy whipping cream
1 cup sour cream
1 package instant vanilla pudding mix (3.4 oz.)
4 cups sliced fresh strawberries
8 cups cubed angel food cake
Directions
In a large bowl, beat the milk, sour cream, pudding mix, and orange zest on low speed until thickened.
Fold in whipped cream.
Place half of the cake cubes in a 3 quart glass bowl.
Arrange 1/3 of the strawberries around sides of bowl and over cake.
Top with half of the pudding mixture.
Repeat layers once.
Top with remaining berries.
Refrigerate for 2 hours before serving.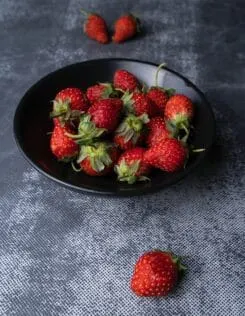 Creamy Chocolate Pudding Dessert
If you have a chocolate lover in your life, they will love this dessert recipe for Easter!
Ingredients
20 graham crackers, crushed
½ cup margarine
3 T powdered sugar
8 oz. cream cheese
1 cup powdered sugar
1 cup cool whip
3 ½ cups milk
2 – four oz. packages of instant chocolate pudding
Grated chocolate (optional)
Directions
Crust:
Mix crushed graham crackers with melted margarine and powdered sugar.
Press into 9 x 13 inch pan and refrigerate.
Filling
Mix cream cheese, powder sugar, and cool whip.
Spread this layer on graham cracker crust.
Mix milk and instant chocolate pudding.
Spread the chocolate mixer on cream cheese layer.
Spread cool whip over chocolate mixture.
Sprinkle with grated chocolate if desired.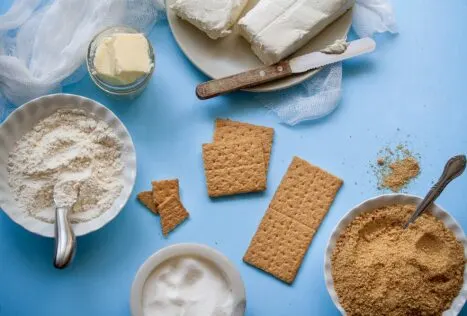 Strawberry Banana Cheesecake Salad
Here is a bonus recipe that can be served with the main meal or as a dessert!
Ingredients
1 bag of miniature marshmallows
16 oz. of vanilla yogurt
1 regular size tub of cool whip
1 package of no bake cheesecake filling
3-4 sliced up bananas
1 to 2 containers of sliced up strawberries
Directions
Stir together the marshmallows, yogurt, cool whip, and cheese cake filling.
Mix in the strawberries and bananas.
Best served chilled and on the same day as prepared.
Happy Easter to you and yours! Eat lots of Easter dessert!