Making your weekly menu? Be sure to include a trip to Costco so you can take advantage of these easy Costco dinner hacks.
Have you ever finished your Costco shopping and realized you still don't have anything for dinner? Say goodbye to that problem because there are some genius dinner hacks to be had at Costco.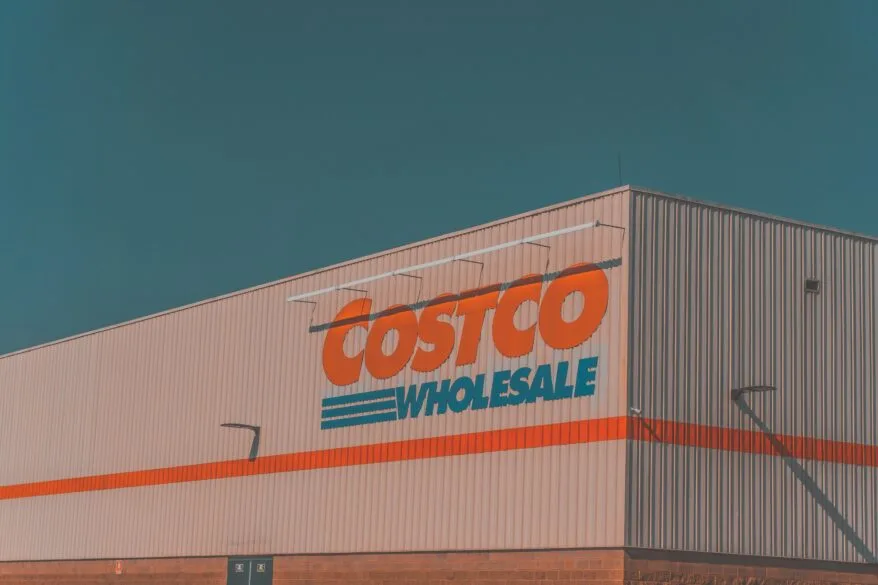 Quick Dinners From Costco
Beef Sirloin Bowl
This post may contain affiliate links. As an Amazon Associate I earn from qualifying purchases. For more information, see our disclosure.
A friend introduced me to Costco's Sliced Grass-Fed Beef Sirloin. It comes fully cooked and takes just minutes to warm up on the stove. The beef is delicious on its own but it can also be used in a variety of recipes.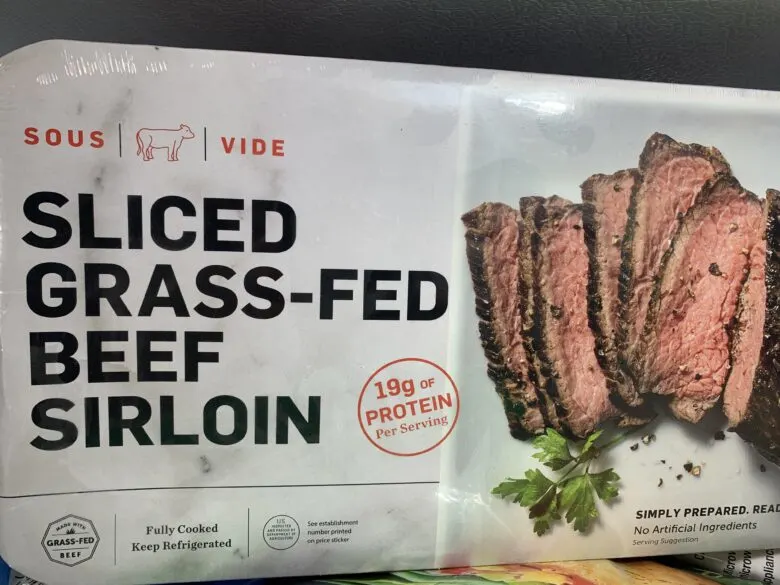 The second Costco product you will need for this easy Costco dinner hack is the Organic Millet & Brown Rice Ramen Noodles.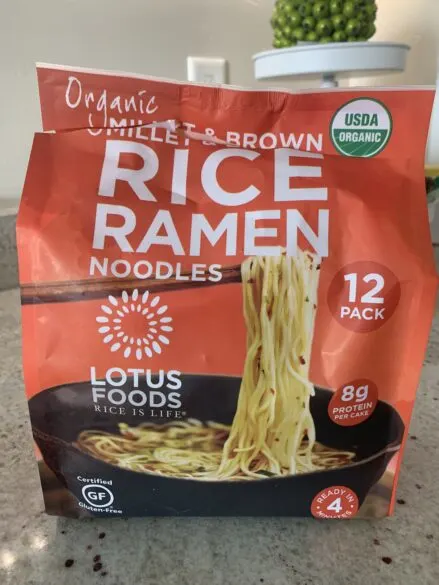 My favorite recipe to use the beef sirloin and rice ramen noodles is in a beef bowl. Begin by cooking the beef sirloin following the directions on the package. Next, bring water to a boil for your rice ramen noodles. How many squares of noodles you cook will depend on how many people you are feeding. One package of beef sirloin and 2-3 squares of noodles will feed 5 people.
You can add any cooked veggies you would like to this beef noodle bowl. We have done broccoli, carrots and zucchini. You can simplify this easy Costco dinner hack by grabbing your vegetables while you are at Costco.
Last but certainly not least is the sauce. You could try a variety of different Costco sauces to top off this delicious dish. I have found a homemade Korean bbq sauce and its a favorite that my family loves. You can find that recipe at thebewitchinkitchen.com.
Rotisserie Chicken with Bread and Cheese
This easy Costco dinner hack is ridiculously simple but delicious. First, grab yourself a Costco rotisserie chicken. Who doesn't love a hot and ready chicken?
Next, head on over to the bakery and see which bread looks the most tempting to you. We have used the country french bread or the baguettes. Yet, bagels would work just fine or any other roll you find. The kiddos especially love the sweet Hawaiian rolls.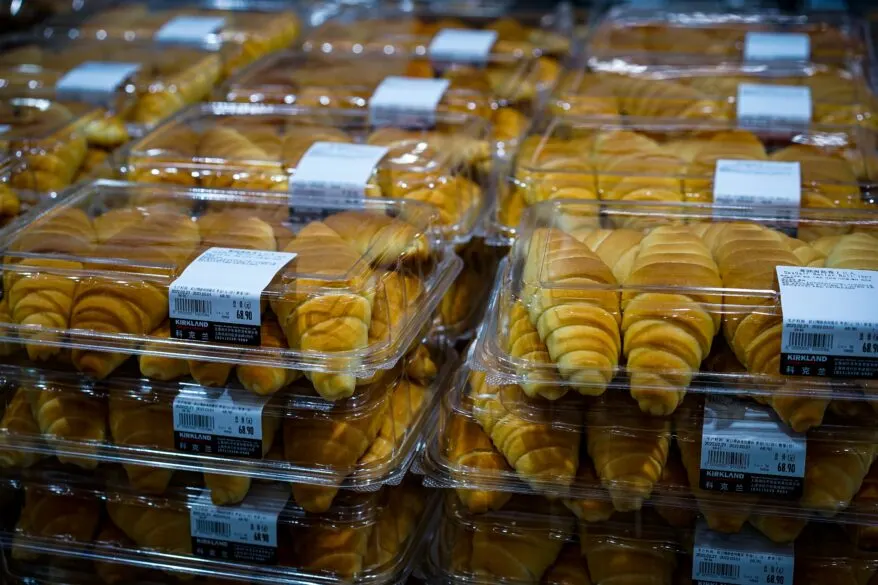 Then, take a stroll through the cheese aisle. I have a special place in my heart for the cheese aisle. There are SO many cheeses to love there. Go ahead and pick whichever one stands out to you.
Lastly, put your coat on and take a walk through the refrigerated section of Costco and choose some fruit to go with your rotisserie chicken, cheese and bread.
This easy Costco dinner hack is as simple as it sounds. Put a slice of chicken on a plate with a chunk of bread and slices of cheese. Don't forget the fruit. Easy peasy.
Costco Quick Alfredo
Costco has a variety of already made meals that only require you to heat them up. A favorite of our is the alfredo.
The down side to Costco's alfredo is that it isn't very quick. You usually have to bake it for at least 45min. This would often keep us from purchasing the alfredo.
Then my fabulous friend taught me the best easy Costco dinner hack for alfredo. She takes as much of the alfredo as they want to eat that night out of the container it comes in and puts it into a pot.
Next, she adds a little bit of liquid to the pot (water or milk)and heats the alfredo up on the stove. This easy Costco hack takes the time from fridge to ready from 45 minutes (or more) to about 10 minutes! AMAZING!
Easy Pierogis and Sausage
If you are in the mood for some quick and easy comfort food then pierogis and sausage are the way to go.
You can buy frozen pierogis at most grocery stores and I most often choose to buy them there. Although, Costco does carry from time to time fresh pierogis.
The sausage we use for this Costco dinner hack is the aidells brand. Most recently I bought the chicken and apple sausage but have seen other varieties like pineapple.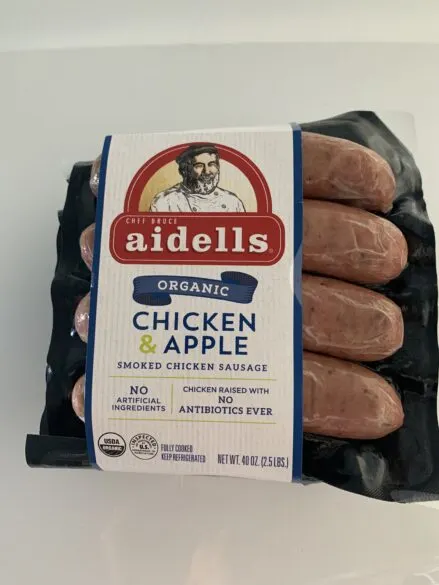 First, grab a skillet (the bigger the better if you are feeding more than one or two people). Add a little oil if you would like. Then take your sausages and slice them however you like to eat sausage.
Next, toss them into the skillet on medium heat. These sausages are already fully cooked so you are just heating them up (see super easy).
Once they are heated to your liking set them aside on a plate. Now you will make the pierogis. The frozen ones we typically use take some oil in the frying pan and then need to be flipped during the 10ish minutes of cooking. You can also boil them. Just be sure to follow the directions on the package.
After the pierogis cook add the sausage back into the skillet with them. That's it. Super easy Costco dinner hack that everyone will love.
Panko Chicken Salad
First things first, grab some frozen panko chicken strips in the freezer section. Can't find the panko chicken? No worries. Any precooked chicken breast or strips with or without a coating on them will work.
Next find some salad. You can choose from any of the many varieties of already made salad kits or you can grab some fresh romaine and veggies to make your own salad.
Costco also has so many types of salad dressing from avocado flavored to buffalo. So grab a bottle of your favorite or branch out and try something new.
Finally, cook the chicken per package directions and then slice into strips and lay it on top of your salad with some dressing on top. So easy! You could even grab some naan bread to go along with it.
If you are not sure what's for dinner this week then I've got you covered. With a quick trip to Costco and these easy Costco dinner hacks you will be ready for dinner in no time!