When the fall weather turns crisp and cool, there's nothing more satisfying for dinner than a warm bowl of soup, chowder, or chili. I've gathered together four of my favorite dinnertime soups and stews for fall that I enjoy in the cooler months.
Fall Soup and Stew Ideas
Looking for some great fall soup ideas or fall stew ideas? We have you covered with these delicious recipes.
Clam Chowder:
This post may contain affiliate links. As an Amazon Associate I earn from qualifying purchases. For more information, see our disclosure.
Hearty and packed full of flavor. This is a favorite dinner of mine during autumn and winter.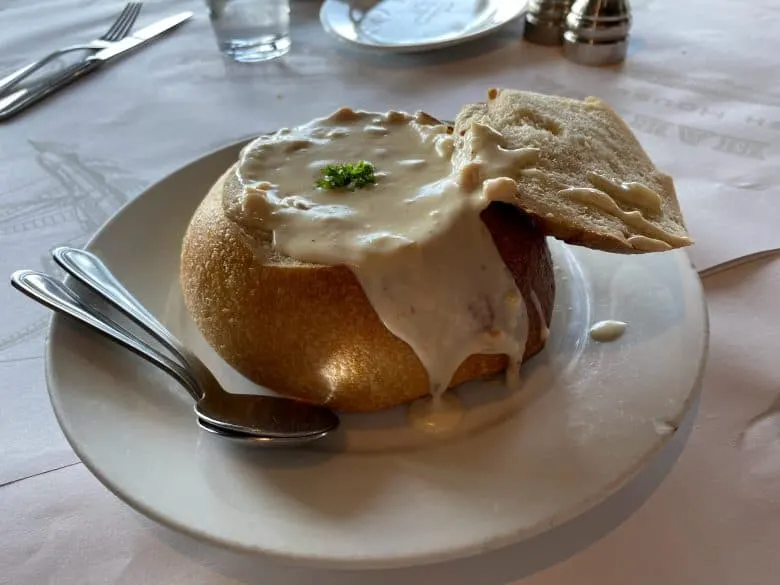 Ingredients:
2 Cups diced raw potatoes
A cup of celery
1 cup diced onion
1 bottle clam juice
2 Cans chopped clams (reserve juice)
White Sauce Ingredients:
¾ Cup melted butter
¾ Cup flour
1 Quart Half and Half
½ teaspoon Italian Seasoning
Salt and Pepper to taste
Directions:
Place the diced potatoes, celery, and onion in a large pan. Pour clam juice over the vegetables and add enough water until they are covered. Place a lid over the pan and cook for 20 minutes, or until they are done. While the vegetables are cooking, make the white sauce in a separate pan.
To make the white sauce, start by melting the butter in a saucepan. Next add flour, and mix together well. Then add the half and half, stir with a whisk. When the sauce has thickened, combine it with all the vegetable ingredients and with the clams. Heat the chowder all the way through.
Slow Cooker Southwest Chili
There is something so comforting about coming home to dinner already cooked and waiting for you in the slow cooker. This southwest chili can be a busy weekday lifesaver.
Ingredients:
4-6 boneless chicken breasts
2 cans diced tomatoes, the garlic and onion flavor.
1 small jar of salsa
1 can whole corn
2 cans black bean, rinsed and drained.
1-2 cans of diced green chilis
1 package of taco seasoning.
Toppings options: Cilantro, crushed tortilla chips, lime juice, cheese, or sour cream
Directions:
In a slow cooker, combine all of the ingredients. Cook on low for at least 4 hours. Then shred the chicken and stir it back into the chili. Serve with your desired toppings.
Broccoli Cheese Soup:
Cheesy and full of flavor, this Broccoli Cheese soup is super popular for a reason.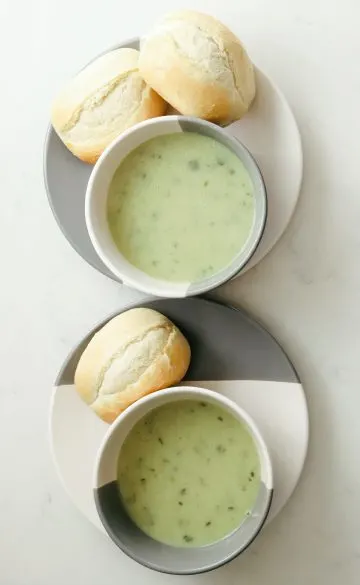 Ingredients:
8 tablespoons butter
⅓ cup chopped yellow onion
6 tablespoons flour
2 cups chicken broth
1 cup heavy cream
½ tsp salt
¼ tsp pepper
1 box of frozen broccoli
1 cup freshly grated cheese, plus more for garnishing
Directions:
Brown the butter and onions, until the onions are transparent. Then stir in the flour and the rest of the ingredients. Heat until warm and serve with more shredded cheese on top.
Elevated Campbell's Tomato Soup:
If you need an easy weeknight dinner, it doesn't get much easier than heating up a can of soup. But you can always elevate the flavor by adding in a few extra ingredients.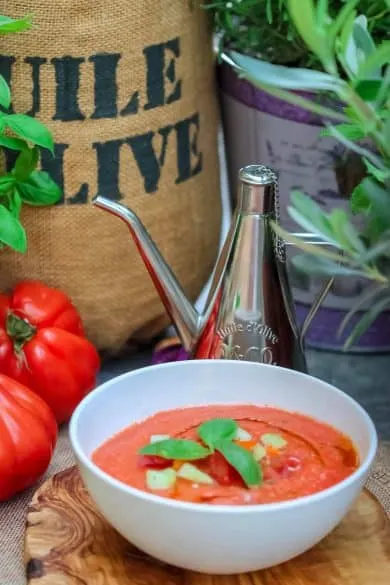 Ingredients:
I can Campbell's Tomato Soup
1 tablespoon of butter
1 cup of heavy cream or whole milk
½ cup of parmesan cheese
Directions:
Preheat oven to 350. Melt the butter and pour it into a small round casserole dish or oven safe pan. Then mix the heavy cream and tomato soup together. Pour this into the casserole dish. Top with parmesan cheese and bake for 10 minutes. Then switch the oven on broil and broil until the cheese has turned bubbly and brown.
I hope these recipes help you to fully enjoy this beautiful fall weather, knowing that you have a bowl of comforting soup waiting for you at home.