Kids are only little for a few years. Why not make the most of those short years and celebrate all the holidays together, even the smaller holidays like St. Patrick's Day?
It's easy to think of St. Patrick's Day as just the day that everyone wears green. But you can make it into a really memorable day for your kids by creating fun St. Patrick Day family traditions.
This post may contain affiliate links. As an Amazon Associate I earn from qualifying purchases. For more information, see our disclosure.
In this article we're going to talk about fun St. Patrick Day activities and crafts to do with your kids, but check out our other articles for ideas on St. Patrick's Day food and treats.
St. Patrick's Day Desserts Ideas and Simple Shamrock Shakes
Celebrate St. Patrick's Day with Fun Activities
Make St. Patrick's Day special by celebrating with fun activities. These activities take a little bit of time, but it will all be worth it to see the joy it brings to your kids.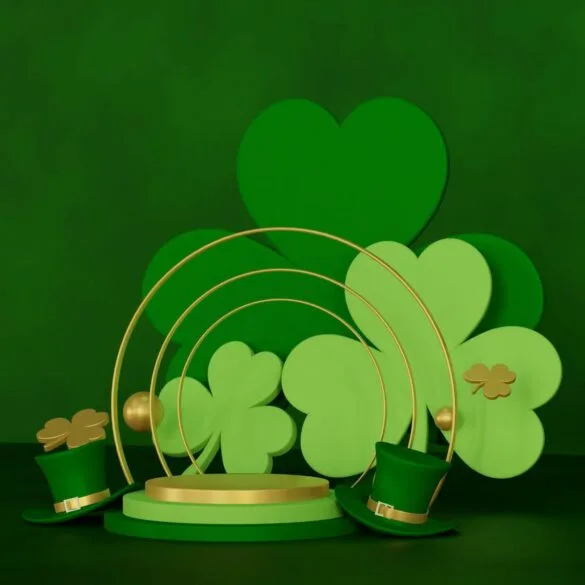 Create a Leprechaun Themed Scavenger Hunt
A fun way to celebrate St. Patrick's Day your kids will remember for years is hunting for a Leprechaun together!
Planning a leprechaun scavenger hunt for your kids takes a little bit of time, but your effort will pay off in the joy it will bring your kids.
How does a Leprechaun Hunt work?
When you're ready for your kids to start their scavenger hunt, explain to them that a leprechaun has been in your house, and it's up to them to find him. And if they are able to find him, then they can get his pot of gold.
Take turns quietly walking into hallways and rooms to "sneak up" on the leprechaun. But unfortunately the leprechaun is too fast and the kids aren't ever able to catch him. They can only ever find the "clues" he leaves behind. These clues eventually lead them to a pile of gold candy.
How to Create a Leprechaun Hunt for Your Kids
You can create your own clues, by cutting green paper into clover shapes, or you can get free printable here.
These free printables are adorable, because at the end of the Leprechaun hunt it reminds the kids to "Always remember that you are the Treasure Beyond All Measure."
This hunt has the kids first looking in their bedroom, then under the kitchen table, then inside the fridge, then near the television, and even in the oven!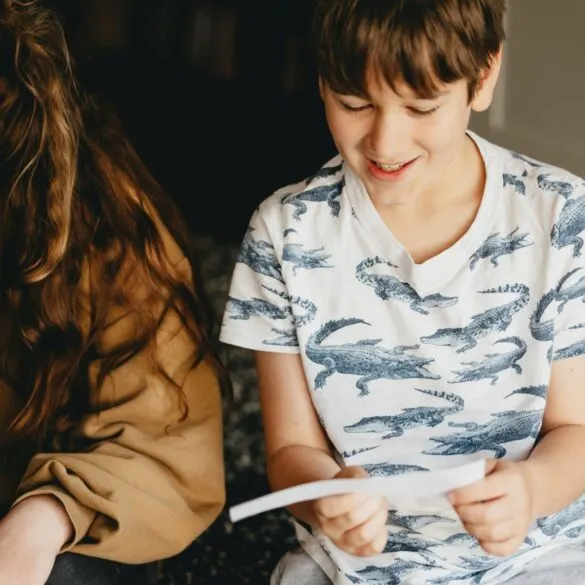 With the free printables, you just print them off and cut them out. Then when your kids go to sleep, use some magic tape to place them around your home.
For the candy left behind by the Leprechaun, you could use chocolate gold coins, mini chocolate treasure chests, or even gold Rolos.
If you don't want to give your kids candy, you could always leave a gold dollar coin at the end of the hunt.
Celebrate With Crafts
You know what would make your Leprechaun hunt even better? If the kids created "Leprechaun Lookers" to help them spot the mischievous fellow.
"Leprechaun Lookers" are just handmade binoculars from cardboard tubes that the kids can decorate with good luck charms to help them on their hunt.
Supplies Needed:
Toilet paper rolls (or paper towel rolls cut in half). Two for each child.
Green Construction Paper
Glue Gun and Glue Sticks
Scissors
Pipe Cleaners
Stickers to decorate
Hole Punch
Yarn
Directions:
Start by cutting the green construction paper the same width of the cardboard tubes.
Wrap and glue the paper onto the tubes.
Then glue the pipe cleaners on the edges of the cardboard tubes. This will help soften up the edges and make it more comfortable for your kids to use.
Next glue two of the tubes side by side to create binoculars.
After that you can let the kids decorate them with stickers or crayons. Even buttons or more pipe cleaners.
Hole punch the outer sides of each tube and loop yarn through so that the binoculars can hang off their neck. This is optional, and you'll want to keep a closer eye on your kids while they are playing with these to avoid strangulation.
Plant "Shamrocks" in a Pot Together
How fun would it be to pot and care for a lucky plant together with your kids? A fun way to celebrate St. Patrick's Day that will last awhile!
Planting "Shamrocks" together in a small pot isn't difficult or extremely time consuming, and it may help peak your kids' interest in growing plants and gardening.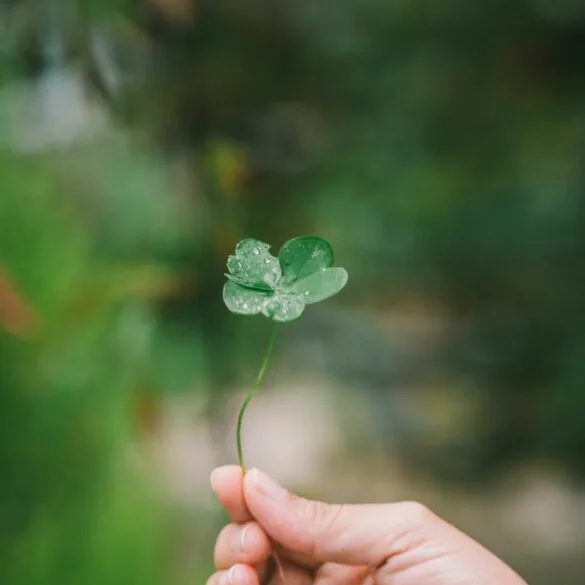 From my research on the internet, Shamrocks don't really exist. They are more of a cultural myth. So even though shamrocks and clovers aren't exactly the same thing, they are close enough that you can get away with planting clovers and telling your kids they are shamrocks.
Remember to tell your kids that the four leaves on a four leaf clover are said to represent: faith, hope, love, and luck.
What You'll Need:
First, you're going to need a planter pot for your clover to grow in. It would be best to get one with drainage in the bottom and a saucer to catch the water. These ones on Amazon are cute!
Next you'll need some soil. Amazon also sells a 6 quart indoor potting mix that would be perfect for this little plant.
And of course you'll need your lucky shamrock seeds! Amazon has a packet of 500 clover seeds for about $8 dollars right now. Check'em out here.
How to Plant and Care For Your Lucky Plant:
Put some potting soil into your planter pot. And gently rake the soil on the top, so that the seeds will fall evenly.
Plant ¼ of a teaspoon for every inch of soil. Sprinkle the seeds as evenly as possible.
Cover the seeds with a thin layer of soil. About ¼ of an inch. Don't get carried away here, because the seedlings might not be able to break through the soil if there is too much.
Mist with water until the soil is moist. To keep the soil damp for the next few weeks until the seeds germinate. One of the best ways to do this, is to cover the pot with a layer of plastic or cling wrap. You can leave the cling wrap in place until the seeds sprout and leaves appear. Just keep the pot in a shady location for the first week or so.
Also be sure to check out our article: 15 "Not Tacky" ways to decorate for St. Patrick's Day.