I am finally ready to share some garage organization progress!
Remember the super scary before picture?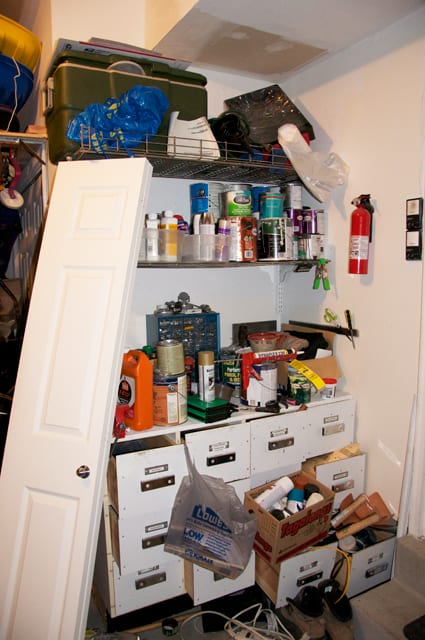 Yeah, that's real.
I have been workin' my tush off though, and I am very happy with the progress so far.
First, I got rid of a ton of  items we never use or need. Then I got to work getting things organized.
I even spray painted a large amount of my  tools turquoise.
(I may have gone too far on that one…)
I thought about replacing my cabinet because it was a hand me down that I have never loved the look of. Then I discovered I could just remove the drawer fronts and I had left these cool vintage/industrial looking boxes. Some of you may think I was crazy, but the end result is much more my style.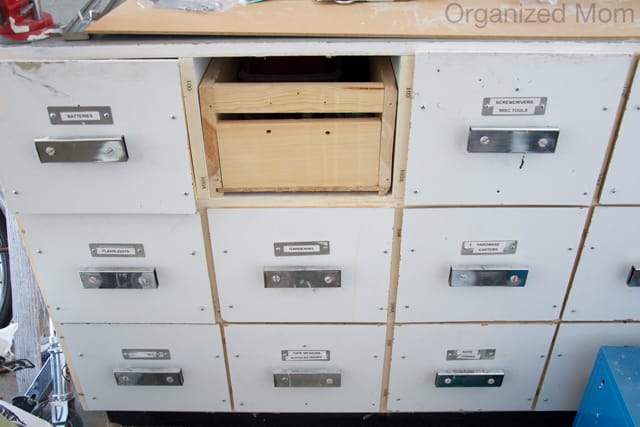 Here's how the tools look after hanging on some simple pegboard from Home Depot: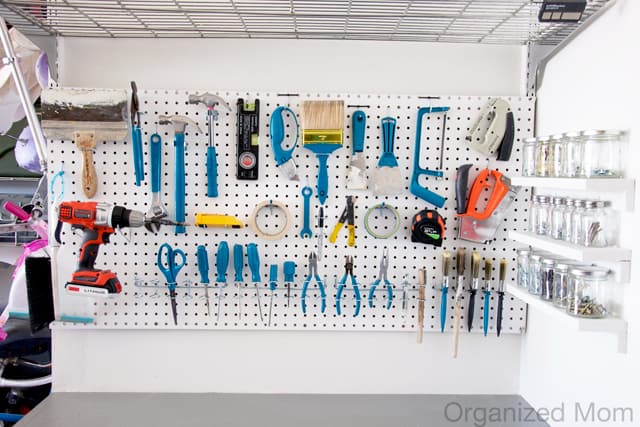 And here's the after with the cabinet: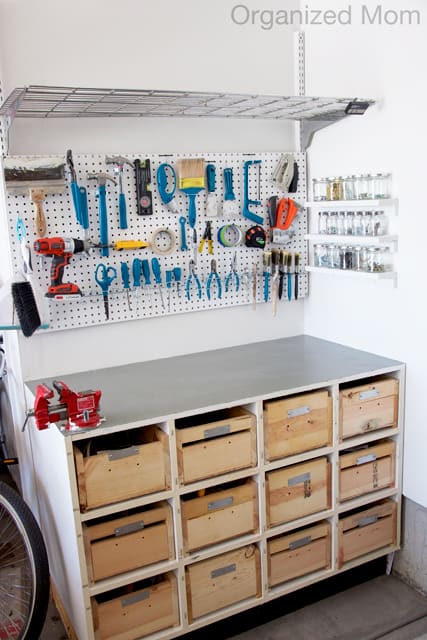 I still need to get some bins for the shelf above, but so far I love how it looks!
My favorite is definitely the glass jar storage on the side wall.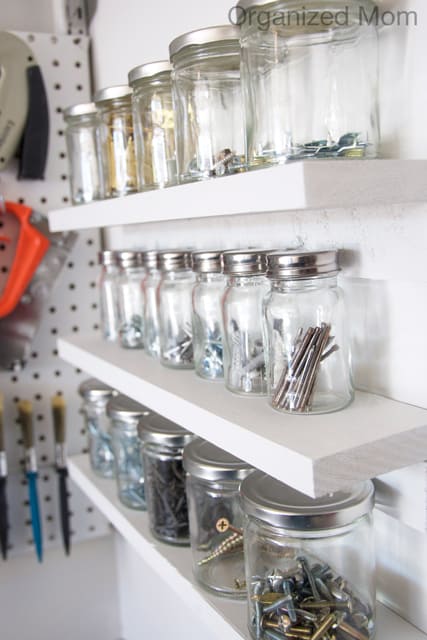 These are a much better fit for me, and I am embarrassed at how many times I have recently bought screws or nails, not realizing I already had what I needed at home. 🙁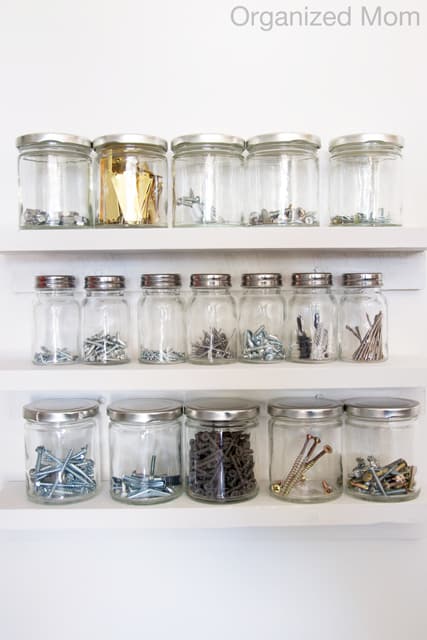 Love it!
I moved my paint to the opposite wall.  It's better organized on a narrow shelf that allows me to see each can. I still want to add another shelf for spray paint, and I am thinking I might paint the shelves white too.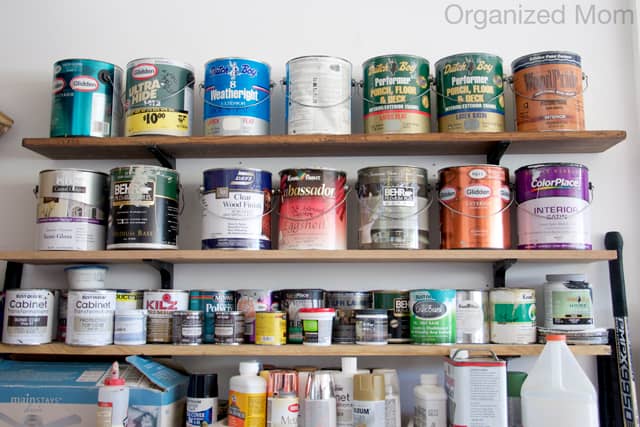 I will keep you posted on my progress. So far, I am loving how much more organized and clutter free it is!