As your kids reach the age where they start getting invited to birthday parties, your calendar can fill up pretty fast. Suddenly it feels as if you're buying a birthday present every other Saturday. Not only can that be expensive; but it gets exhausting coming up with creative gifts, and dragging your kids to the store to buy them. We've gathered 10 of our favorite birthday gifts for kids that are under $10. These are sure to be a hit with most kids. And they're so affordable you can even stock up on several. Keep them in a closet or bin for emergency gift giving!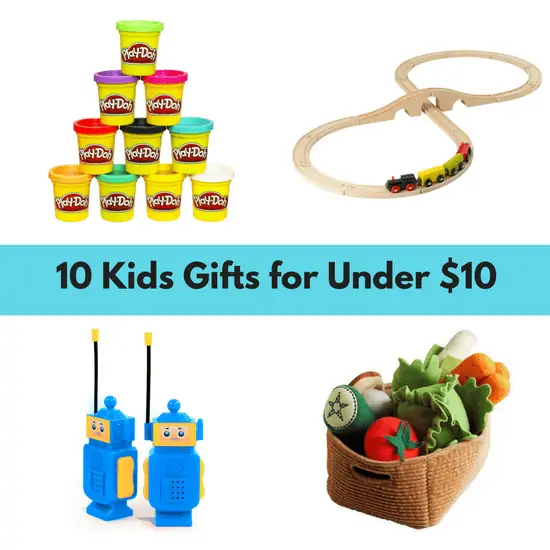 This post may contain affiliate links. As an Amazon Associate I earn from qualifying purchases. For more information, see our disclosure.
Play-Doh 10 Pack $7.99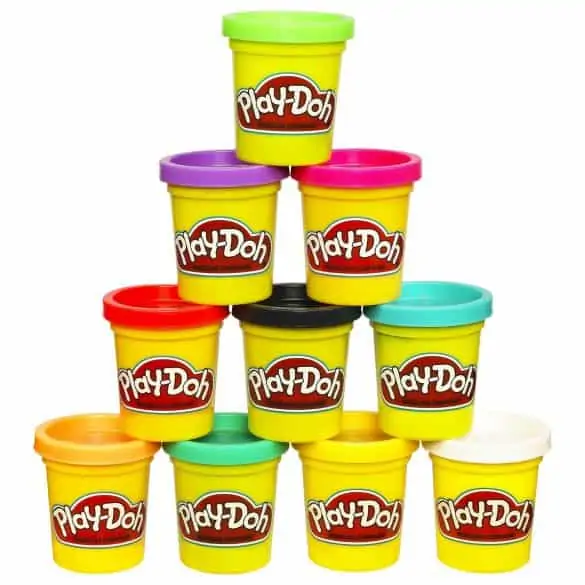 Classic Play-Doh will never go out of style and I haven't met a kit yet who doesn't love it. This $8 set comes ten different bright colors, enough to let their little imaginations run wild. For gifts for kids that are under $10, we love playdough!
Charley Harper Coloring Book $7.95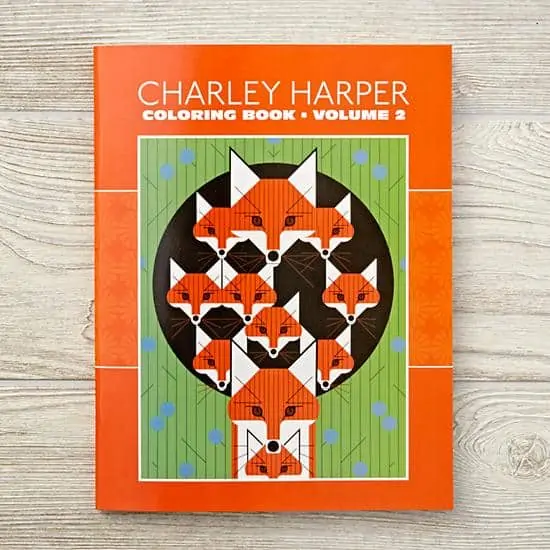 This Charley Harper beauty is a step up from your average coloring book. Charley Harper was an American Modernist artist known for his wildlife illustrations. This 22 page book includes everything from playful sea otters to little ladybugs. Throw in these cool double sided coloring pencils to go with it!
Double-Ended Colored Pencils $3.49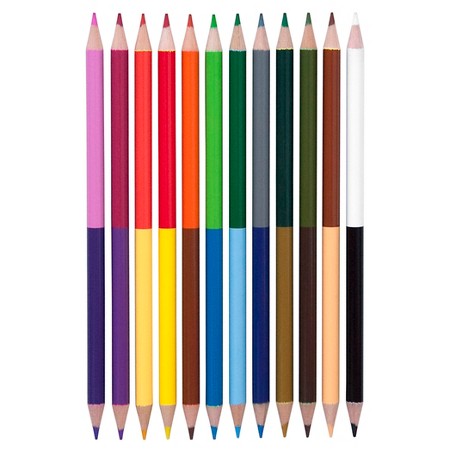 Play Food Vegetable Set $7.99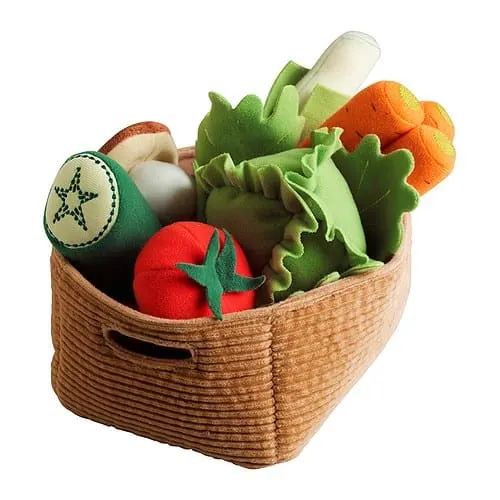 Research has shown that make-believe play is not only fun, but important to a child's development. It encourages creativity and social skills. This stylish play food vegetable set is perfect for pretending to be a chef, or playing grocery store.
3D Model Kits – Panda, Unicorn, Shark $10.00 each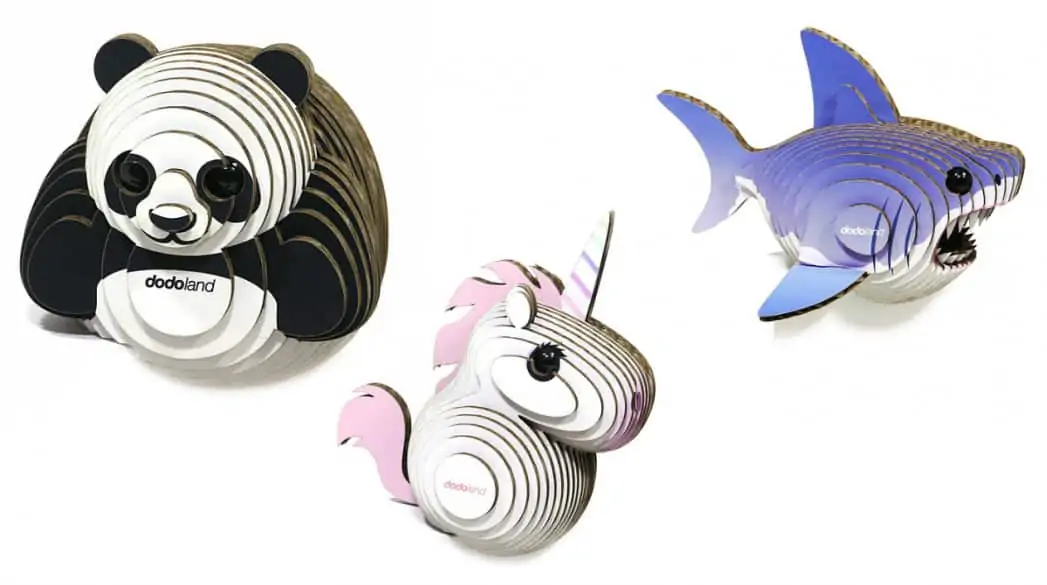 These 3D model kits are super cool and fun to build. Made from recycled cardboard, each piece is numbered for easy assembly. When they're finished they make a unique display piece for a child's bedroom.
Rainbow Jump Rope $4.95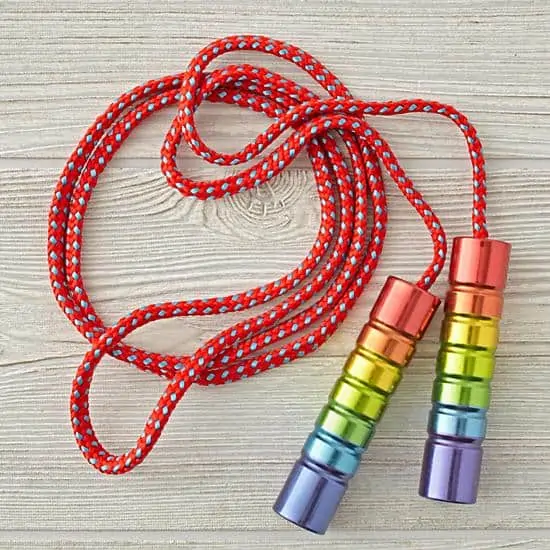 Encourage outdoor play by giving this classic jump rope with rainbow colored tin handles. Include a printed list of catchy jump rope rhymes for extra fun!
Sidewalk Chalk Spray $1.95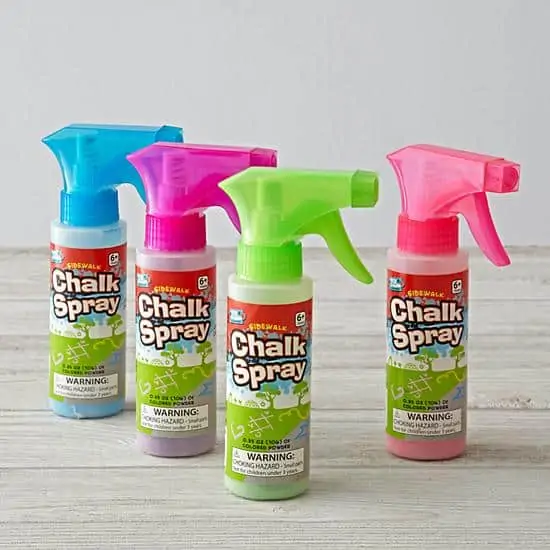 Take sidewalk chalk up a notch with colorful chalk spray.
Animal Finger Puppets $7.99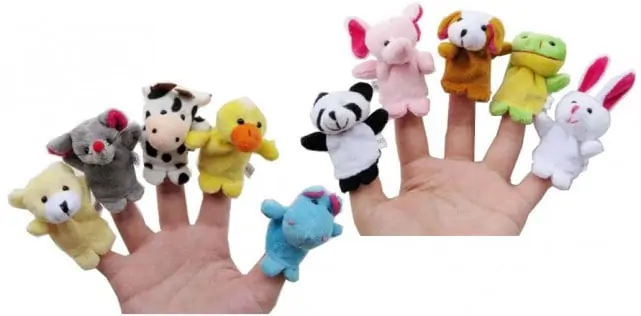 The possibilities are endless with this set of ten finger puppets. Made from soft velvet, and cute as can be – any kid would love putting on a show with these little guys.
Wood 20-Piece Train Set $9.99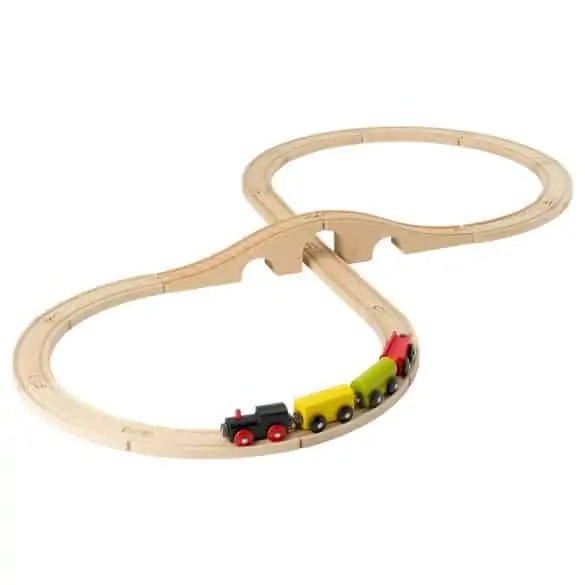 There's nothing better than a timeless wooden train set. This kit includes 20 pieces and is only ten bucks! Magnetized train cars stick together and ride smoothly on the wooden track. Putting the track together is half the fun!
Robot Walkie Talkies $9.99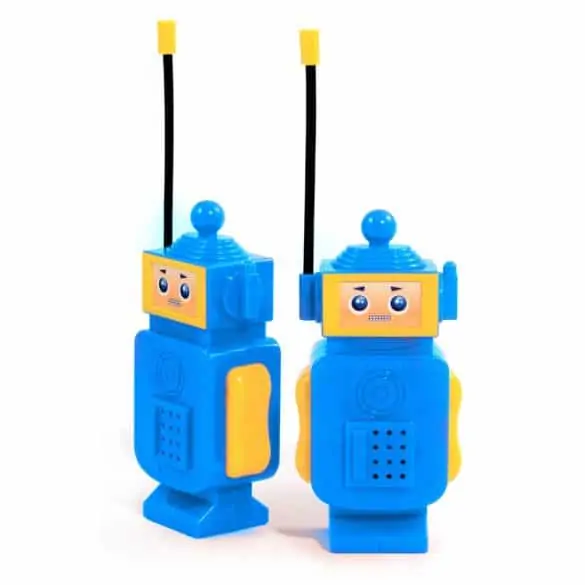 These robot shaped walkie talkies are not only fun to play with, but they're adorable as well and would look great sitting on a shelf in the playroom. Kids can communicate up to 300 feet away and will love playing with these both indoors and outside.
Color Changing Bath Tablets $9.40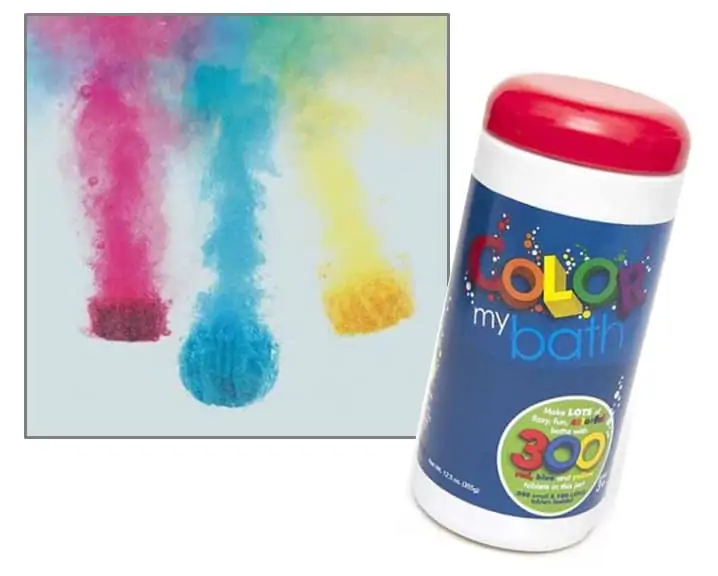 Kids go crazy over these bath tablets that come in red, blue, and yellow and change bath water to vibrant colors. Mix tablets to create even more color variations. This is a gift to the parents as well because they'll never have to fight with their kids about bath time again!
Share, gifts for kids under $10!