Until recently, homeschooling was looked upon negatively by most people. However, in this increasingly digital age where endless information can be found for free on the internet, homeschooling is an approach that more parents consider taking for their kids. Many parents may wonder if they can homeschool their child for free.
Though homeschooling can add additional stress and work for parents, when done right, kids can successfully be educated at home for free.
This post may contain affiliate links. As an Amazon Associate I earn from qualifying purchases. For more information, see our disclosure.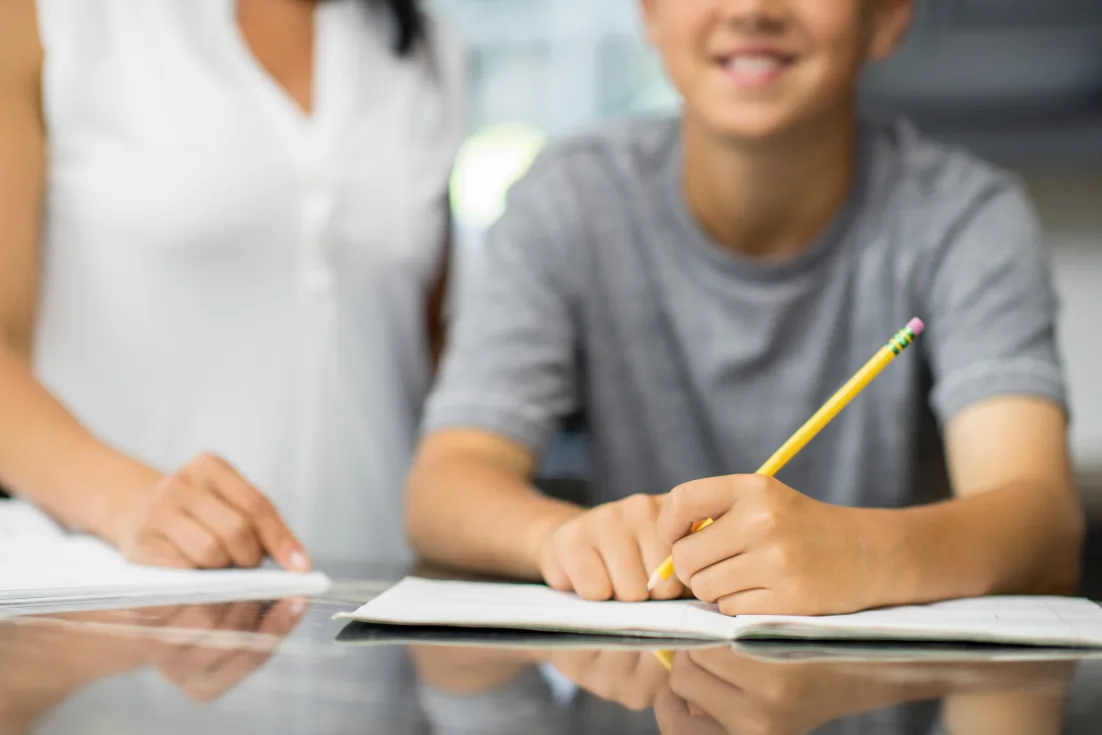 Resources to Help Homeschool My Child for Free
1. Ambleside Online Is A Reliable Christian based Free Homeschool
Though many free online schools and curriculums are out on the internet, it can be challenging to identify which websites can be trusted. Fortunately, Ambleside Online is one of the internet's home trusted and reliable homeschooling websites.
Ambleside Online is great because its curriculum covers teaching from kindergarten through twelfth grade. Many homeschooling websites will target a specific age group, so it is good to find a website that covers many years of schooling.
Parents should note that Ambleside Online offers a Christian-based homeschool approach that uses a Charlotte Mason teaching style. The Charlotte Mason teaching style is one of several homeschooling methods where children must recall or narrate everything they remember from the literature they have learned about.
2. Khan Academy Is A Trustworthy Homeschooling Service
Khan Academy is considered to be a world-class service within the homeschooling world. The quality of teaching and learning makes it hard to believe it is entirely free. The site is operational thanks to sponsors and donors like the Bank of America, the Bill and Melinda Gates Foundation, and several others.
Khan Academy is also one of the precious online homeschooling services with K-12 learning, covering major subjects like science, economics, history, art, math, and technology. The website has a wide array of educational videos for students to access.
The homeschooling community admires Khan Academy for its personalized learning style. A personalized learning style enables students to practice at their own rhythm, which improves their learning experience and confidence. In a standard classroom, kids can operate at different levels and paces than the rest of the class, making things difficult.
3. Homeschool Young Children With Little House Kindergarten
Little House Kindergarten is a good choice for parents with young children looking to get them started with homeschooling. Unlike Khan Academy, Little House Kindergarten is not sponsored by major foundations but is funded by parents who have used the service.
The US-based homeschooling curriculum provided by Little House Kindergarten is reliable, as it has been used in more than three thousand education facilities in over a hundred countries. At one point, the program's creator was a homeschool mom herself.
The Little House Kindergarten has been free to use since 2015 but still operates on a "pay what you can" approach. Thanks to this, families who are struggling financially can still download the curriculum without spending any money.
The procedure to get content is very simple. Parents can download the PDF files from the websites and print them for their kids (if they can).
4. Funbrain Offers A Playful Homeschooling Experience
The Funbrain website offers a different teaching approach than those previously mentioned. In addition to books, Funbrain uses games, videos, and comic books to educate children. This website offers content for kids in Pre-K through eighth grade.
The website heavily emphasizes using games to educate children, and they have been doing so since 1997. The website is focused on teaching children reading, math, literacy, and problem-solving. There are hundreds of games and other educational content for your kids.
The site is accessible to anyone, not requiring users to sign up or divulge personal information.
5. Youtube Has Many Educational Channels For Homeschooling
Back when it was first created in 2006, Youtube was known for being a website where people posted funny cat videos. In 2022, Youtube has become a website where you can find videos relating to any topic, including educational ones.
There can be some disadvantages to putting your children on Youtube; children could easily get distracted and click on a video that has nothing to do with learning. Parents capable of supervising their children should consider the quality of some educational content posted on the website.
Several high-quality channels are dedicated to education on Youtube:
Crash Course. Crash Course is perhaps the most famous educational Youtube channel that has saved many students from failing tests and exams. The channel is subdivided into history, literature, philosophy, psychology, economics, science, etc. The narration, animation, and editing make the videos easy to follow.

Ted-ed. The Ted-ed channel has over seventeen million subscribers. It also uses animation with narration to teach lessons on various topics, including business, art, maths, and health sciences.

Big think. Big think has been around since the dawn of Youtube. The educational channel publishes new videos every other day featuring experts who can tell kids and adults about their respective fields of study. The channel strives to explore big ideas and put into question core beliefs to stimulate viewers' intellects.
These are a few of the many educational Youtube channels that exist. Parents should be encouraged to browse through what Youtube offers; they could be pleasantly surprised.
6. Easy Peasy Is A Free Christian Homeschooling Programm
Easy Peasy is another free online homeschool that offers curriculums from kindergarten through twelfth grade. The school curriculum is based on Christian ideology and was created by parents who were homeschoolers themselves.
The site is well-structured and easy to navigate, where parents choose the curriculums for their children based on their level. The learner can easily follow the daily lessons set on the website. The subjects covered are English (writing, spelling, grammar, and vocabulary), math, history, geography, science, bible studies, computer science, art, PE, music, and logic.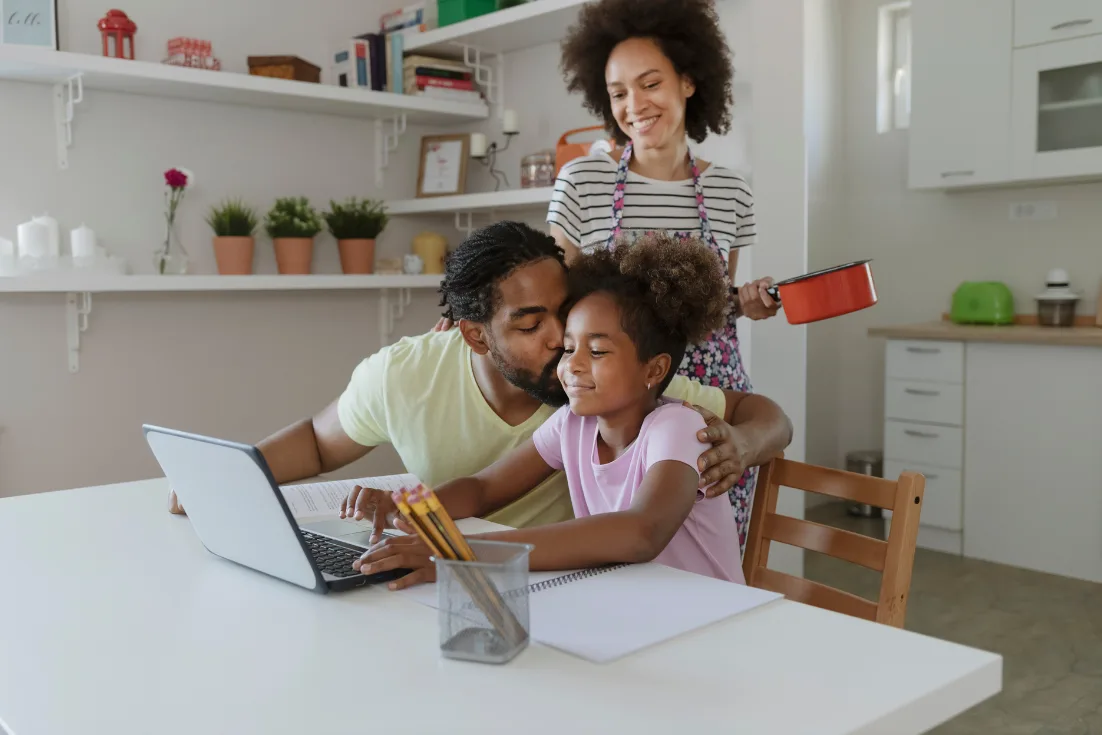 7. Newsela Teaches Literacy Through News Stories
Newsela is not an all-in-one homeschool website but can be used as a supplement by parents to teach and monitor their kid's literacy. The website was created with the combined efforts of parents and educators dissatisfied with the current educational system. Most of the website's features can be accessed for free, but a Pro version that includes everything exists for paying users.
Newsela uses news stories as a tool to improve children's literacy. The articles cover various topics, including current events, literature, science, and more.
What stands out the most is Newsela's breakdown into five different literacy levels for each news article. This feature allows kids with varying literacy levels to read the same story and practice their skills. The website also has tools that enable parents to assess their children's comprehension, reading, and understanding of vocabulary.
8. Homeschool Your Child In Coding With Code.org
Computer Science and coding are becoming increasingly important in today's society. It is worthwhile to consider adding coding to your child's homeschooling curriculum.
Code.org is a staple of the online coding learning community, with over seventy million users. The nonprofit group believes every learner should have the opportunity to learn computer science, which is why the website's educational content is free to use and always will be.
Code.org makes coding education accessible to children of all ages. There is material for kids from kindergarten to twelfth grade. Lessons are taught through activities, games, videos, and other mediums. In addition, learners are taught how to design apps and games. The approach to learning is personalized so students can do things at their own pace.
Hippo Campus is a multimedia educational website that uses videos and animations to educate learners on various topics. Teachers and learners can use the educational content from middle school to college level.
Hippo Campus learners can utilize a personalized approach to learning and study from thirteen subjects related to Humanities, Social science, Math, and Biology.
Like other free educational websites, Hippo Campus is supported by noteworthy foundations like The William and Flora Hewlett Foundation, The Bill & Melinda Gates Foundation, and Google Grants. This support lends to Hippo Campus's high-quality educational content.
10. Let Your Kids Learn A New Language With Duolingo
Duolingo is one of the most famous and used language learning apps for a good reason. The app is over ten years old, with over five hundred million registered users. Duolingo currently offers users the ability to learn forty different languages.
The app's success comes not just from brilliant marketing but also from a brilliant approach to teaching foreign languages. Duolingo introduces a fun way to learn the important aspects of a language using visuals, sounds, and competition. The app finds the important balance between teaching grammar, vocabulary, listening, and pronunciation.
Unfortunately, free users have to deal with ads, but all the lessons, dialogues, and stories are still available to free users.
11. Take A Trip To Your Local Library
A trip to your local library is severely underrated in an age where everything is just a few clicks away. Children who are homeschooled should not be restricted from browsing library books. Homeschooling families can find value in borrowing books and films for educational purposes.
A specific book at the library might attract a child's curiosity and interest, which can be a good break from prescribed readings.
12. Take Your Homeschooled Child On Outings
As efficient as free online education can be, it is invaluable for children to go out and experience the real world. Depending on where you live, some museums, aquariums, and other educational venues offer free entrances for children and the elderly. These places also organize events that could be worthwhile to spend a little money on.
So, being informed about deals, discounts, and free entrances to educational events and venues in the community is worthwhile.
For homeschooling parents who do not have the budget for outings or are removed from major cities, there is always the opportunity to take a child on a virtual outing, thanks to today's technology. Google Arts and Culture offers anyone with an electronic device the ability to virtually go around famous sites, like the world's seven wonders.
13. Improve Your Child's Literacy With Storyline Online
Storyline Online stems from the nonprofit SAG-AFTRA Foundation. The website produces and uploads videos of famous performers reading children's stories. These videos are supplemented with animations to maintain the child's attention. You expect to see Chris Pine, Viola Davis, Jaime Camil, Sarah Silverman, Wanda Sykes, and many others narrating the stories in these animated videos.
Fun educational activities are also attached to each book, allowing parents to test their children's comprehension, writing, and verbal skills. Storyline Online operates under the widely accepted view that reading aloud to children improves their comprehension and communication skills. The extra activities serve to develop their reading and writing skills further.
Reading stories to children, especially when the reader is a talented speaker, is a good way to grab their attention and develop their curiosity.
14. Teach Your Child History With The OER Project
The OER project is a website that teaches kids of various ages and levels about history. Three full courses are available for students to choose from based on their level (middle school, high school, college). All OER projects courses are devised to align with the current standards, and all the content is kept up to date.
The website prides itself on not requiring students or teachers to buy expensive textbooks while still providing them with relevant and stimulating historical material that can be viewed for free.
The website was originally designed for teachers; however, it can be used by parents who homeschool their children.
15. Homeschool Your Child With The Smithsonian Learning Lab
The Smithsonian Learning Lab gives its users the ability to access all of the Smithsonian Institution's materials digitally. In simple terms, the Smithsonian Learning Lab can be considered a goldmine of knowledge.
Users are free to access whatever information the Smithsonian Learning Lab offers, including texts, videos, images, and other media. There are also learning activities that parents and teachers can use for teaching. Parents have the freedom to curate their curriculum based on their child's educational goals.
Conclusion
There are many ways to approach homeschooling a child for free in this day and age. There are endless resources to access on the internet, so parents can choose which resources suit them best. Some online resources are all-inclusive, while others are very specific.