The family linen closet can be one area of the house that often gets neglected. All of the extra towels, sheets, and pillows seem to get stuffed and jammed in the closet and forgot about until company arrives or a bed needs a change. Here are a few tips to keep your linen closet organized:
Get Rid of Unnecessary Items
Go through every item in the closet and decide if you really need it. Do you use it regularly or is it just something you are holding onto for nostalgic reasons? Things like extra towels, washcloths, and pillowcases will likely always be used. However, items like sheet sets that don't fit beds you don't currently own probably are not something that needs to be kept. Donate or sell items that you no longer need and make room for extra blankets for the beds in your house or some new towels.
Separate Items According to Use
This post may contain affiliate links. As an Amazon Associate I earn from qualifying purchases. For more information, see our disclosure.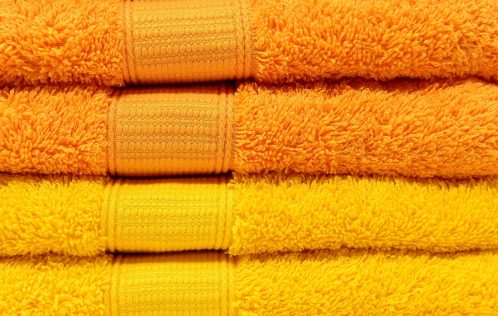 Depending on the number of shelves in your linen closet, try to have a shelf designated to just towels, blankets, and other miscellaneous linens. If each kind of linen has it's own place, it's much easier to find what you are looking for at a moment's notice. It will make those midnight bed changes when your little one has an accident or prepping the guest room for your mother-in-law's arrival that much easier!
Use Proper Storage Containers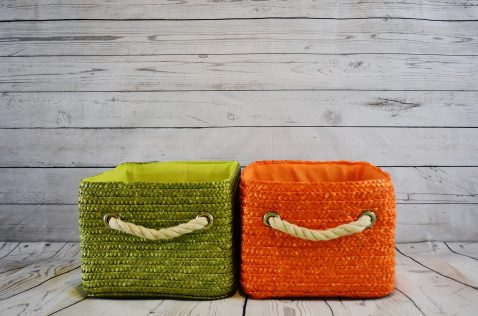 To make items even easier to find, it might be a good idea to use totes and baskets. Large totes are great for bigger winter blankets. Wicker baskets are nice for separating smaller linens such as wash clothes from the other items in the closet. This can also be an opportunity to add some different colors and styles to the inside of the closet. Depending on what kind of storage container suits your fancy.
Don't Let the Closet Get Too Messy
Taking the time to keep the linen closet neat and organized, will make all of the other tips more effective. Once a week take a few minutes to organize the space. This will eliminate any headaches that might occur if you let a big mess pile up in it. Encourage family members to do the same. If everyone is pitching in with keeping the closet neat and organized, everyone will benefit.