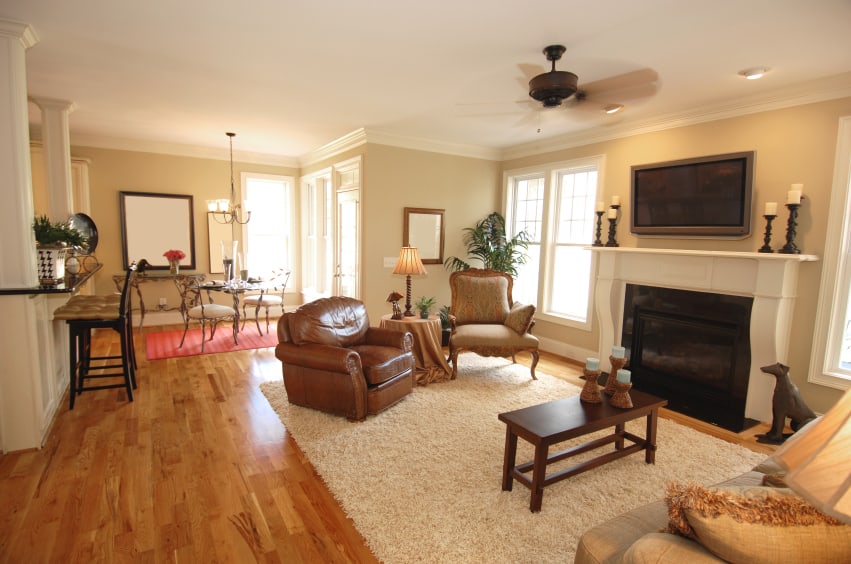 Creating a beautiful home is less about money and more about style. Applying good design principles to your home's décor will see your house become the envy of your friends. Here are some tips to help you.
It's All about Colour
Colour is incredibly important to your home's appearance. Choose a colour scheme that you simply love and make sure that you avoid mixing colours that clash. If you are not particularly talented with colour, ask the advice of an expert. Most paint and home decorating stores employ a colour expert, at least part time.
Colour creates mood, so choose a colour that matches the mood you want in your home. Greens and blues will be relaxing and soothing, whereas yellows and reds will be stimulating. Deciding on what mood you would like to prevail in your home is a really excellent starting point for choosing theme colours.
Contrasting colours, textures and patterns are being used to create a vibrant new eclectic look. If this is done well the results will be stunning. Be daring but also ask for some professional input. Run your ideas past someone with experience in design and get their feedback.
Furnishings
A few pieces of quality furniture will have a big impact. Having a beautifully designed lounge or a gorgeous dining suite will dress up the entire room. These don't have to be overly expensive either. Check out superamart.com.au/ to get an idea of what is available. Adding a piece of furniture as a colour accent can look great to. A boldly coloured chair, lamp or piece of artwork, will create interest and depth.
Avoid cluttering your room with too much furniture. It will look far more stunning to have a few really beautiful pieces of furniture that a room full of mediocre things. Having too much furniture can make your room look cramped and small. Less is more.
Wallpaper
Wallpaper is back in a really big way. Creating a feature wall or a decorative border with wall paper can help introduce the wow factor to a room. One clever idea is to apply wallpaper to only half the room. Paint the rest of the wall in a complementary colour. This is a good way to save money and make your home look stylish at the same time.
Personalise Your Home
Create your home around your own personal taste and style. If you decorate from your heart you will create an amazing space. Think about what you love and go for it. Only buy artwork that really speaks to you.
Add Floor Rugs
A beautiful floor rug will create an instant sense of luxury in a room. Rugs look great in any room, just be careful to scale the rug to fit the room. The rug should complement not overpower the room.
The Great Outdoors
A fabulous outdoor area for entertaining will definitely make you the envy of your friends. Add an outdoor kitchen so you can whip up a feast for them to enjoy.