Losing weight is not an easy task. And when you set out on a weight loss journey you need to set yourself up for success. One of the key ways you can prepare for success when it comes to weight loss is by creating a fail-safe environment. You can do this by organizing your kitchen in a way that makes healthy eating easier. Don't make weight loss harder on yourself! Remove temptation, guesswork, and junk food traps whenever you can. Check out these tips on how to organize your kitchen for weight loss!
Organize Your Kitchen for Easier Weight Loss Success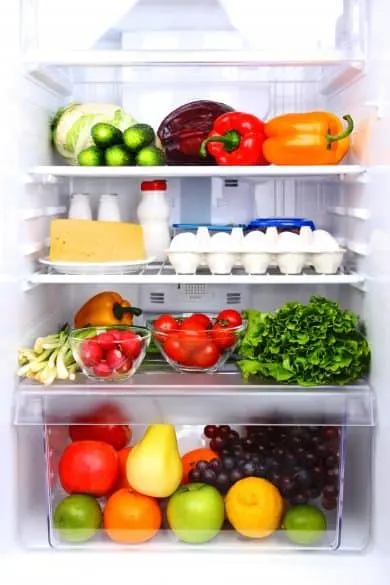 1. Move Healthy Foods to the Front
This post may contain affiliate links. As an Amazon Associate I earn from qualifying purchases. For more information, see our disclosure.
When you organize your kitchen for weight loss, putting healthy food where it's easy to find is an important first step. It isn't difficult to see why if you have to dig past a bag of chips and a box of cookies to get to your healthy snack, you're setting yourself up for weight loss failure.
Stock your pantry and your fridge with nutritious and filling food and place that food right up front. The first thing you see when you start hunting for a snack should be something satisfying and part of a healthy diet.
Having your healthy foods front and center is also helpful when it comes to preparing healthy meals. Make the good for you stuff accessible to save time and keep temptation from taking over.
2. Hide Junk Food in the Back
An obvious next step for organizing your kitchen for weight loss is to eliminate the temptation to eat junk food.
One easy way to do this is to throw all the junk food out. But that may not be realistic when you have kids at home who need an occasional treat. Or even if you just want to keep a few things around for guests or a "cheat day" for yourself.
You can still avoid the temptation of junk food by placing foods that don't fit your weight loss plans out of reach. Move junk food to the top pantry shelf, hide it in opaque containers in the back of the cupboard or whatever you need to do to get it out of your face when you're hungry.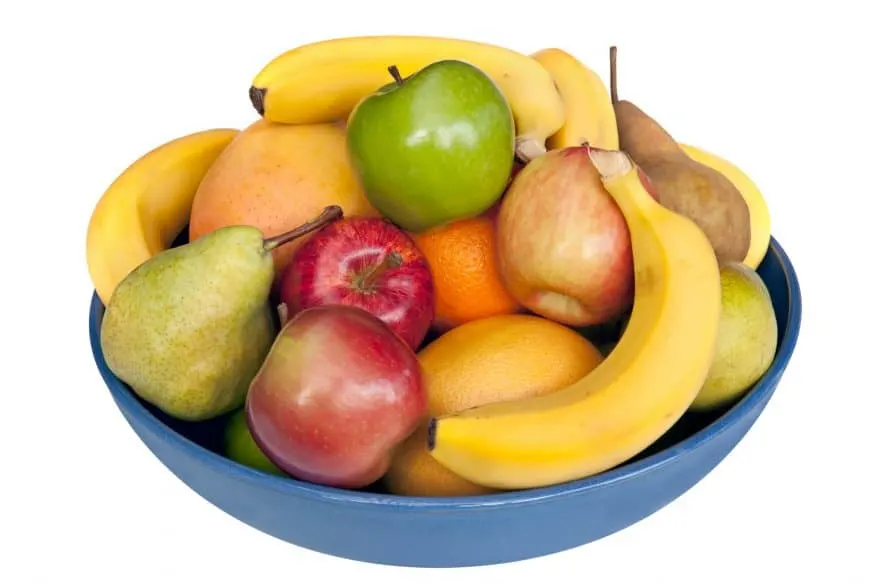 3. Stock Your Fruit Bowl & Veggie Crisper
Fruits and vegetables are an important part of any diet but can be particularly helpful when you're trying to lose weight.
A fruit bowl full of ripe and delicious fruit makes an easy snack when you're hungry. And is an important part of organizing your kitchen around healthy eating.
Keeping vegetables in the refrigerator helps too. But take it a step further. Stock your refrigerator with pre-cut fresh vegetables for snacking. Or cook vegetables in large amounts and store in the refrigerator for easy re-heating.
Preparing food ahead takes a little planning but when you need a quick snack because you're hungry or pressed for time it makes it so much easier to avoid resorting to junk food.
4. Stock Up on Single Serve Snacks
If one of your weight loss struggles is sticking to single servings of food, make it easy on yourself by planning ahead. You can buy single-serve snacks at the store to make it easier to stick to one portion.
Or you can create your own single-serving snack packs to stock your refrigerator and pantry. Instead of sitting down with a family size bag of pretzels, when you get home from the store, immediately divide the bag into single serve portions.
This is a great way to indulge in treats too without going overboard and sabotaging your diet. Buy the foods you love. But buy them in single serve packs or create your own single servings and keep yourself on track for weight loss success.
To organize your kitchen for weight loss, create a snack drawer for your pre-portioned snacks. This will help you stick to planned for foods and servings instead of rooting through your pantry and coming across junk food.
5. Keep Smaller Plates & Bowls Within Reach
Some research has shown that eating meals on smaller plates and in smaller bowls helps us eat smaller portions. Empty space on a plate can make you feel deprived. And a huge plate encourages adding heaping helpings to it when a smaller plate will help you serve yourself a more reasonable portion.
To organize your kitchen for weight loss, move smaller salad plates and soup bowls to the lower shelves of your cupboards. And move the larger plates to the top. Make it a habit to serve yourself on a smaller dish.
You can always head back to the kitchen for seconds if you're not satisfied with your first portion. But more often you'll find yourself eating less overall when you eat from a smaller dish.
6. Use Your Kitchen Tools
When it comes to preparing healthy meals there are some kitchen tools that can make cooking easier. Get your slow cooker, your blender, your Instant Pot and any other cooking tools that can help you create healthy meals to a place where you can use them.
A slow cooker is so useful for creating healthy dinners, soups, and veggie sides. And your Instant Pot is similarly useful.
A blender is great to have on hand for smoothies as a healthy breakfast or snack.
When you organize your kitchen for weight loss, move these weight loss helping kitchen tools to a place they are easy to reach so you can make the most of them on your weight loss journey!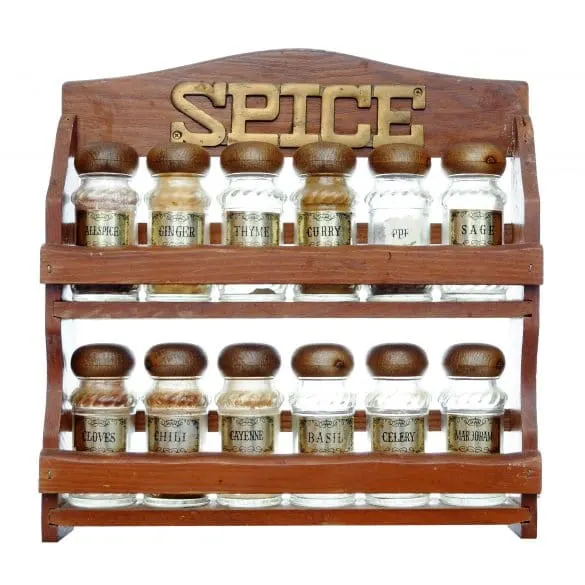 7. Organize Your Spice Rack
Healthy eating shouldn't be a drag. There are so many wonderful ways to spice up your weight loss friendly meals and snacks with low calorie and low sugar spices you probably already have in your spice rack.
One great way to organize your kitchen for weight loss success is to organize your spice rack. Then once you know what you have, find ways to use it! Look up recipes, experiment with flavor and have some fun.
Healthy eating doesn't mean a plain chicken breast every night. Add some flavor! A little kitchen organization makes it easy!