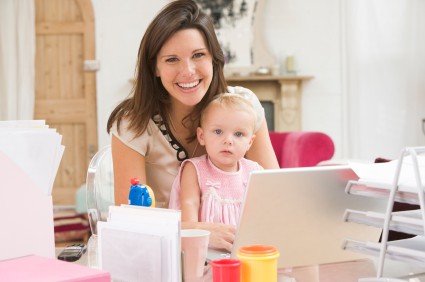 I work from home. While it's a blessing to our family, for me to be able to be here for our five kids, it also comes with it's own set of challenges.
Working from home means I'm here all the time, but working from home also means that I'm, um, HERE ALL THE TIME. Spending anywhere from 3 to 8 hours per day in my home office necessitates that there be some sort of order or, dare I say, organization in my day. Otherwise I'd lose my mind. I have a calendar, a work schedule, filing systems, tracking systems and billing systems.  Although things don't always go as planned, these systems and schedules keep me on task, most of the time.
Life in the office (or life in general) will never be perfect. There will always be some sort of variable thrown into my day to test me and keep me on my toes. Whether it be the child who forgot their gym clothes, a husband who calls unexpectedly for lunch date (which I love!) or a 6 yr old who needs me to come RIGHT NOW and see what he built using legos, Lincoln logs and scotch tape.
It's easy to get so caught up in what I'm doing that I lose sight of why I'm doing it.  I continue to organize my work and schedule, and my days so that I can have the priviledge of being there when my little girl needs a hug or when my 6 yr old needs an audience or on those rare occassions when my teenagers "just want to talk".
I don't organize just for the sake of a clean closet or a pretty calendar. I do it so I can be there for those people who are important to me at the times when it's important to them.
Those things aren't a disruption to my daily work schedule. They are the benefits of my job!
As I look around me, I realize that things here are pretty great. I could wish for a spacious office with walls painted in a calming sea blue colors, hardwood floors, oodles of storage space, matching storage boxes & file folders and an endless supply of paperclips. But would it really matter? Probably not, but today's my birthday…. And a girl can dream, right?