Once the holidays come to a close it'll be time to throw the rest of that fudge away. Then try these simple ways to start being healthier.
Don't Eat After 7pm
This is a super simple way to start being healthier. For the most part when we eat after dinner we are eating dessert or high calorie snack food. Rarely do we have a midnight craving for a carrot stick. I have given this a try for a month or so and have found it to be something that is doable and that I can continue long term. I will admit to feeling super hungry some nights but I just tell myself that's when the healthy magic is happening.
Choose Smaller Portions
This post may contain affiliate links. As an Amazon Associate I earn from qualifying purchases. For more information, see our disclosure.
It seems unreasonable to rid our lives of all the foods we love. Potato chips, chocolate, and carbs just to name a few. No need to say farewell to these friends but consuming them in MUCH smaller quantities is the goal. If you are a visual person this plate from Health Beet might be just what you need to help you keep your portions on point and it's a simple way to start being healthier.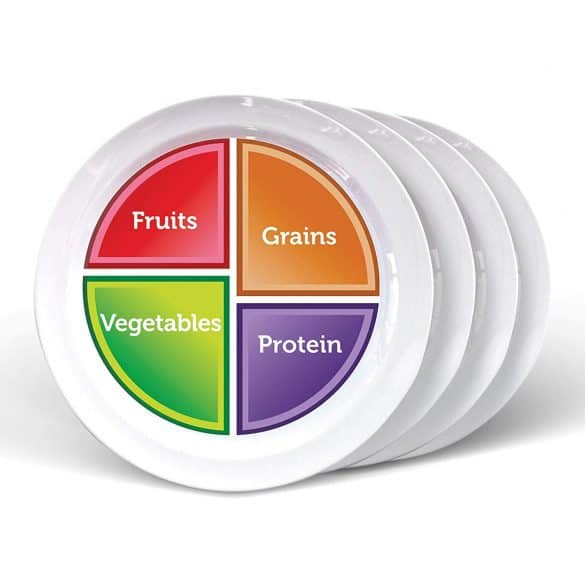 30 Minutes of Exercise Per Day
It's true. We must move to be healthy. Genesis Fitness has an article stating 9 benefits we get from daily exercise. From heart health to our mood, moving 30 minutes a day is a simple way to start being healthier. So take the stairs, walk the kids to school, go on a walk after dinner or watch your shows while walking on the treadmill. 30 minutes is all it takes.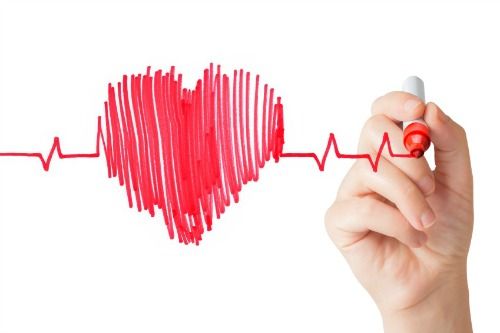 Change Up Your Workout
Maybe you are already a consistent exerciser. Skinny Ms suggests that changing up your routine might be just what you need to continue being healthy. Our bodies adapt and so the exercise that gave you great results a few months ago may not be doing much for you now. There are tons of free online workouts out there so do some searching and try something new.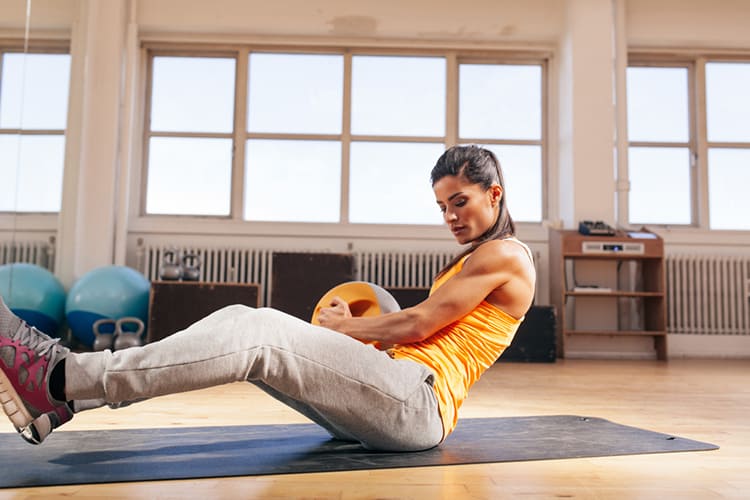 Lifting Weights
Shape has a list of 11 health benefits you will get from lifting weights. For example you'll burn more fat (that's reason enough). You'll strengthen your bones and get stronger in the process. Both of those help you to get injured less often. It helps your heart and the best part is that you will feel better (because you'll look better and be stronger). So what are you waiting for…go find some weights!
Eating Slower
The idea behind this is that if you eat slower you give your body more time to tell you it's full. When you feel full you will start eating less. Thus, you will have less caloric intake which will help with weight loss and its a simple way to start being healthier.
Change is always hard. So try one or two of these simple ways to start being healthier. Once they are part of your routine add another one and so on. With these little steps we can accomplish great things.