I can be pretty picky when it comes to choosing organizational supplies. I like most of my bins and baskets to match, so that I can move them around to different closets or rooms when needed, and everything still coordinates. For this reason I buy mostly white and clear bins, and light-colored natural woven baskets.
There is one bin that I've discovered works absolutely anywhere, I probably own close to 20 of them, and they've changed my life. If you don't think an organizational bin can change your life – well then, you and I are very different people. The best part about this particular bin? It costs 98 cents. Yep, you read that correctly – less than a buck.
I buy mine at Home Depot, and you can also grab them on Amazon.  It's the Sterilite 6 Quart Storage Box in Clear Plastic, and you need several. I'm serious, go buy some! But first, let me show you where I use them in my own house, and also some inspiring examples I've rounded up from others.
I use them in my kids room for toy storage. I love that they're big enough to hold a lot of toys, but small enough for kids to get on and off the shelf.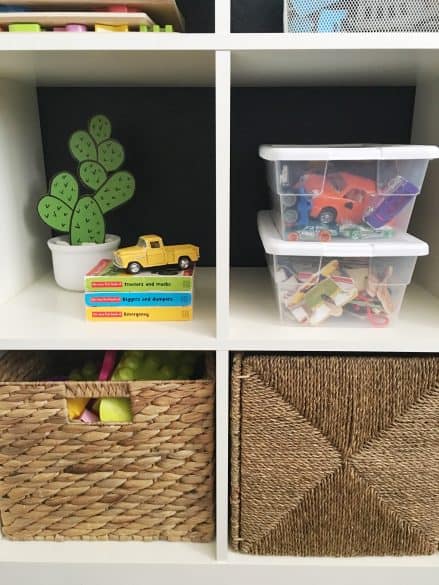 I use them in my catch-all closet that houses craft supplies, linens, and board games. These bins are perfect for the craft supplies – they stack nicely and kids that can't read labels yet can easily see what's inside.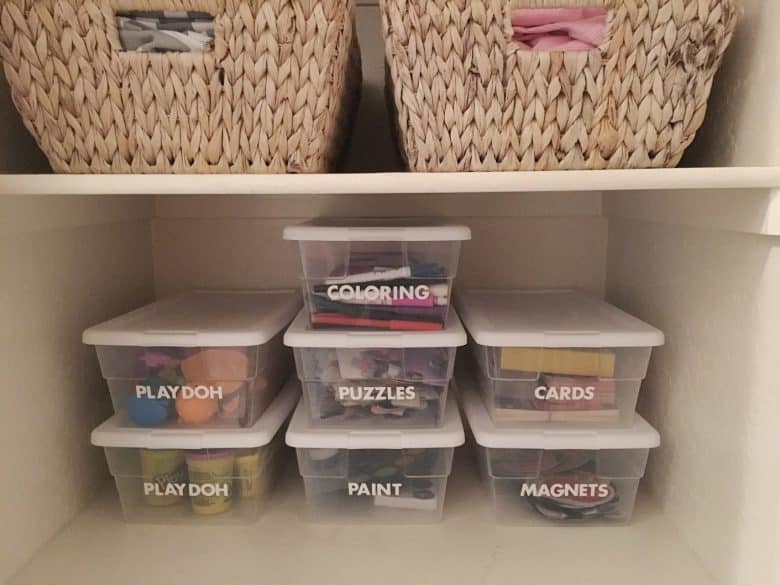 I even use these babies in the garage. These two store power drill accessories and miscellaneous hand tools.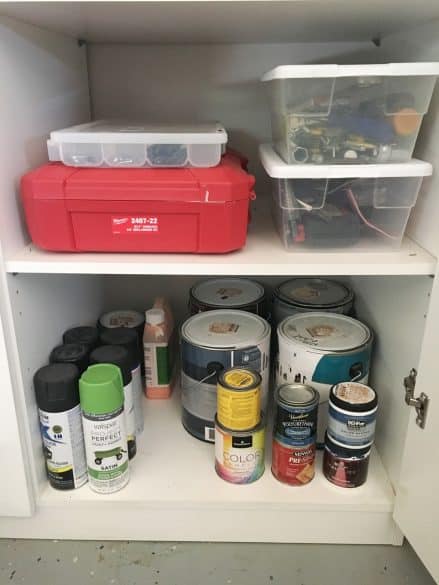 If you've ever Googled organizational inspiration, chances are you've seen these versatile bins all over the place. They have endless uses. I've rounded up some of my favorite examples.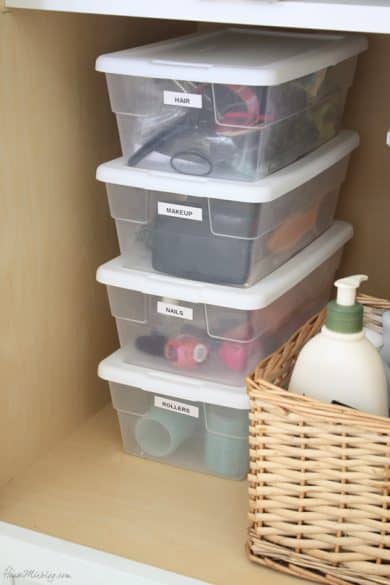 Under the bathroom sink by House Mix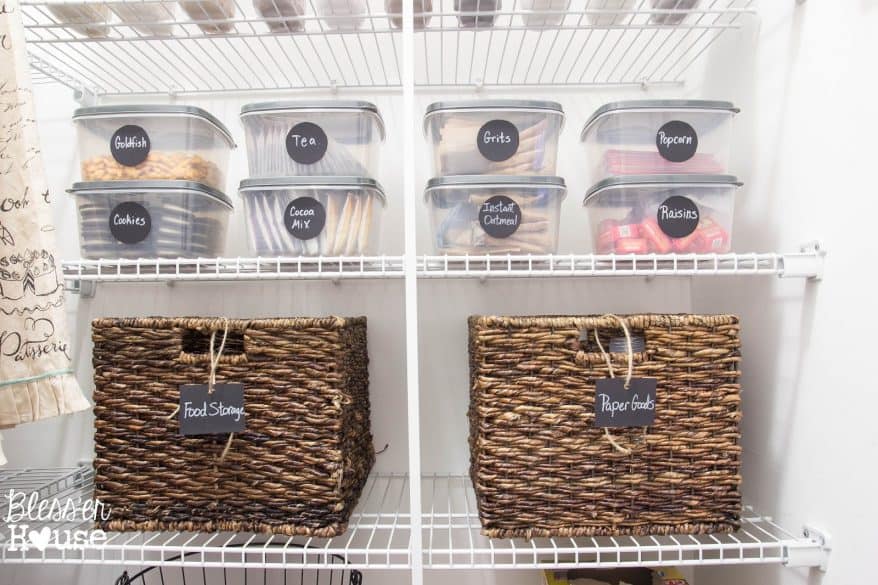 In the pantry by Blesser House
Shoe organization by The Home Edit
Toys and diapers by The Home Edit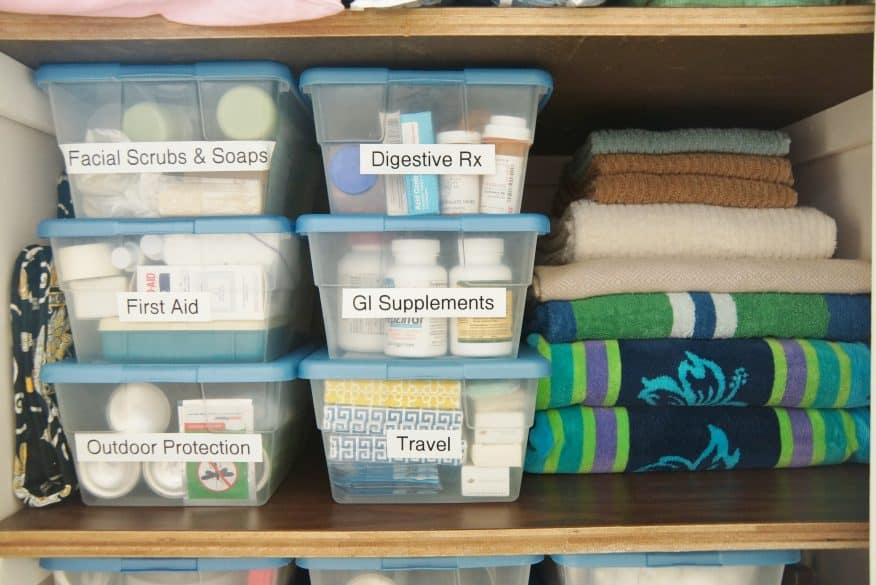 First aid and medication supplies by Heart Work Organizing