November is right around the corner, and it's almost time to switch our focus from candy and costumes to turkeys and pumpkin pie! But November isn't just about stuffing our faces with delicious food! It's about celebrating all we have been given with thankfulness and giving.
There are several ways you can incorporate thankfulness and giving into your family's routine throughout the month of November. Involving your kids in these activities is a great way to teach them about being in service to others, while also having them spend time reflecting on all their blessings.
Here are several ways to incorporate thankfulness and giving this November.
Have a thankful pumpkin.
This post may contain affiliate links. As an Amazon Associate I earn from qualifying purchases. For more information, see our disclosure.
This is one of my favorite things to do with my boys each November. When you buy your pumpkins for carving, grab an extra one. Then, starting on November 1st, start sharing with your family the things you are thankful for. We do this as a family each night we sit down to dinner together.
Each person says one thing they are thankful for and writes it on the pumpkin with a permanent marker. It can be silly or serious, but it is good for all of us to take those moments to count our blessings. And if you forget to buy an extra real pumpkin, no worries. Just draw a large pumpkin on a piece of paper, hang it on the wall next to your table, and write your blessings on that each night.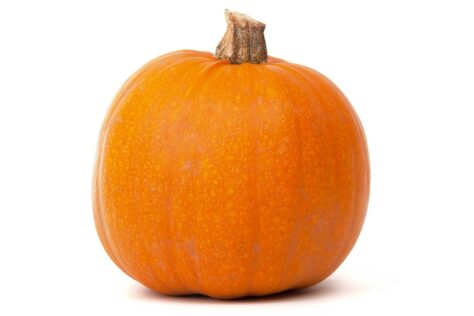 Deliver homemade treats to neighbors' mailboxes.
Bust out your favorite cookie recipe and have the kids help you make some treats for the neighbors. If you have little kids that can't really help you in the baking process, you can still have them help you decorate. Find a turkey or pumpkin shaped cookie cutout and make sugar cookies. They will love helping you frost them and adding the sprinkles.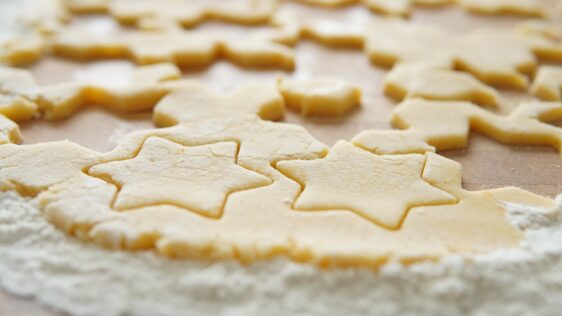 Make a holiday wreath and hang it on your neighbor's door.
This can be Thanksgiving themed if you want to do this activity toward the beginning of the month or holiday themed or winter-themed if it is toward the end of the month. Need an idea? Check out Pinterest for inspiration.
Here is also a link to clothespin wreaths you can tailor for each holiday.
Help neighbors with outside chores.
Raking leaves and doing yard-clean up can be difficult for a lot of people, especially elderly folks. Offer to pitch in and help them with this task. Or if you live in a colder climate and you get an early winter storm, surprise your neighbors by shoveling their sidewalk or driveway. If your kids are old enough to hold a rake or shovel they can pitch in, too!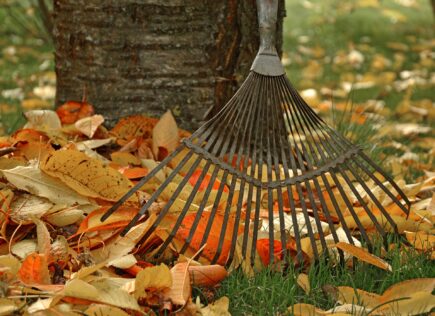 Donate toys and games to kids in need.
Have your kids go through their toys and each choose a few (or more) toys to donate to a community organization or shelter. Chances are likely they will come across toys that haven't been played with in months. This is great activity to do this time of year anyways, because it will clear up some space for any new toys they receive over the holidays.
Bring treats to first responders.
These folks work so hard and often are working over the holidays and can't be with their families. Visit your local police or fire station and surprise these hard-working men and women with some goodies! Probably best for these to be store-bought so an ingredient list is available to anyone with food allergies.
Make cards or visit residents in your local nursing home.
Many of these residents might not have any family living close enough to visit on a regular basis. Any thoughtful gesture on your part is so appreciated by the residents and staff.
Write teachers a special note.
Teachers are some of the hardest working people I know and often don't get the credit they deserve. Take the time to write your kids' teacher a note thanking them for all they do. If your kids are old enough to write their own notes, even better!
Adopt a family from the tree of sharing.
Towards the end of November, many churches and other organizations start preparing for the holiday season by asking for toy donations through trees of sharing or toy drives. Toys for Tots is another well-known organization that accepts toys for those families in need. Involve your kids in the purchase of these gifts. It's a great way to start a conversation about those in need, even at young age.
Donate time/supplies to a local animal shelter.
Shelters often get overlooked this time of year, with families getting busy with holiday events. Many shelters rely heavily on volunteers and donations to help their shelters run smoothly. From walking dogs to helping clean pens, there are always lots of opportunities to lend a helping hand.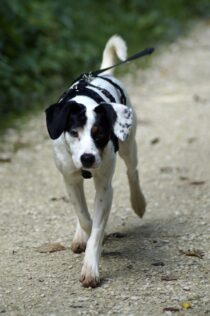 Volunteer serving meals to the homeless.
This is a great activity if you have older kids. Your family is able to tangibly help serve a need for those less fortunate and can open the door for many important conversations with your kids.
If you have older kids, they can offer babysitting services for free.
What parent wouldn't love some free babysitting services, especially around this busy time of year? This can be a true blessing, especially for a single parent, or a mom or dad with littles who rarely get some time alone!
Leave a treat for the mailman.
Slip a sweet surprise inside your mailbox for your mailman to find, with a short thank you note. The holiday season is always an especially busy time for these hardworking folks.
Collect food for food banks.
Many school and club organizations collect food this time of year for local food banks. But even if your kids aren't involved in a food drive with their school or club, you can still do this on your own as a family. Choose a local food bank or organization and spend an afternoon walking around your neighborhood asking for food donations.
I hope this list gives you a few ideas to make this November a time for your family to have thankfulness and giving to bless others. Happy Thanksgiving!