Hello friends! Just wanted to share a quick DIY project I tackled a few months ago. I was in desperate need to organize my jewelry after my toddler got into my jewelry box and tangled everything up! I realized my necklaces needed to move to higher ground, so here's a quick idea on organizing and storing jewelry.
First, I took a thrift store frame and spray-painted it black. I covered it with thin batting and fabric. I then screwed in these little hooks I picked up at Target.
These hooks are sold just about everywhere and come in several different finishes. They have gold, sliver, white, and a really fun dark bronze color. All different sizes too.
Next hang up your jewelry!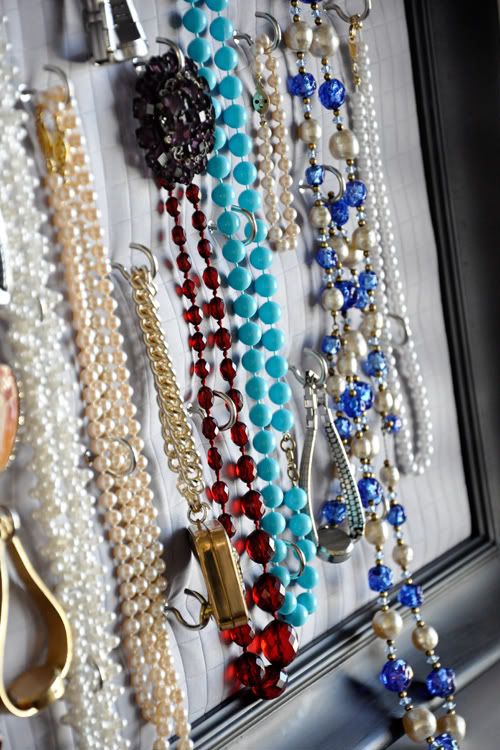 I spread out my jewelry first to get and idea of how I wanted to stagger my hooks. Mine are about three inches apart.
This hangs in my master bedroom closet, up high where no little hands can get it! I can always add more hooks down the road.
That's it! A very quick DIY that looks great and functions well for storing some of your favorite treasures.