Get this tortellini soup recipe on the table for dinner in just 20 minutes!
Years ago, before the internet, I had a 3 ring binder that I kept all my favorite recipes in. To this day, I still use the binder! Little by little, I'm digitizing all my favorites here.
This post may contain affiliate links. As an Amazon Associate I earn from qualifying purchases. For more information, see our disclosure.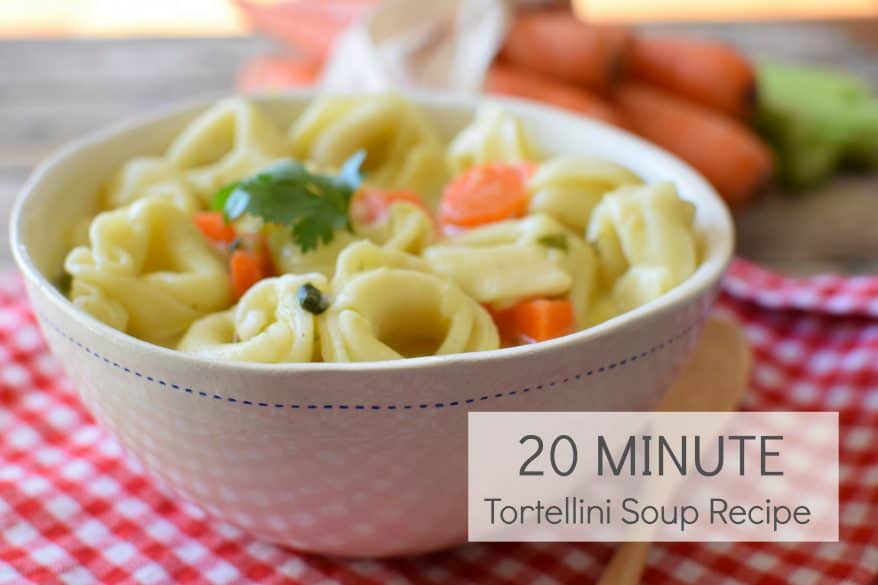 I'm starting my digitizing project with dinners, because we are still on our 30 day – no sugar challenge! What I REALLY want to blog about is cookies. But I will refrain. The sugar challenge for me personally is going great! In fact, I'm seriously thinking of trying this for a year. I'm in the middle of the book, Food Junkies, and loving it! It's making me painfully aware of the subtle addiction I have to foods with sugar. And the fact that it's not my fault! When I eat processed sugars, I just want more, to the point that I get sick! When I avoid it altogether, the cravings literally go away. And while I am still in the honeymoon period, where my willpower is the strongest, I also haven't been confronted with temptation yet! That is when the true test will begin.
My kids LOVE this tortellini soup. We prefer to purchase a fresh package of it from Costco, but it can be SO PRICEY. A more affordable alternative is little frozen 10 ounce bags at the regular grocery store. Sometimes, these will go on sale for as little as $1!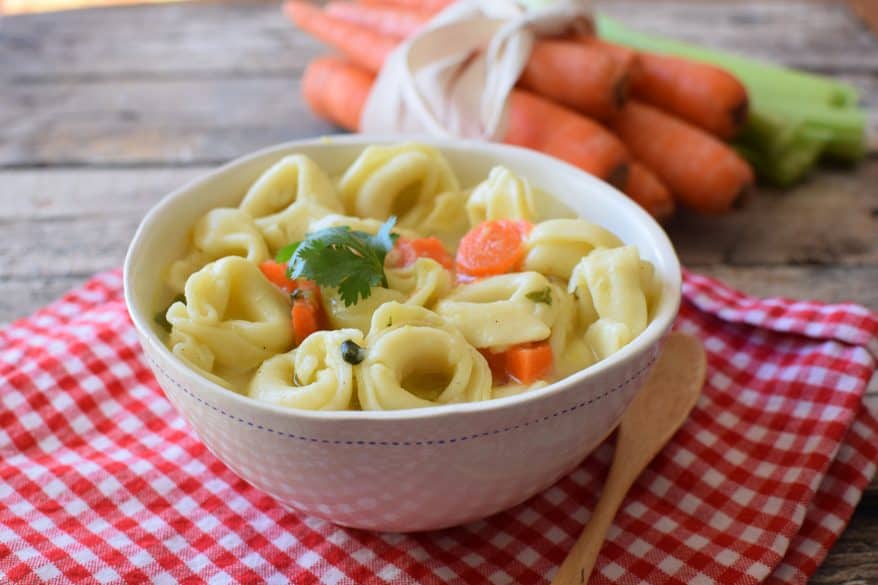 Adding carrots, onion, and celery boosts the nutrients, and gets you more, filling soup! You can for sure get away with doubling the veggies and get double the soup!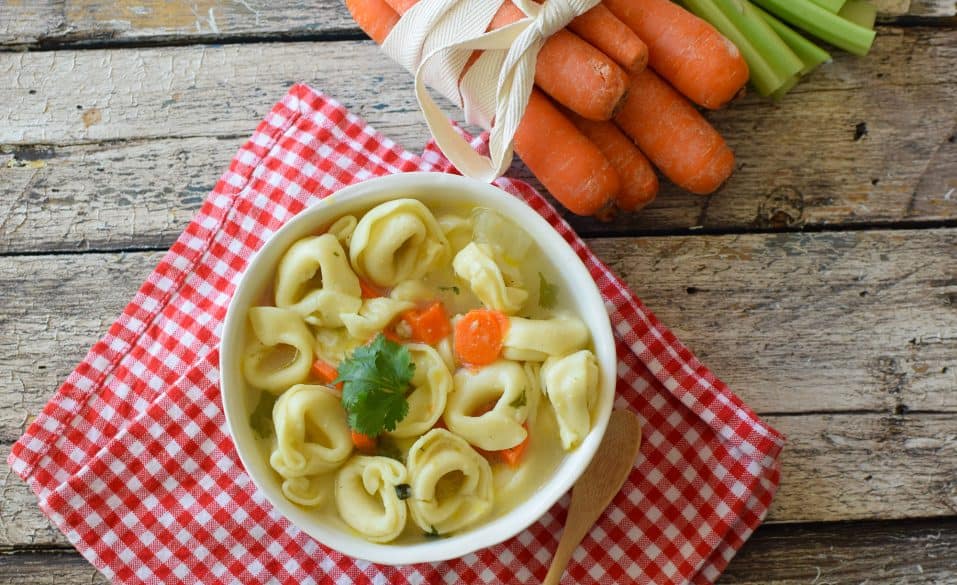 Add parmesan and some homemade bread and dinner is ready!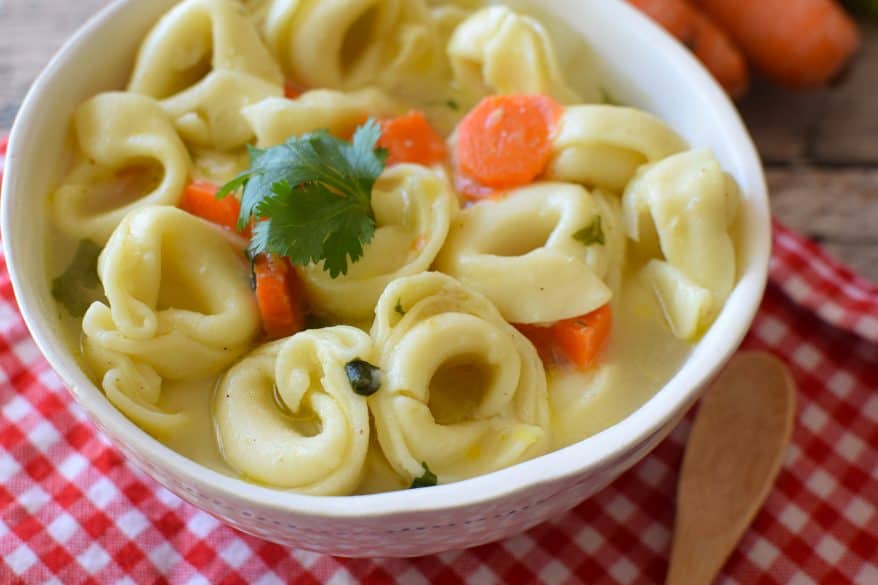 TORTELLINI SOUP RECIPE
1 stick of butter
1/2 onion, chopped
3 stalks celery, chopped
4 medium carrots, chopped
2 cloves garlic, chopped
60 ounces broth
3/4 teaspoon nutmeg
1 bunch cilantro, chopped
2 cups water
24 ounces frozen or fresh tortellini
Grated Parmesan cheese
Using a large pot, melt butter. Chop veggies and add to butter to saute for 5 minutes. Add broth and water. Bring to a boil. Turn down to a simmer for 5 more minutes until carrots are cooked. Add nutmeg, cilantro, and tortellini. Cook for at least 10 minutes. Feel free to cook as long as you want on simmer. Sprinkle Parmesan cheese on top.