Getting your family out the door on time in the morning can feel like a real task. No matter how early you get up, it never quite feels like everything gets done in the morning. However, there are a few chores to do before bed the night before to make your mornings much easier.
Meal Prep
This post may contain affiliate links. As an Amazon Associate I earn from qualifying purchases. For more information, see our disclosure.
Preparing both breakfast and lunch for the entire family before turning in for the night will help cut down on morning stress. Quick, easy meals should be the goal here! Think of dinner meals that can make great leftover lunches for all members of the family (casseroles, protein, etc.) If reheating is an issue, there is also always the old standby of bagged lunches as well.
For breakfast, offer one or two simple choices for everyone. This can be as simple as putting out cereal boxes on the counter or preparing overnight oats for your family to grab. Save the bigger breakfast meals (pancakes, eggs, etc.) for the weekends when you will have more time to cook.
Java Get Going
The first thing many of us do when we get up is to reach for a cup of coffee. For many, this can be a process that takes up useful time we could be doing other things. The best thing to do is to get your coffee pot ready ready to go the night before.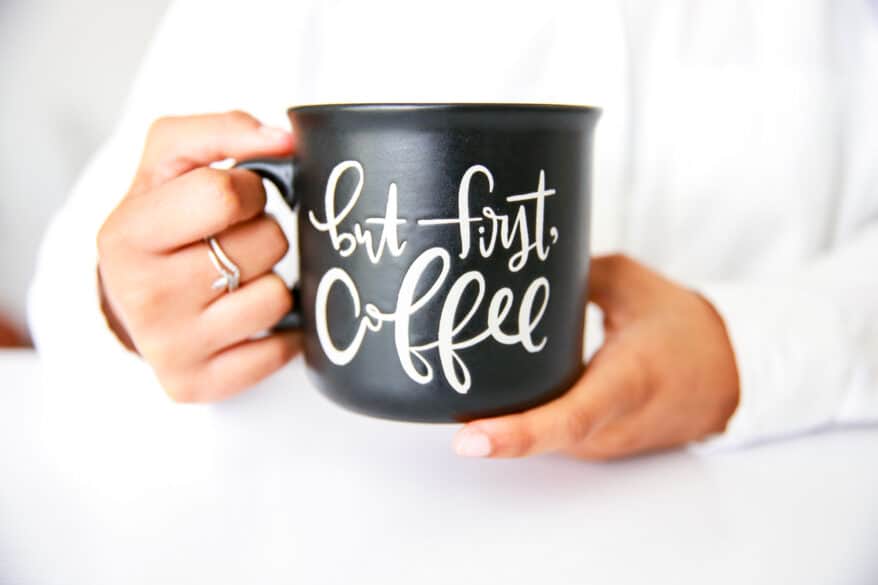 By doing this, all you should have to do is hit brew. If iced coffee is your thing, then get that ready to go and in the fridge, too. Another perk of making your own coffee at home you can save money and time by stopping for a pricey one.
Tidy Up
Do a sweep through the house quickly and pickup any toys, clothes and other wrongly placed items. This will not only create more orderliness, but it will ease your to-do list in the morning.
Additionally, by putting items back to where they came from, they can be more readily found if needed in the morning. Encourage your family to help with this task as well! This is one of the easiest chores to do before bed!
Get Prepared
Make sure that your kiddos have everything they will need for their day before you head in. Check out backpacks to make sure everyone has their homework, supplies and sports gear.
Another idea is to encourage everyone in the family to layout their outfits for the next day. Picking out clothes ahead of time allows everyone to find the clothes they actually want to wear and not just what's available. This will also prevent any kind of problems with finding clothing hurriedly in the morning.
Clear the Sink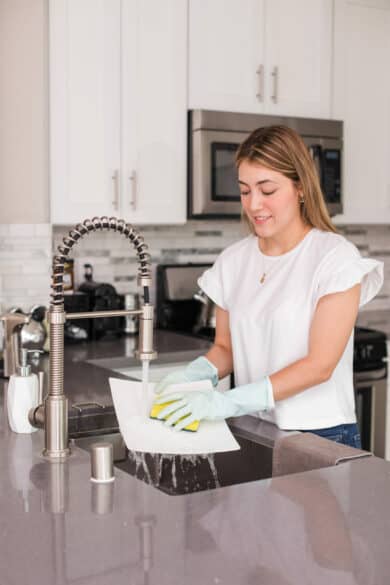 Never leave the sink full of dishes before going to bed. This will create anxiety in the morning and will only get worse once breakfast dishes get added.
Whether you load the dishwasher or do them by hand, getting the dishes done will make the morning easier. If you don't want to tackle this alone, ask a member of the family to dry while you wash.
Doing just a few chores at night before bed can have a huge impact on how your mornings go! Everyone is more likely to be on time when trying to get out the door. And you won't lose precious time searching for a pair of matching socks!