There are two main causes of clutter:
New items coming in

Current items that don't have a "home"
Let's deal with the first one:
New Items Coming In
This post may contain affiliate links. As an Amazon Associate I earn from qualifying purchases. For more information, see our disclosure.
Whether you like it or not, new items are entering your home on a daily basis. If you don't immediately deal with these items, they will start to pile up and become a source of clutter! Here are some categories for the types of clutter that are coming in and some suggestions for what to do with them. Remember, the sooner you deal with these the better!
MAIL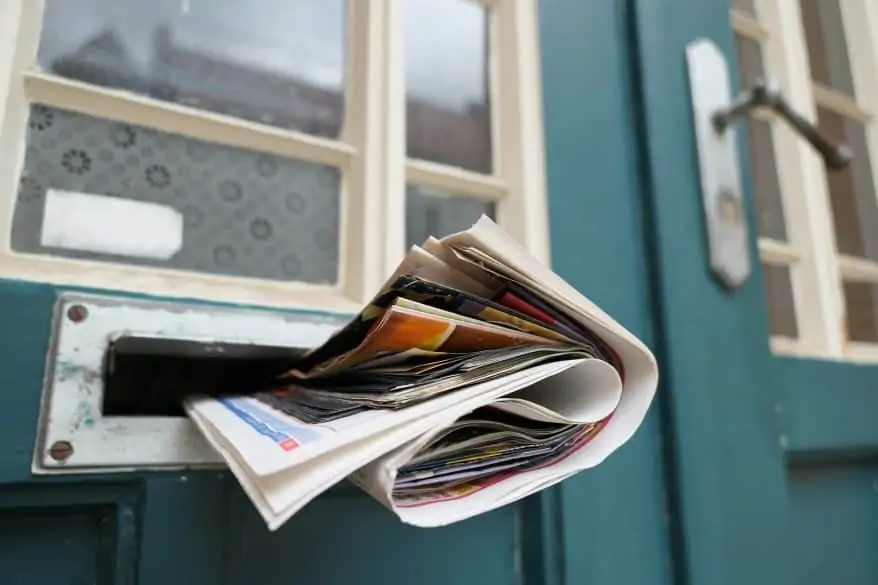 Mail is one of the biggest causes of clutter! It never stops coming! It can pile up and you run the risk of losing important bills and notices if you don't have a system in place. Bring your mail in every day and sort it as soon as you get it. Have a recycling bin and a paper shredded in the same room that you sort the mail so you can get rid of junk immediately. Have a designated place for bills and mail that need to be dealt with later.
SCHOOL PAPERWORK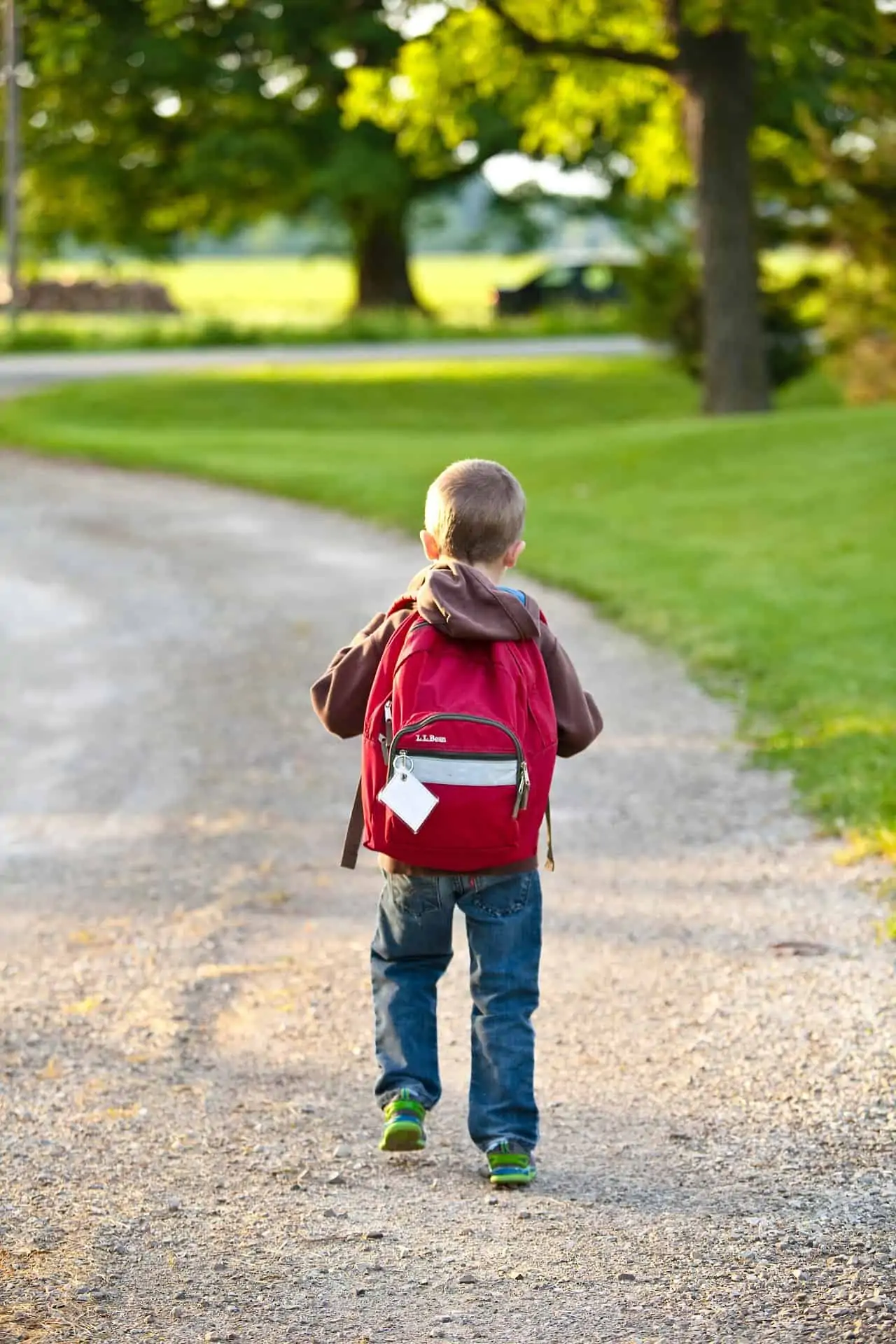 If you have kids in the home, you have paperwork and art projects coming into the home daily! Go through the backpacks as soon as your kids come in the door. Recycle any paperwork they don't need, and deal with any permission slips or reminders by filling out paperwork and putting back in the school bag, or by adding important dates to your calendar and recycling reminders. Display or store any artwork or report cards you want to save. If your kids are older, get them in the habit of doing this clean-out daily so the clutter doesn't pile up.
SHOES, BAGS, COATS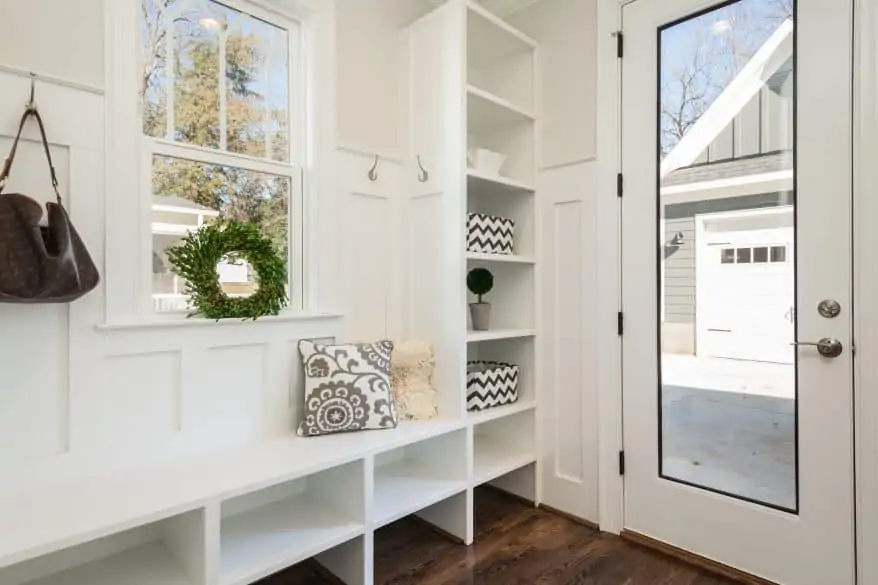 A big cause of clutter in my family of 6, is the amount of coats, shoes, sunglasses, keys, school bags, and activity bags we have. Find a space in your garage, front hall, or laundry room and add hooks, shoe bins, and shelves to keep these items in check.
PARTY FAVORS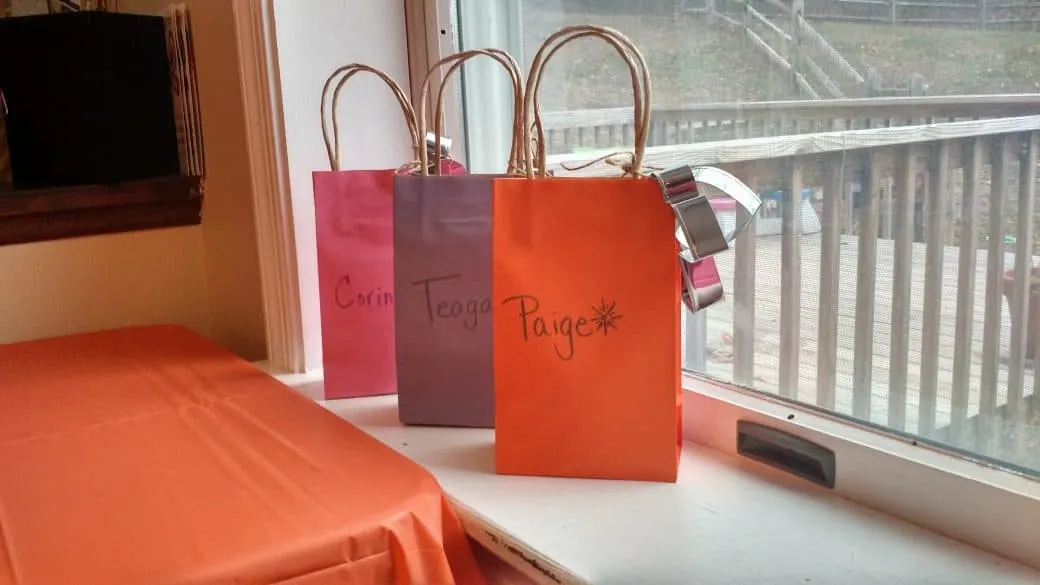 It may seem silly that party favors has it's very own category. But if I had a nickel for every bouncy ball, temporary tattoo, or plastic slinky I found in a given day, I'd be a very rich woman. When your child brings the party bag home, (or after they get bored with it), grab it and make some decisions. For the things you will keep, store these items with similar toys. For example: stickers with the arts and crafts, pencils at the homework station, etc… Keep a bin handy for teachers who are looking for treats for their prize bin, or a bag for donation and toss the rest in there.
The second cause of clutter?
Current Items That Don't Have a "Home"
If you find you are constantly shifting certain items around in your home, it's probably because they don't have a designated "home." It's time to decide where these items will be stored when not in use-but don't get hung up on finding the perfect place. Just pick a place and make sure it gets back there at the end of the day. If you find a better spot later, change it's home.
Now that everything has a home, be sure to return all your things to their homes at the end of the day! It's easy to get the kids involved too! Have everyone take a room or a section of the house and get to work. Set a timer to see how fast you all can get it done. Another idea is to make a rule that this needs to be accomplished before they can do a preferred task. Soon this will be part of the daily routine and your home will be clutter-free by the end of the day.
Still feeling a little overwhelmed? Find a daily checklist to keep the clutter under control here.