The holidays are just around the corner and it's time to get a head start on your gifting. Not sure what to buy? Give the gift of organization this Christmas.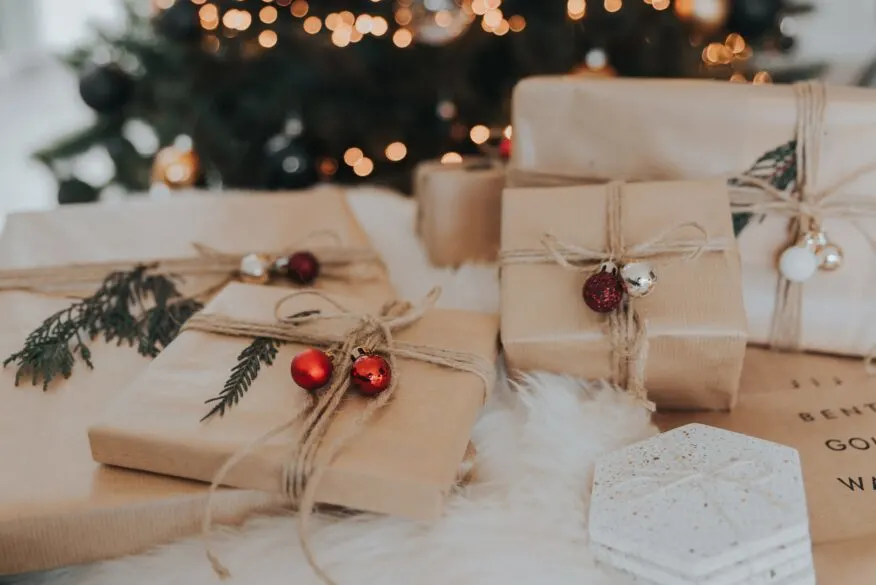 Christmas Gifts that Help Organize
Some years it's hard to decide what to get for everyone on your list. So this year why not go with a theme. An organization theme!
This post may contain affiliate links. As an Amazon Associate I earn from qualifying purchases. For more information, see our disclosure.
I have searched far and wide (on Amazon) to bring you a list of truly fabulous gifts that will help everyone in your life get organized this Christmas and be filled with Christmas cheer.
Mini Label Maker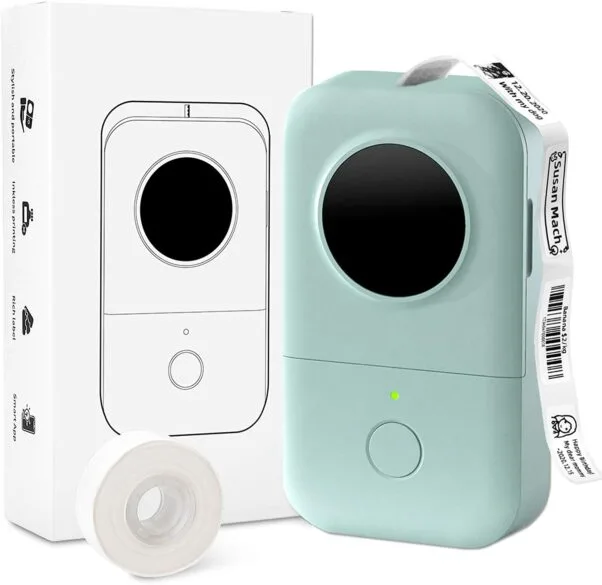 For starters it just looks adorable. It comes in green (though I think it looks baby blue), white or pink. It works through bluetooth with an app on your phone.
This mini label maker is also inkless. That's right my friends…INKLESS. Instead it uses thermal label technology. Mind blowing.
How awesome of an organizational Christmas gift would this be for anyone in your life. Not only can you make labels on it but it can print little name tags or addresses or quotes. The options are endless.
Gripstics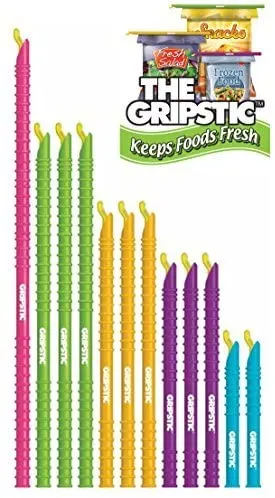 These Gripstics are Ah-Mazing for organizing and resealing your food bags. Like your bagged chips, rice or popcorn.
They are fabulous for keeping the air out and keeping your food fresh. The variety of sizes come in super handy and the green and pink colored lengths fit on all your oversized Costco bags.
Organizing Notepad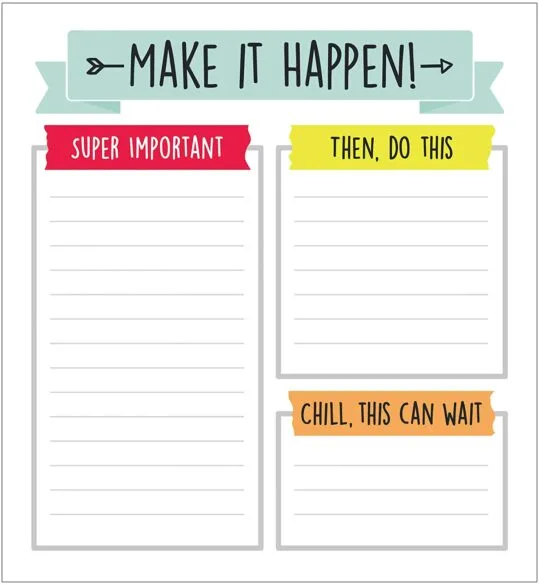 It's a fun way to get your day organized and a great gift for any age. Whether you use it organize your chores, homework, errands or work this list notepad is awesome.
It comes with 50 sheets and its size is 5.57″x6.25″. Perfect for helping you decide what's most important in a day and what can wait.
Electronic Organizer Bag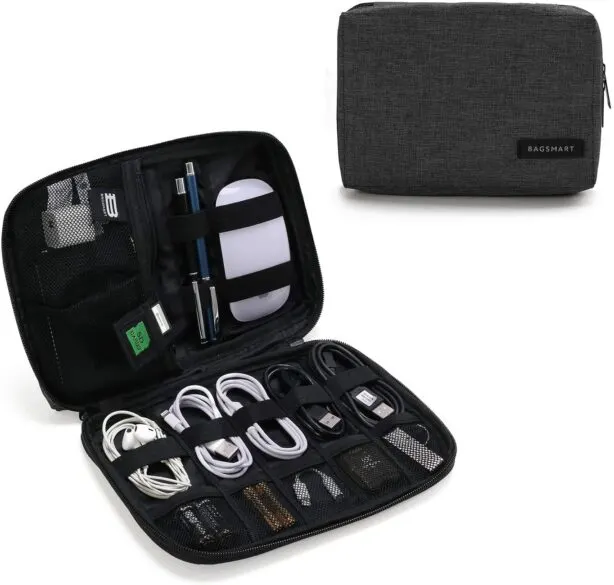 I have a bag I use for my electronics, but its more like a pencil bag from elementary school that I shove all my tangled cords into.
I would LOVE to get this organizing gift for Christmas. It has a place for ALL the things. Cords, batteries, mouse, pens and blocks.
Then it zips up and everything stays right where it belongs. Perfect for traveling.
A Travel Map
And speaking of traveling, how about this scratch off travel map?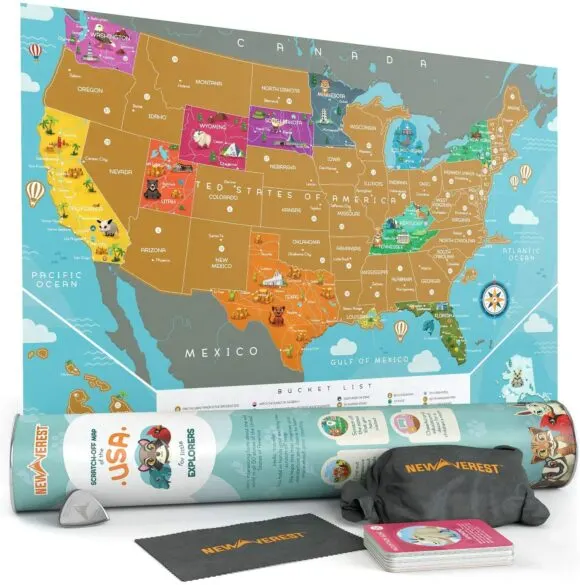 It's sort of a way to journal and keep track of all your adventures and where you have been.
You could scratch off a whole state at a time or just the portion of the state that was visited.
It's fun and bright for kids but would be a great organizational Christmas gift for adults as well.
Collapsible Measuring Cups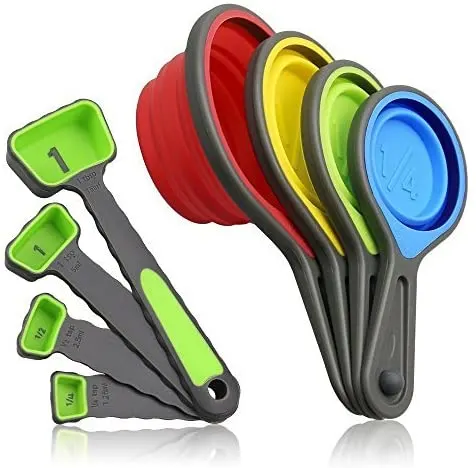 First of all I am loving the bright colors these measuring cups come in. Plus, not only do you get the cups themselves, but also the spoons.
If there is a baker or cook on your Christmas list than these cups would be such a fun thing to get them. Either to add to what they already have or to replace their old cups with the broken handles (is that just me or do other people have broken handle cups?).
The idea that they collapse and save so much space is organizational genius!
Baby Clothes Dividers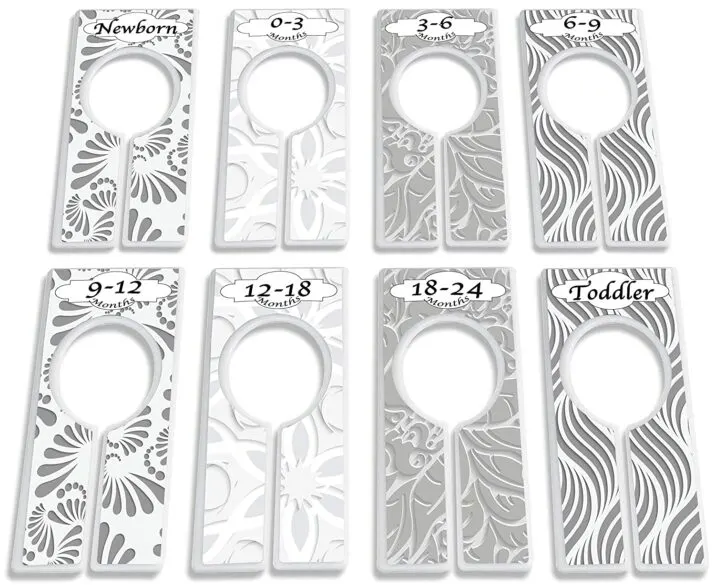 If you have a gift to give to an expectant mother or someone with a baby then these baby clothes dividers may just be the thing for you.
When my kids were babies I would often find a brand new outfit in their drawer only to realize it was already too small.
These dividers would be such a visually simple way to keep all the sizes organized when they are babies and growing so fast.
Document Organizer Bag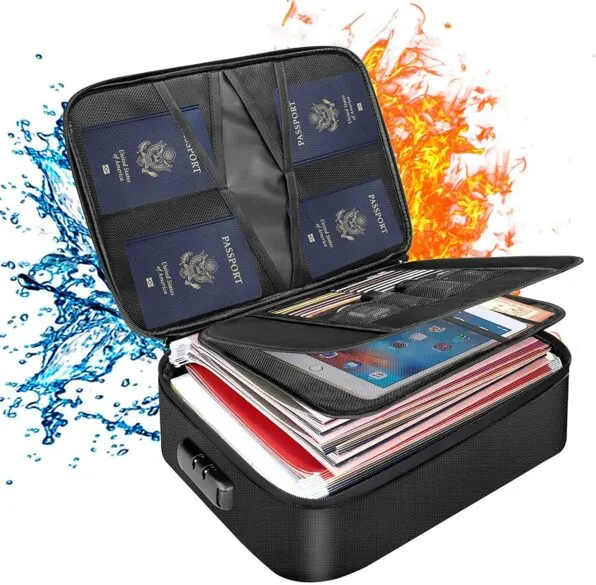 We all have those really important documents that we need to keep safe and that are a hassle to replace. Think passport, birth certificate, social security card or adoption papers.
So why not give the gift of a document bag. Not only does this bag have an organized place for each item to be stored but it's also fireproof and water resistant.
Adults on your shopping list will be thrilled to have a safe way to organize and store their documents.
Rubberband Holder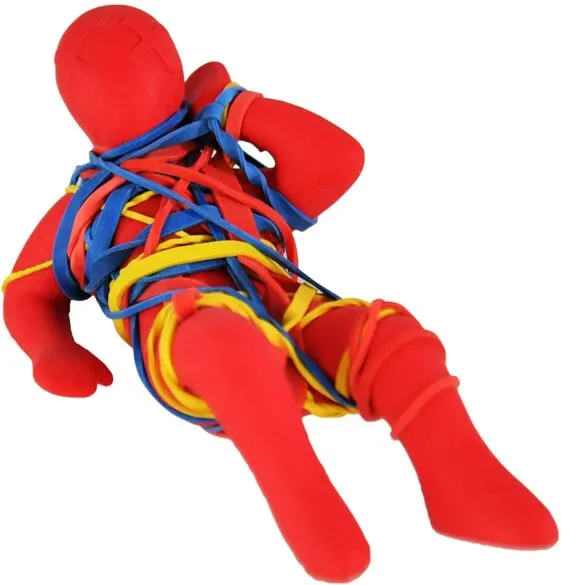 This Mummy rubber band holder cracks me up. It's a super practical organizational gift but it's also super fun.
So often there are rubber bands scattered everywhere in the junk drawer. Now they can be hooked on the mummy.
This makes the rubber bands super easy to find and keeps them all organized together. This would also be a fun white elephant gift.
Power Strip
I know what you are thinking. That a power strip is a LAME gift. Well, just check out this power strip…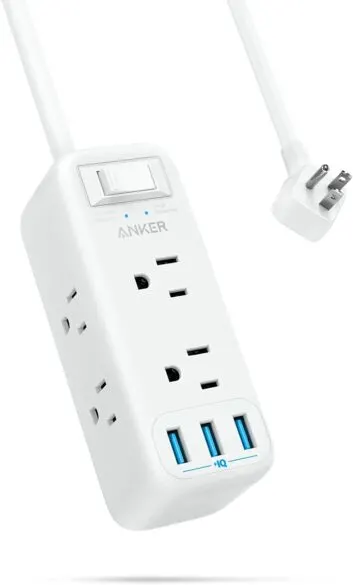 This bad boy comes with 6 outlets and 3 USB outlets. That's up to 9 things that can be plugged in at the same time! It also comes with a 6ft long cord. What a great gift for someone to be able to organize all the things that need charging at night into one space.
Of course it also comes with a built in surge protector and it also comes with an adhesive pad so you can attach it to a surface. This would be great for adults and teens alike so everyone can be a little more organized.
Reusable Write on Labels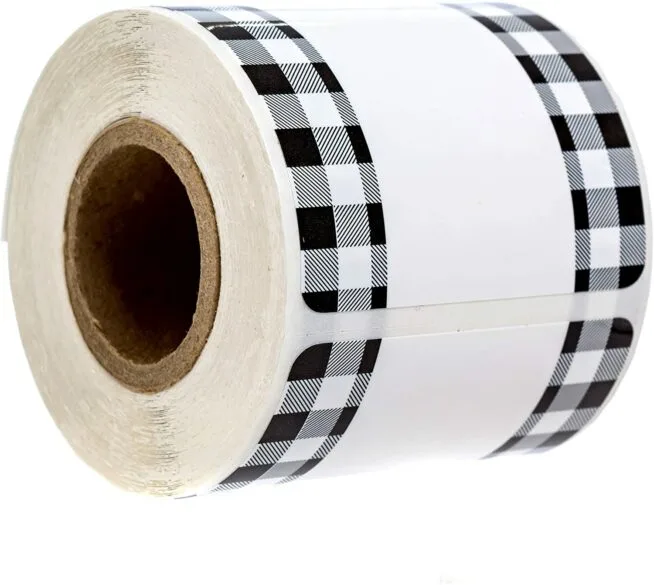 First off the word reusable says it all to me. Anything that can be reused and not wasted is a win.
Second, you can use these things for anything and everything. Label jars of food or storage containers. You could label your leftovers. Or bins in your pantry.
Lastly, they are awesome because your options are endless on what you can label and then stick them again to something else and label that.
Whether you love Christmas shopping or you loathe it, these Christmas gifts will be a hit for everyone on your list. So what are you waiting for, get a jump on your Christmas shopping by giving the gift of organization this Christmas.