The month of October has been insane at our house. On October 2, we found out about a job offer on the other side of the country. We were in South Carolina and needed to be in Idaho in four days. We worked tirelessly that evening and all day Saturday (we were so lucky to have help from members of our church, we couldn't have done it without them).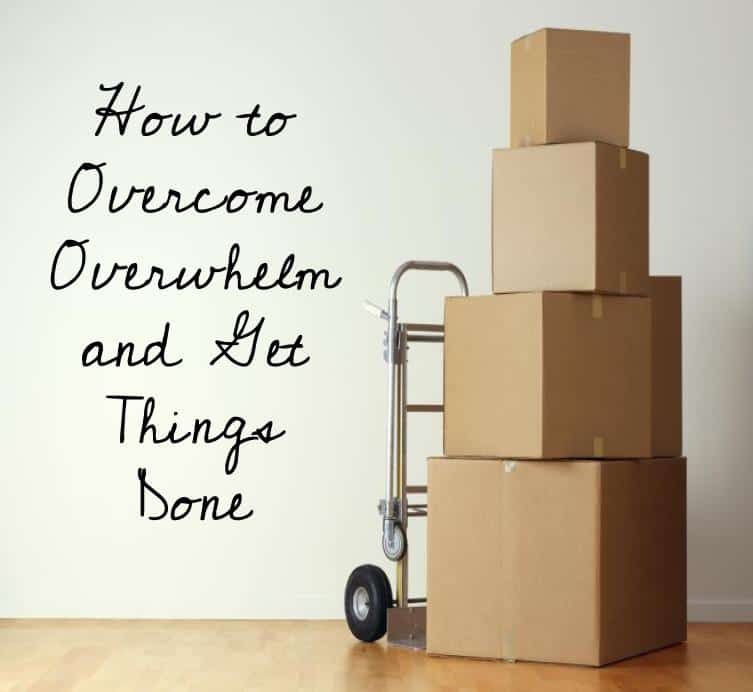 By Sunday morning, our U-Haul was packed, our second car was loaded on to a trailer and we were on the road; my husband driving the moving truck and towing our car while I followed in our other car. We drove 37 hours in 3 days and arrived in Idaho on October 6. It. was. madness.
I found myself (more than once) teetering on the edge of a complete emotional meltdown. How were we going to make this happen? I was coping with this sudden, extreme change in my life and trying to hold it together. Fast forward to Tuesday afternoon: we arrived exhausted and began unloading the truck up to our third floor apartment. We were (again) so blessed to have family there to help us. I don't know how (or if) we would have been able to do it without them. After everything was unloaded and everyone had gone home, I found myself alone in our apartment with boxes piled high around me. I was completely and utterly overwhelmed.
My husband started work the next day and I was left with the responsibility of unpacking. I am hesitant (and embarrassed) to admit that we were not very organized in the whole moving process. We had packed so quickly that most of the boxes were not labeled and most of them were a mix of items from different rooms. In one box I found silverware, a coat, soap, and a plethora of other random items. Fail! I have a laundry list of what I would do differently if we had to do the move over again, but I had to deal with the mess I had.
So, if you find yourself attempting a gargantuan task (one that may not have gone as smoothly as you would have hoped), I hope these tips will help you get through. These don't only apply to moving!
Give yourself time to process the task at hand. Depending on your timeline, this period of time can be seconds, minutes, or (in my case) hours. Allow yourself to feel what you're feeling. Once you can pinpoint what's specifically overwhelming you about your task, you'll be better able to address the issue and move past it. For me, I was feeling pressure to unpack quickly and have everything in its perfect place. I wanted everything done in one day and to put things away in a functional, organized, and livable way the first time. These expectations were INSANE. I decided that it would be easier to get things put away in a general area, and then fine tune later.
Develop a realistic timeline to complete your task. My get-it-all-done-in-one-day mentality was crippling me. I was so overwhelmed by the enormity of the task that I wasted a lot of time just staring at the mess or distracting myself with other tasks that weren't a priority. The more time passed, the harder it was for me to get to work. Funny how that works. I wasn't really on much of a time crunch, but I was eager to get our home in order so we could relax. I prioritized the areas in the order I wanted them done so our home would be as functional as possible while I worked.
Reach out to someone who will support you. This may seem like a fluffy tip that you could just skip over, but it honestly made all the difference for me. Ideally, this person (or people) will be able to validate your concerns while also giving you tough love to get going. Verbalizing your hang-ups will help you generate solutions. Once you gain momentum, check in with your support person and report your honest progress. This will keep you on track and keep your spirits up!
Break the project down into tiny, minuscule tasks that you can finish. I have a tendency to start a task and get distracted by something else, leaving a trail of unfinished projects behind me. Being aware of this and really focusing in on one task helped me make real, visible progress sooner which helped me feel less overwhelmed. This meant finding a home for one individual item at a time. I dumped out a box on the floor and sorted the contents into categories (kitchen, bathroom, bedroom, etc.). Once I had things sorted, I focused on one pile until it was done.
Designate times for breaks and decide on a stopping point (and stick to it)! If your task will span over several hours or more than one day, set time for breaks and an "end point" for each day. Ideally, this will be a time of day rather than a completion of a specific task. Sometimes a small task takes longer than you think it will. By giving yourself time to recharge and relax, you'll be fresh and ready to tackle your project with tenacity the next day. There's no need to make yourself miserable by working round the clock if you don't have to. I kept my sanity by allowing myself to hit the gym each morning for an hour, take a break for lunch and an episode of Castle, and stopping for the day around 8:00pm. Your need for breaks will depend on your emotional state and circumstances, but be sure to at least give yourself enough time for adequate sleep and regular meals. You won't be useful if you're burnt out!
Keep on keeping on! This sounds silly and I'm sort of hesitant to write it, but it was really crucial for me to have this mantra running through my mind. While it may seem that you aren't getting anywhere, any effort is progress toward your goal. If you continue to work toward your goal, you will get there eventually and it will be worth it! You've got this!
I hope you find these helpful next time you're swamped with an overwhelming task. Please share any additional tips you have for overcoming overwhelm!