Time to give your kitchen a thorough cleaning? Check out our step by step guide for cleaning your kitchen without missing a thing! Before you get started, be sure to get your copy of our free printable listing all the steps! Click here to download!
How to Deep Clean The Kitchen
Wondering how to deep clean the kitchen? Between our checklist printable, and this step by step guide, we have you covered.
This post may contain affiliate links. As an Amazon Associate I earn from qualifying purchases. For more information, see our disclosure.
Now, let's teach you how to deep clean the kitchen, step by step!
Clean Inside of Appliances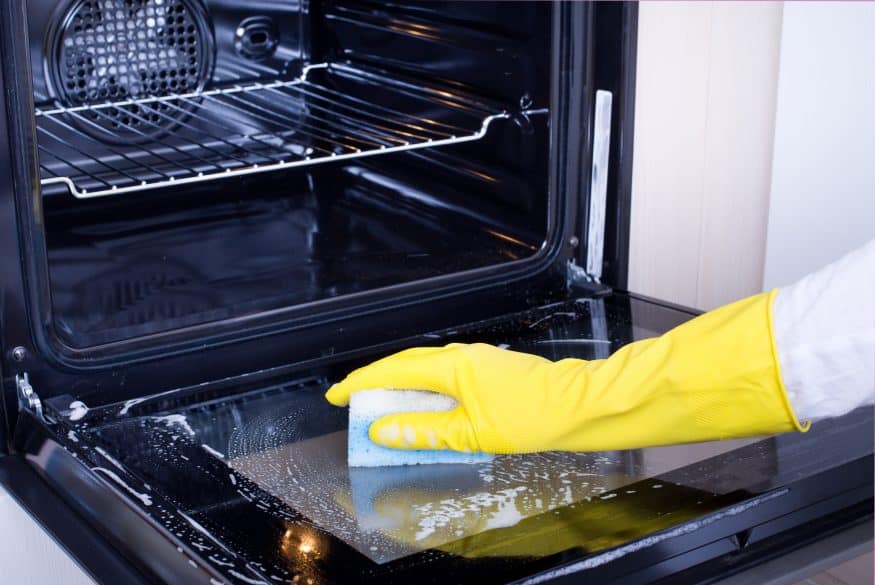 Typically when cleaning, you start at the top and work down. But, when deep cleaning the kitchen, it's important to start with the insides of your appliances. Cleaning the inside of the appliances usually makes a bit of a mess, so it's best to get it over with first.
Take everything out of your fridge and freezer, toss expired food, and thoroughly clean. You'll also want to do a deep clean on the inside of your oven, microwave, and dishwasher. Check out our guide for more information and tips on cleaning your kitchen appliances.
De-Clutter and Clean Cabinets and Drawers
Along with the inside of your appliances, you'll want to clean out the inside of your cabinets and drawers at the beginning of your kitchen deep clean.
De-clutter any plates, cups, appliances, Tupperware, etc.. that you don't need. Use a small vacuum or rag to clean out crumbs and dust, then wipe down with a damp rag.
If you're new to decluttering your kitchen you can learn how to declutter the Kitchen in 4 Simple Steps
De-Clutter and Clean Pantry
If you are lucky enough to have a pantry, it's time to de-clutter and clean it!
Don't miss our Pantry Organization Tips for a Neat Kitchen!
Now that you've taken care of de-cluttering and cleaning appliances, cabinets, drawers, and the pantry, it's time to begin working from the top down.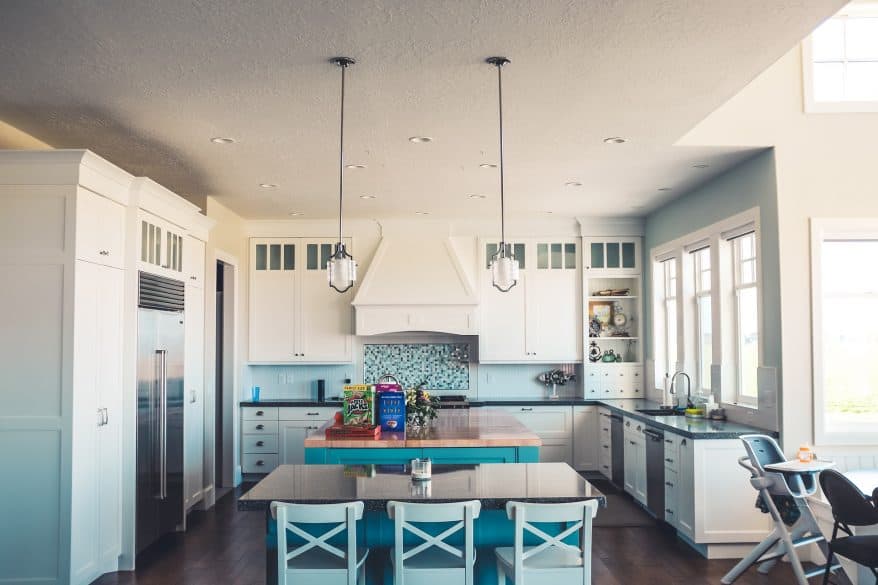 How to Clean a Kitchen Step By Step
Like we said, we like to use the top down method for cleaning our kitchen. This of course may get the floor a little dirty, whic is why we leave it for last.
Yes, you'll be cleaning that floor, so don't worry about the dust and debris that ends up on it.
Now, let's walk through how to clean your kitchen from the top down.
Clean Light Fixture
Dust your light fixture or ceiling fan.
Clean the Walls
Use a duster along the walls paying special attention to the corners where walls meet each other and where the walls meet the ceiling. Dust any artwork on the walls and shelves if you have them. You'll also want to spot clean the walls where there may be handprints or food splatters.
Wipe Down Top of Cabinets
If your cabinets do not have a soffit above them or extend to the ceiling, you'll have some serious dust to tackle up there!
Clean Top and Front of Refrigerator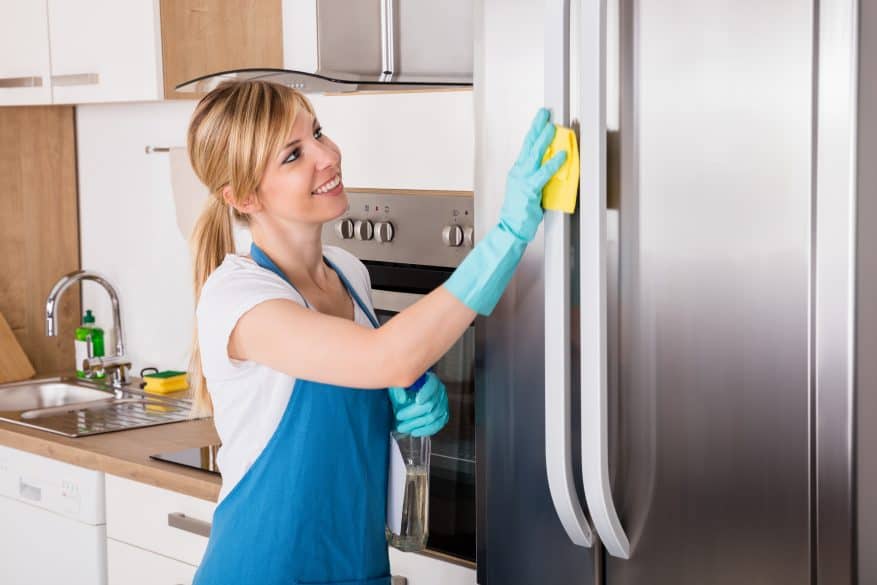 While you have your step stool out, remove items from the top of the refrigerator and give it a good scrub down. While you are at it, clean the front of the fridge.
Clean Upper Cabinet Fronts
Be sure to use only cleaning products recommended by the manufacturer on your cabinet fronts.
Windows
While you are deep cleaning your kitchen, make sure you do a deep clean on your windows. In addition to cleaning the glass, be sure to clean the tracks. If weather permits, pop the screen out and give it a wash and clean the outside of the window as well.
Front of Microwave
The front of the microwave is simple enough to clean with a glass or stainless steel cleaner. But, if your microwave is above your stove, you may need to break out a de-greaser for the top and bottom. This is also the perfect time to clean the exhaust filter on the underside of your microwave.
Backsplash
If you don't have a backsplash, spot clean the walls above your countertops where needed.
Countertops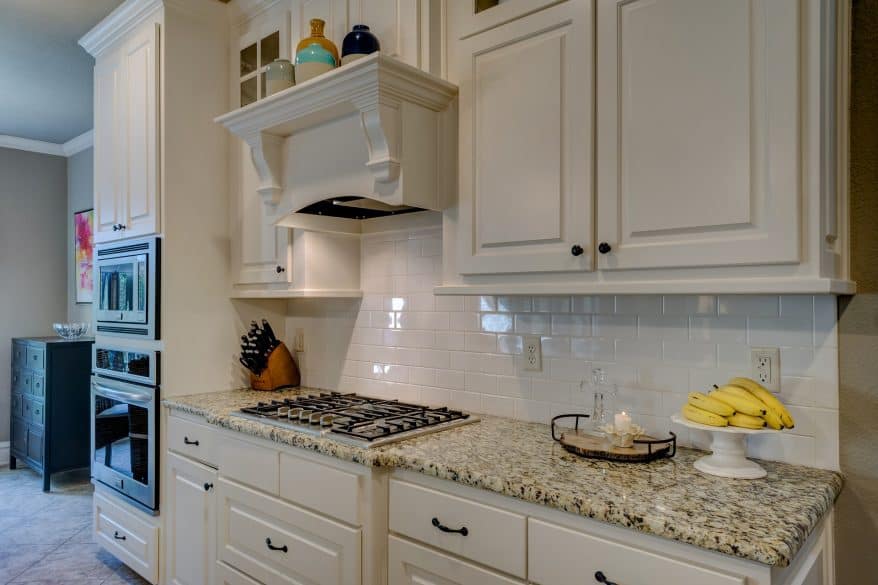 Since your countertops are most likely cleaned every day, they are probably in good shape. But, this is the perfect time to remove all items from the counters and really get into all the corners.
Clean Sink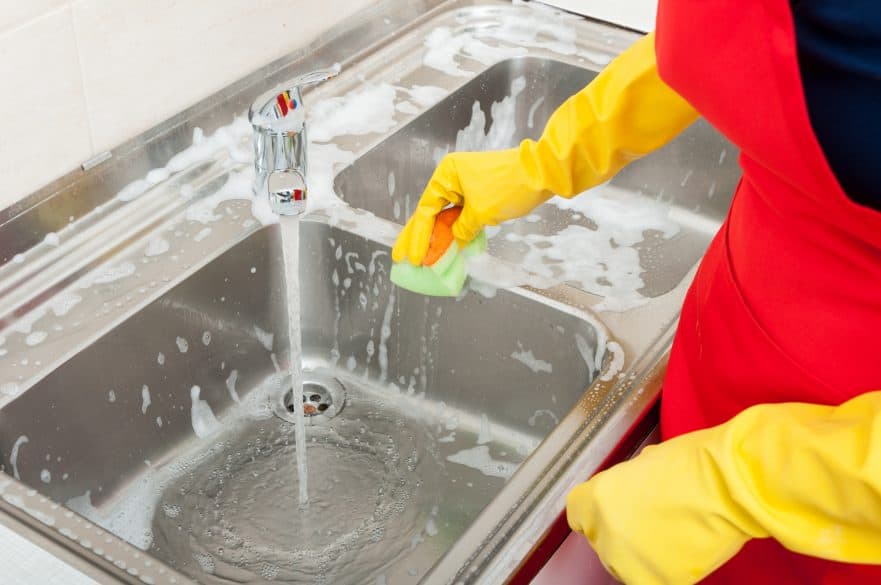 Follow our guide for deep cleaning your sink and garbage disposal.
Stovetop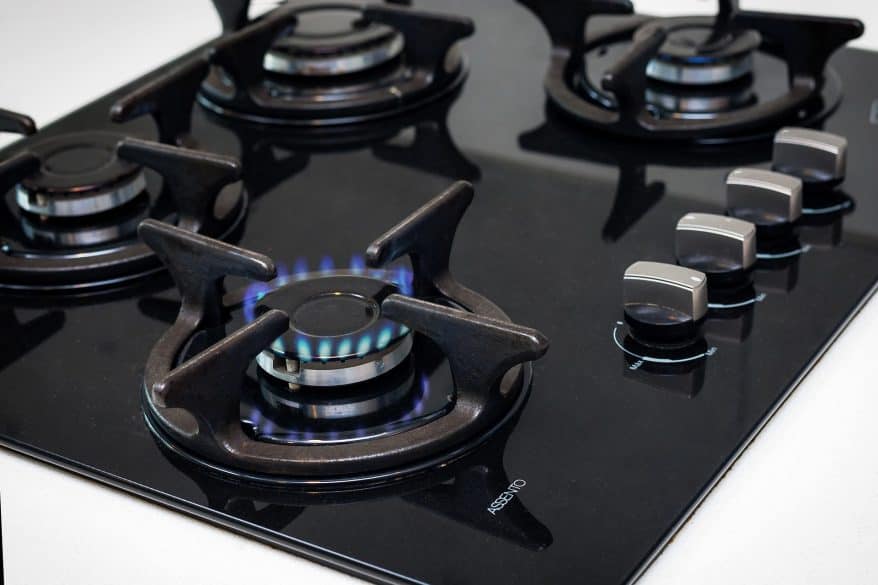 Front of Oven
Like the microwave, the front of the oven can get a greasy build up. If glass cleaner or stainless cleaner isn't cutting it, it may be time to break out the de-greaser.
Clean Front of Dishwasher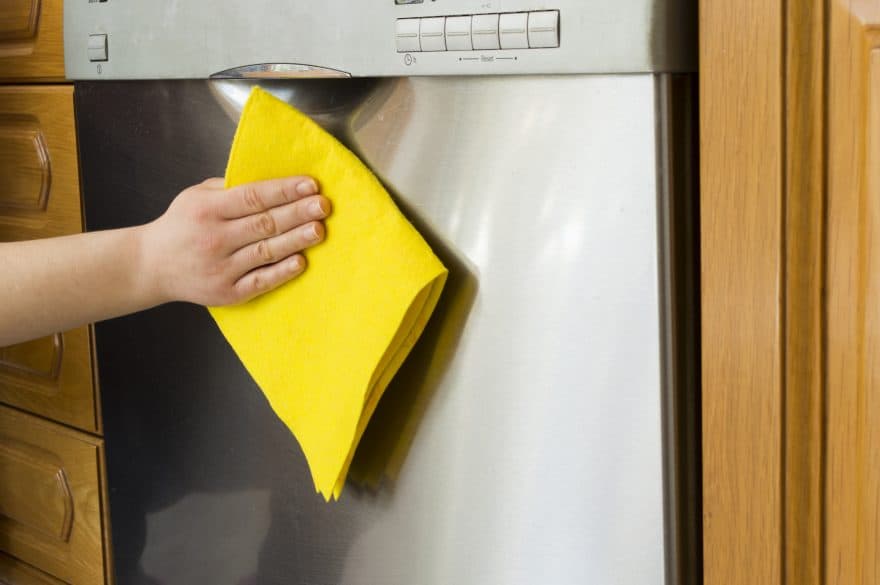 Clean Lower Cabinet Fronts
After cleaning the fronts of your lower cabinets, clean the toe kick molding underneath, where the cabinets connect to the floor.
Kitchen Table
Your kitchen table most likely gets cleaned every day, but since this is a deep clean, you'll want to be a little more thorough. Be sure to wipe down the sides and legs of the table and chairs.
Doors, Woodwork and Moldings
Grab a melamine sponge or a damp rag and wipe down doors, woodwork, and moldings. If you have a high gloss paint on these areas, the dirt should come off fairly easily.
Floors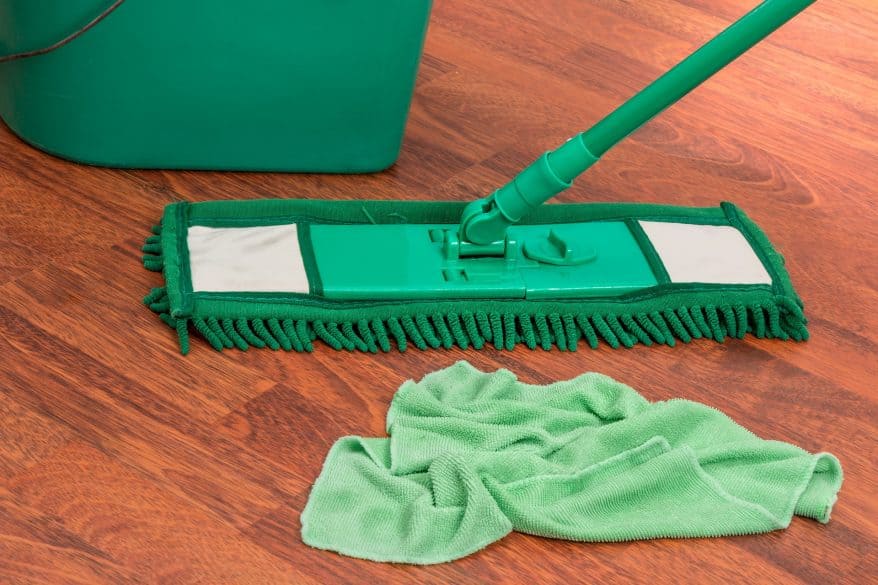 If you have a tile floor, now is a great time to scrub the grout and re-seal.
Trashcan and Recycle Bin
While your floor is drying, take your kitchen trash can and recycle bin outside and give them a good scrub down. Here are a few tips for cleaning your trash can.
Now that you are done, grab a cup of coffee or tea, sit at your table and enjoy the view of a sparkling clean kitchen!