Ready to see my linen closet reveal? (If you didn't see part 1 where I made the $5 towel rods on the door, you can view it here.)
Before I show you the big reveal, I need to show you another project that helped me get my linen closet organized.
I contacted the adorable Shelley over at House of Smiths. I have ordered vinyl through her House of Smiths Design Shop before, and I have never been disappointed. She sent me six super cute labels that are about 3.5×5 inches. The labels specify all the great items we generally put in our linen closet: Bath Towels, Hand Towels, Sheets, Blankets, Pillows, and Toiletries.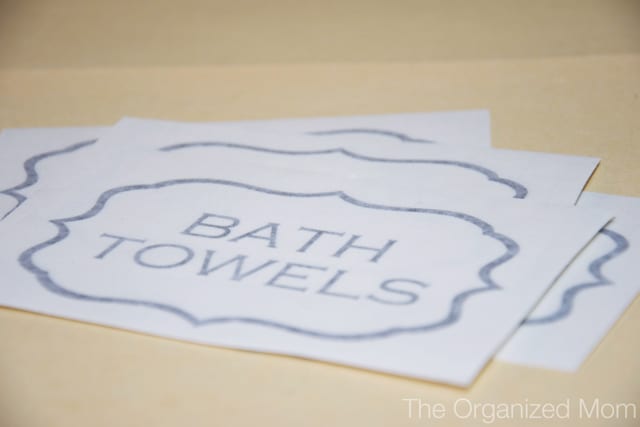 I picked up some craft paint, and my husband cut some masonite board into  pieces for me that were just the right size.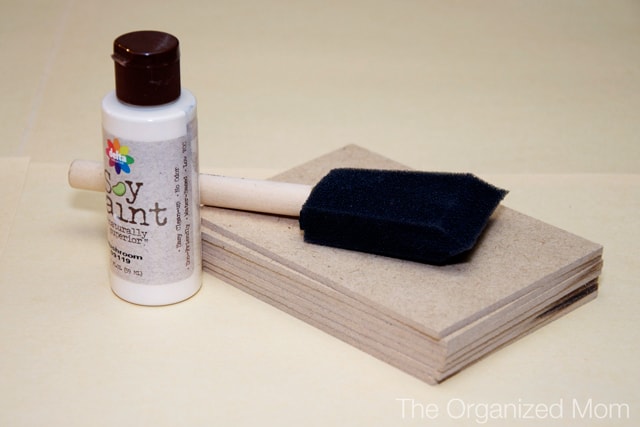 I painted the masonite a couple coats of off-white paint…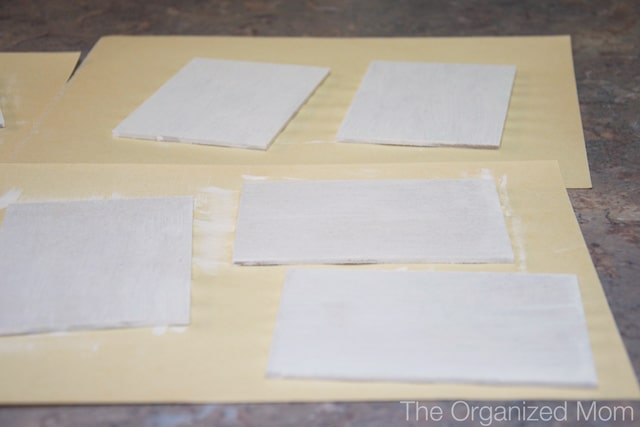 Then I attached the vinyl, and tied it to my shelves!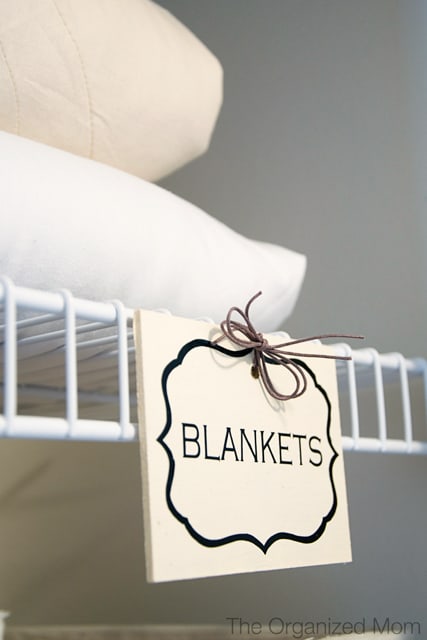 Here's how the closet looks now: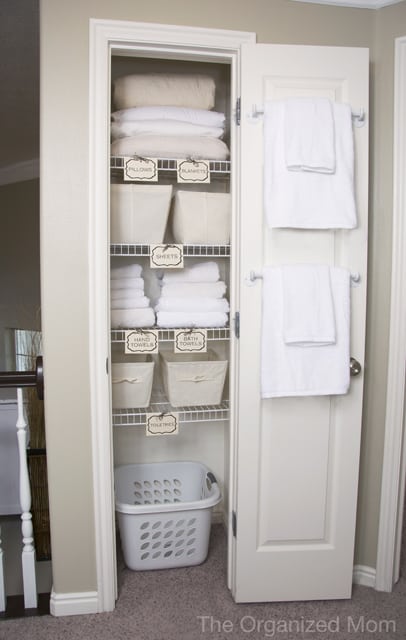 It's such a big difference! I love how these labels turned out. I love that I can move them around, or attach them to my bins if I want to.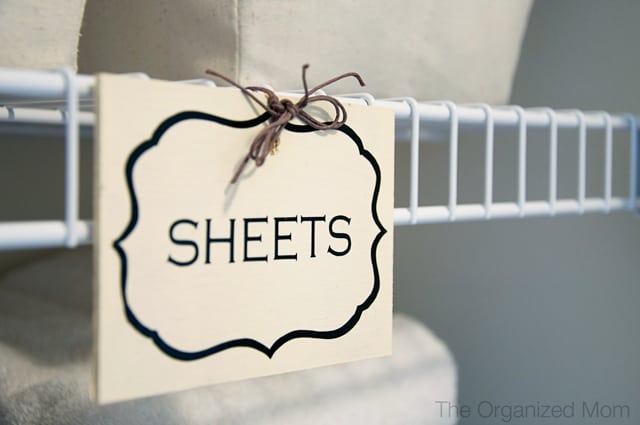 Here's a look at the before again: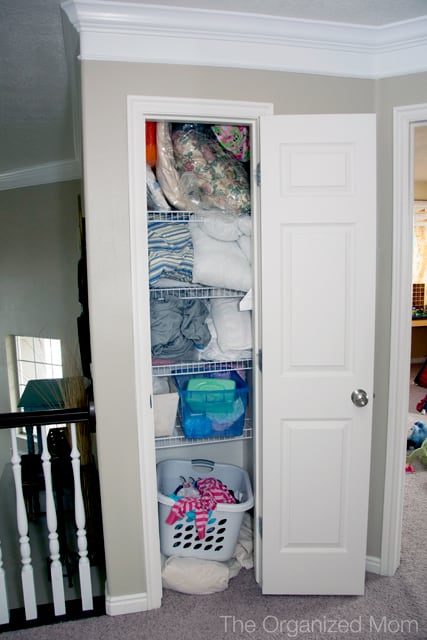 Yikes! So much better now.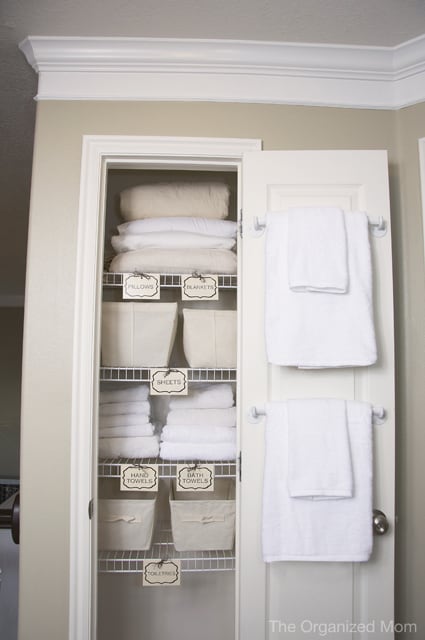 Here's the cool part:  Shelley has listed these labels in her House of Smiths Design Shop so you can do this project too! Go here to purchase the linen closet labels, and go here to view all of the other amazing labels Shelley has designed to help get your home organized.