This two part linen closet makeover will take any closet and turn it into an organized closet! Part 1 is the door rack, then part 2 is the labels and organization!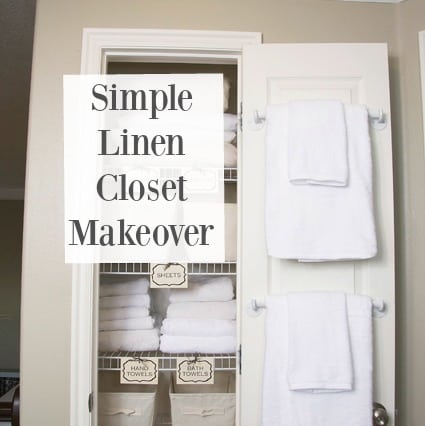 This is my linen closet: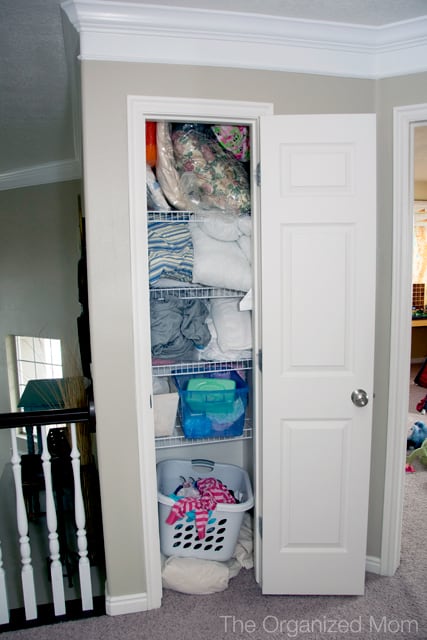 It's itty bitty, and a whole lotta mess. With a little work it has some serious potential. I have a few ideas on how to get this closet back in shape. First, I need some organization.
After a major purge, I got rid of about half of the bedding and old towels that were living here.
The extra blankets that  I wanted to keep, but rarely used, went into space bags under one of my kids beds that had been empty.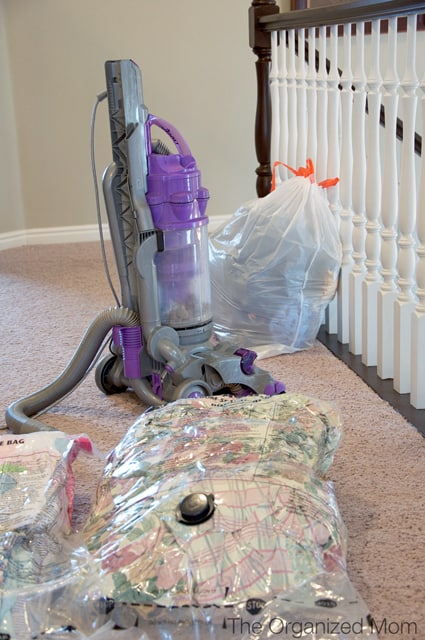 I tend to have a lot of extra towels for guests so I came up with a super cheap way to hang some on the inside of the door.
Now, before I show you what I did, just know, you do not have to be this cheap. 🙂
This is like ultra-cheap. You can splurge and buy real hardware.
To make thrifty towell rods you need the following from Ikea: Set of 2 hooks for 1.99, spray paint (optional), and a strip of wood from the flooring section at Ikea. You could also use a dowel from a hardware store. Whichever is cheaper.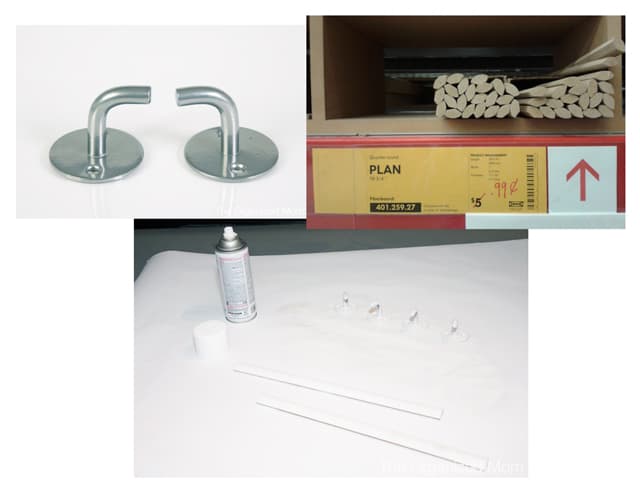 After cutting the wood to size, I spray painted all the pieces white. I wanted the screws to match so here's a cool little spray paint trick…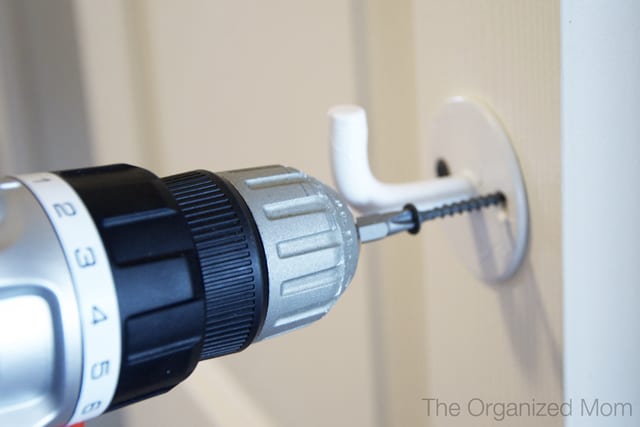 Spray the paint outside on a plastic lid and use a paintbrush to touch up. Work fast, spray paint dries quickly.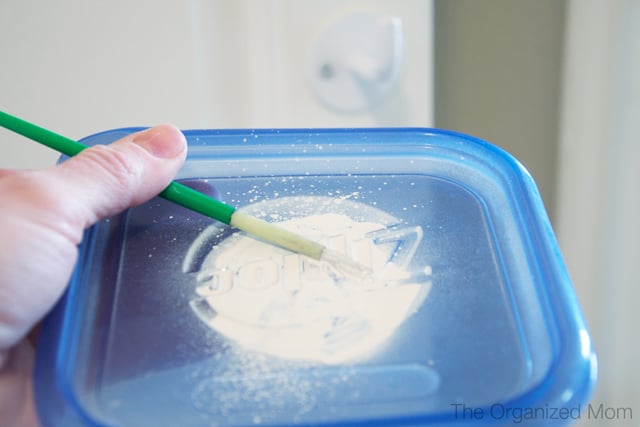 Then I set the wood piece on top of the metal hooks. Since it's going to hold towels it doesn't necessarily need to be held down as longs as it is cut slightly larger than the width of the hooks. I was worried about my kids pulling it down so I used liquid nails and glued the wood to the hooks. Worked like a charm.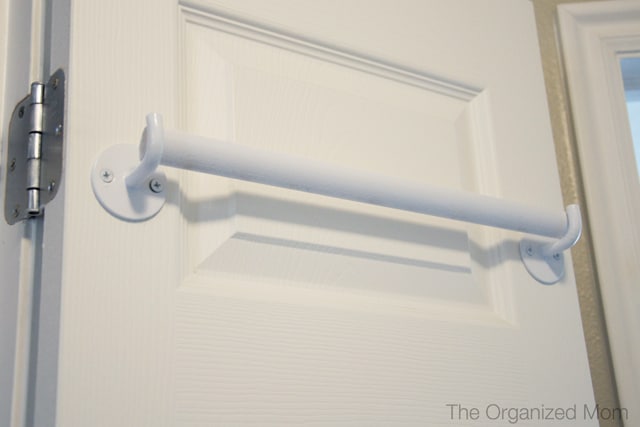 Last step, hang towels! Here's just a peak at how it looks. Not bad for $5 since I already had the paint!