Have you ever experienced this scenario: You've just driven hundreds of miles, finally reaching your destination late at night and all you want to do is get the kids (and yourself) to bed as fast as possible.  You bring in the suitcases and the kids tear into them to look for their pajamas, which happen to all be on the bottom of the suitcase.  In a matter of ten seconds the kids have flung their clothes all over the floor, completely undoing any folding and careful packing you did earlier.  Arg!
            After witnessing this scenario one too many times, I knew I had to rethink how to pack a suitcase for my kids.  Instead of packing all of their items in a lump of each category like 5 shirts, 5 pants, 5 sets of pajamas, etc. I started packing them in order of how they would be used.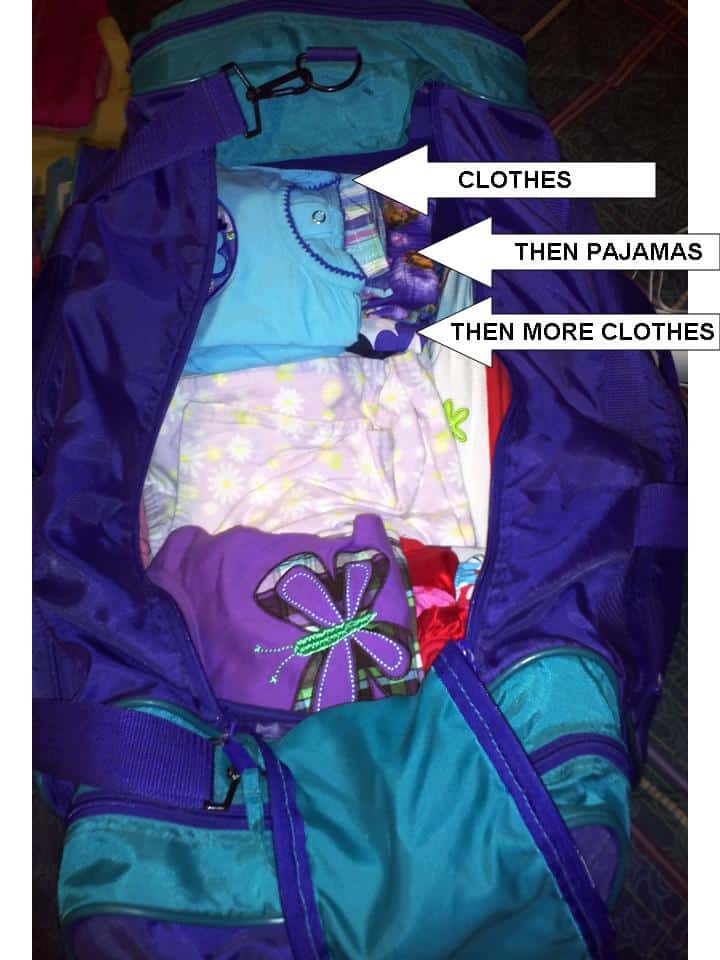 For example: on the bottom I would start with a pair of pants, then the matching shirt and I would even stick a pair of underwear and a pair of socks in the shirt so when they went to get dressed it was all together.  Next I would stack a set of pajamas, then another set of clothes, then pajamas, then more clothes, pajamas, etc.  So when we would get to Grandmas house at midnight their pajamas were right there on top, and when they would go to get dressed in the morning the next thing in the top of the suitcase was their clothing!  It was great!  No more searching for pajamas, no more clothes flung all over, it even took the guess work out of which pocket their socks and underwear were in.
            Now I can pack all four of my kids' clothes for a whole week into one big bag and we have no problem with it getting all messed up.  I liked this system so much that I even pack my own bag this way.  But the very best part of packing this way is the time we save by not wasting it in search of things.  Who wouldn't like more time to have fun on vacation?!
            I wish all of you have the very best time on your vacations this Independence Day!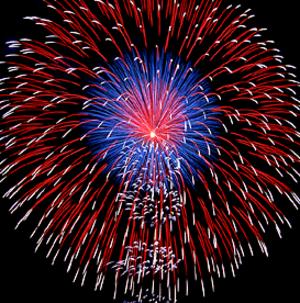 HOORAY FOR THE 4TH OF JULY!!!