If you have a teenager at home this summer, you're probably starting to think about how they will be spending their time for those three months. For younger school age kids, crafts, games, and outings to the park are enough. But your teenager probably has other interests.
Often their interests include social media and electronics. But is that how you want them to spend their summer? Probably not. Or at least not all the time. It's time to come up with a plan. So, check out these summer activities for teens they are sure to love.
Perfect Summer Activities for Teenagers
This post may contain affiliate links. As an Amazon Associate I earn from qualifying purchases. For more information, see our disclosure.
Now let's take a look at some of the best summer activities for teens to keep them happy, healthy, and productive.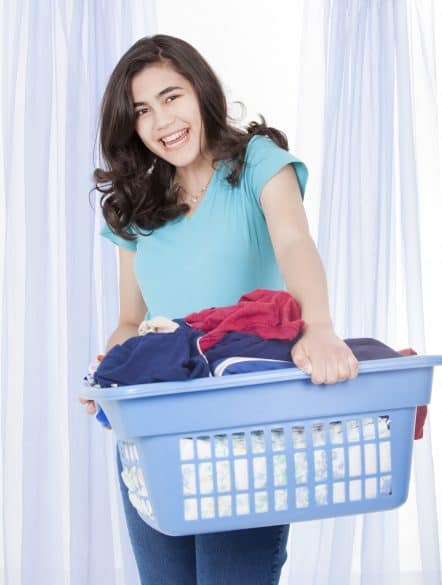 1. Help Around the House
During the school year, most teens are busy with homework and after-school activities. But during the summer, they should have some time available to help out with chores around the house.
This is something to talk to your teen about now at the start of the summer. Make it clear what your expectations are. And find out what jobs they are most interested in taking on.
Cooking dinner for the family is a great way to keep your teenagers busy this summer. Assign them one night per week. Let them choose the recipe, do the preparations, maybe even shop if they can drive. And then prepare dinner for the family. This will be a huge relief for parents, especially those that come home from work right at dinner time.
Other ways teenagers can help around the house is to take over lawn care. Or take on special projects like cleaning out closets or organizing the garage. At a minimum, they should be helping out with laundry and cleaning up after themselves during the day.
2. Find a Job
If your teenager is old enough, finding a job is a great way to spend their time this summer. They can learn valuable skills and start building an employment history.
Finding your first job can be challenging, but there are a few places to start the search. Ask around if local farms, fairs, summer camps or other seasonal businesses might be hiring. Or check for opportunities at local restaurants.
Even younger teens can often find jobs through friends and family if they are interested in babysitting or doing yard work. Don't miss our favorite summer jobs for 15 year olds!
Your teenager may not know where to begin the search. While they will need to take some initiative, helping them get started and asking around through your own connections is a nice way to give them a boost in the job search.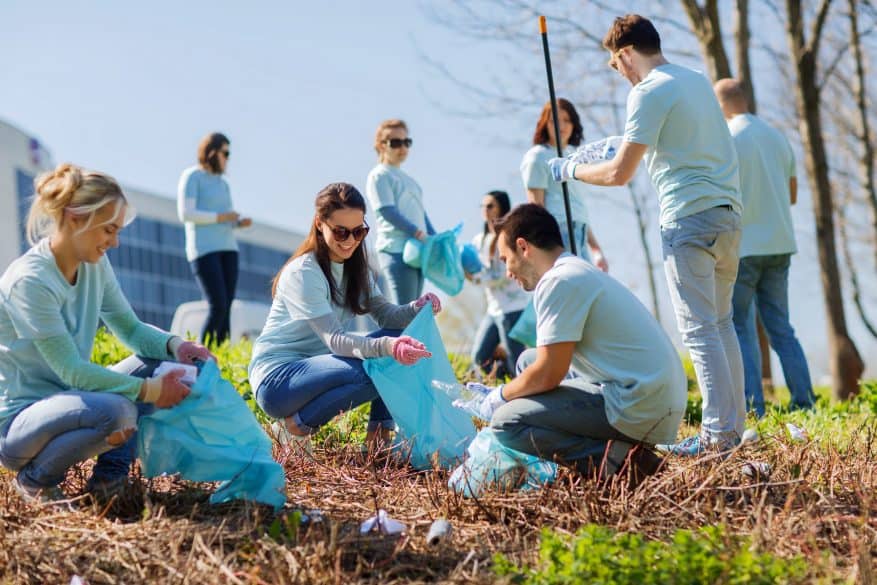 3. Volunteer
Volunteering is an awesome way to keep your teenagers busy this summer. And the benefits can be huge. Giving back to the community feels good. And will help your teenager learn compassion and the satisfaction of helping others.
Volunteering is also a great way to learn new skills. And can be a real resume builder for college or future job searches.
Teaching teenagers respect, kindness and the importance of giving back can be very tricky! All of these are important to teach them during their formative years. One way you can do this while also keeping them busy is through volunteering.
There are many opportunities to give back during the summer! Talk to your teen about what causes are important to them or perhaps an area that interests them for future career possibilities. A simple Google search can pull up names of nursing homes, animal shelters, hospitals, local charities etc that allow people to volunteer their time.
Your local library is also a great place for your teenager to volunteer!
Have your teenager call them up and ask about what is involved to sign up as a volunteer. Perhaps this is something you could even do with them or they could do with a group of friends?
4. Get Active Outside
Summer is a great time to relax but it's also a great time to get active! Chances are you do not want your teenager spending the summer inside on their tablet or video game system. So, encourage them to spend some time outside being physically active.
Check your local community for sports camps or exercise classes that might fit your teen's interests. If they aren't into sports consider starting an exercise program together. Arranging a few family hikes or going on a walk or run with your teenager is a fun way to enjoy the outdoors and spend some time together.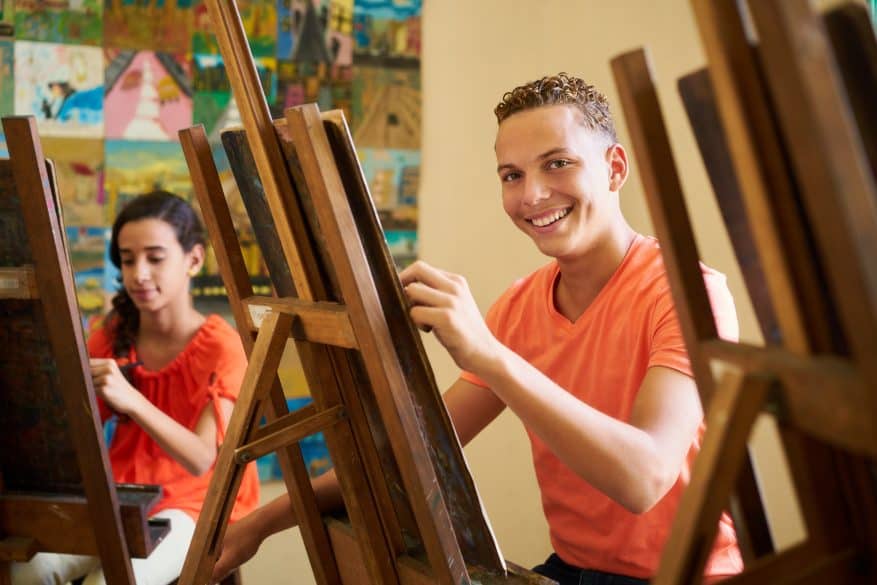 5. Get Creative
Not every summer day will be sunny or appropriate for outside. But that doesn't mean you have to give up on limiting your teenager's screen time. Consider other ways to keep your teenagers busy this summer indoors.
Talk to your teenager about activities that might interest them. Would they like to hit up the local craft store and try some creative projects? Learn to knit? Tie-dye?
Other teens might enjoy reading a stack of books from the library. Some libraries have special summer programming geared towards teenagers. Your teen may also be interested in finding a local class to learn a new skill.
6. Learn Something New
Summer can be a great time for older kids to learn something new. While the idea of learning anything outside of school can sound like a real drag, some kids enjoy learning and are genuinely curious in some topics.
Many workshops, internships and apprenticeships are available for teens to take advantage of. Devoting summer to learn just one skill they can use for the rest of their life will be extremely beneficial. This can be almost anything from learning how to change a flat tire to perfecting a specific craft.
The possibilities are endless and like they always say, "knowledge is power." If your teen is thinking about heading away for college in the next few years, don't miss our guide to chores they should know before they go!
Make it an adventure. Not just a means of keeping them busy. Summer should be fun, after all! Don't forget to reward your teen for a job well done with special experiences they came up with while brainstorming your family's summer bucket list.