Spring birthday party themes are one of my favorite ways to celebrate. I love everything about spring and the fact that the cold winter is behind us.
Spring birthdays have some great benefits, like the opportunity to get outside without the cakes and birthday cupcakes melting, and taking advantage of nice weather!
This post may contain affiliate links. As an Amazon Associate I earn from qualifying purchases. For more information, see our disclosure.

To keep the kiddos occupied, you can include some fun rainbow crafts and activities for them to do. These will even make a great keepsake for them to take home after the party has ended.
For example, you can create this fun rainbow coffee filter project with just a few simple supplies.
Rainbow treats can be served to guests. These rainbow party foods and desserts will be a fun and colorful way to celebrate the special occasion.
Spring Tea Party
We have a whole post all about how to plan a springtime tea party, and it is such a fun theme for little girls!
Butterfly Party Theme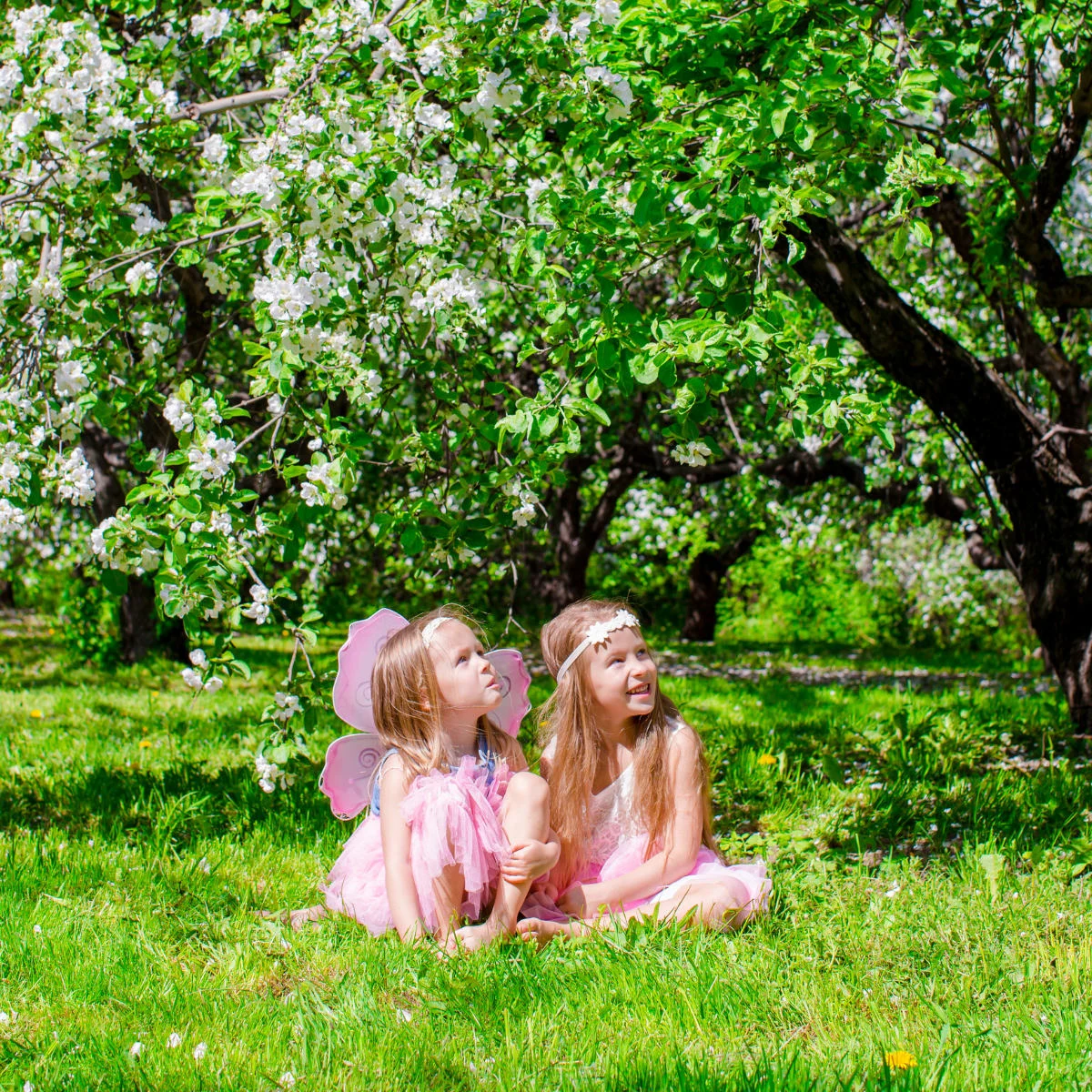 Spring is when the beautiful butterflies come to visit making this a great idea for a spring birthday themed party.
Crafts and foods to go along with your butterfly themed birthday party
Soccer Themed Birthday Party
Stacey, over at The Soccer Mom Blog, shared a fun soccer-themed birthday party setup that I love.
You can easily make some cute soccer-themed party treats and hang up some black and white soccer decorations.
Unicorn Themed Birthday Party
Unicorn parties are so much fun. There are a ton of activities and cute unicorn treats that you can serve.
Be sure to print our Unicorn birthday party games to make it fun for kids of all ages!
Ladybug Themed Birthday Party
You see a lot of ladybugs during the spring months plus they are super cute. A ladybug themed birthday party would make a fun birthday party gathering.
Ladybug Party Treats and Activities
Farm Animal Birthday Party
Spring is a great time to enjoy the farm and the animals. A petting zoo can also be brought in for some extra fun.
Mermaid Party
Mermaids can be a fun and exciting party theme. Kids can dress up as mermaids and you can find some cute mermaid decorations for the party like this fun mermaid template and craft.
Spring Party Activities
Spring party games like this Spring Bingo are another great way to celebrate a birthday. Kids will love playing as they learn about the spring season.
Spring activities for kids are also a great activity that the kids can do during the party.